J-Brace for Next Gen Ford Ranger Tub
Posted on 10 July 2022 by Utemaster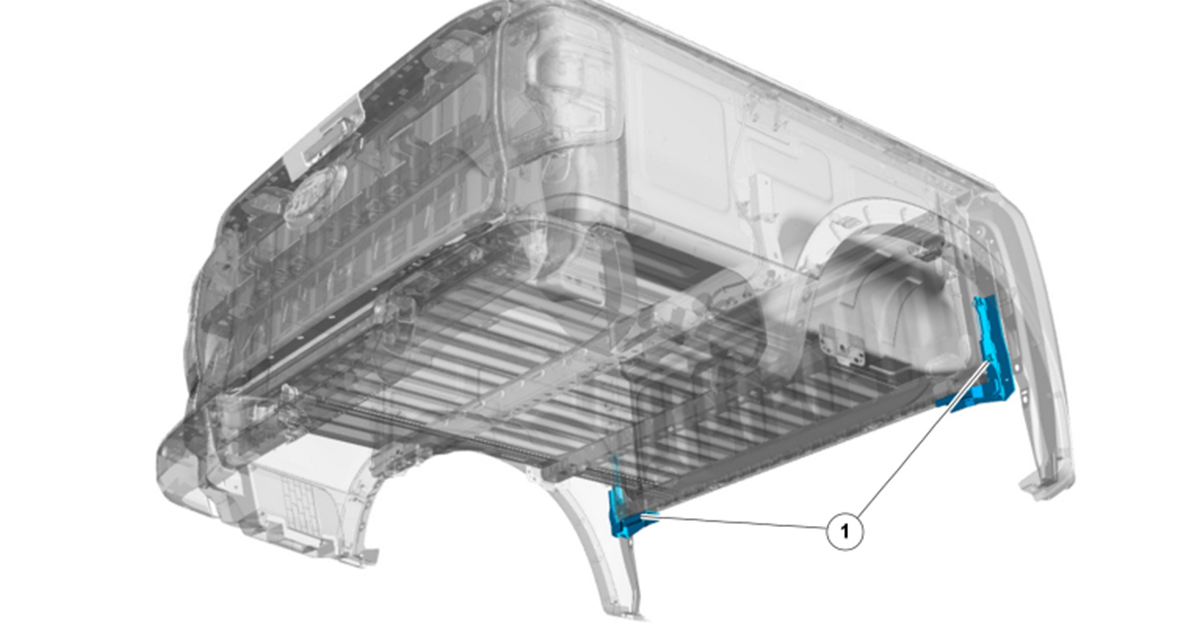 Why do you need a "J-Brace" for the Next-Gen Ford Ranger Wellside?
The J-Brace (also known as Load Box Reinforcement Brackets) is designed to provide extra support for mounting accessories to the Tub. This includes canopies, gearforce and hard lids.
It is a requirement from Ford that any 2022+ Next-Gen Ford Ranger fitted with accessories extending above the Tub, and weighing in excess of 45kg must have Tub reinforcement brackets installed. The J-Brace kits are available to order from Ford and need to be installed for the warranty on the vehicle to be valid.
The diagram above shows where the brace is positioned in the Tub.
How do I get a J-Brace with the Utemaster Centurion Canopy?
The J-Brace is available to purchase from your Ford Dealer, and they will need to supply and fit this brace before the canopy, gearforce or hard lid is fitted.

The J-Brace is a Ford part. The Ford part number for this J-Brace is AMN1WJ27726AA or VN1WZ2627726A (excl. Raptor) & AMN1WJ27726BA or VN1WZ2627726B (Raptor)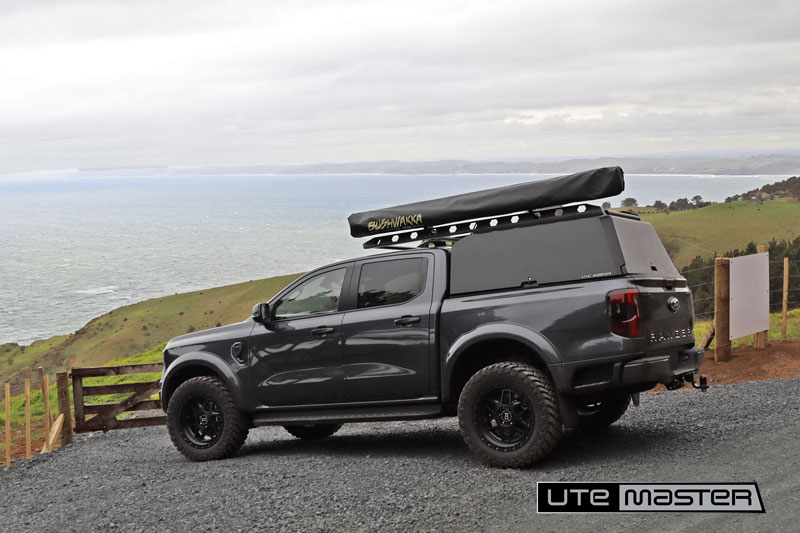 Centurion Canopy™ to suit 2022 Ranger
Is the J-Brace required for the Load-Lid?
From Ford: "To support the structural integrity of the Tub when load-bearing elevated accessories are fitted, Ford recommends the installation of Load Box Reinforcement Brackets. Examples provided by Ford include canopies, ladder racks, cattle cages, carrier cross bars, load-bearing elevated accessories etc." For this reason, Utemaster recommends that the brace is fitted with the Load-Lid. More info on this can be found here.