Carrying long loads on a ute canopy
Posted on 14 June 2023 by Utemaster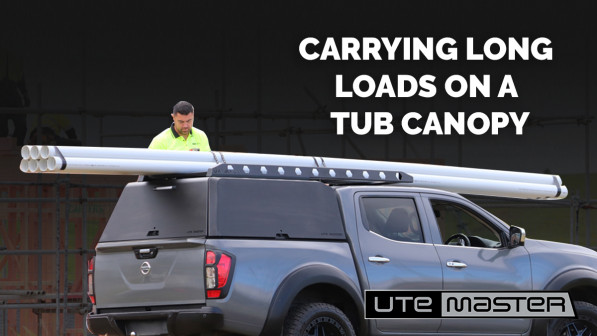 Picture this: You receive a call from a client who needs your services for an unexpected job. The job requires you to bring along 7 x 6m lengths of PVC pipe, a ladder and 2 x long pieces of timber. The total weight of the load is in excess of 100kg, which is too heavy for a fibreglass canopy with a tradtional 3 roof rack setup.
Whether you're a contractor, carpenter, electrician, or any other type of tradie, a well-designed roof rack can make all the difference in the success of your job.
The Utemaster Cantilever Roof Rack is an optional accessory which mounts to the Centurion Canopy and extends over the cab of your ute. This allows you to carry long and heavy materials without the need of roof racks mounted to your cab.
Why a Cantilever Roof Rack?
All utes are designed to flex in between the wellside and the cab.
This can be problematic for a traditional roof rack setup that is mounted to both the cab and the canopy, especially when transporting long heavy loads as it can cause damage to the chassis when flex occurs.
The Cantilever Roof Rack extends over the cab making it completely independent and eliminating the risk of damage to the cab when carrying a heavy load!
How long can my load be?
The Cantilever Roof Rack is approximately 2346mm long. If you are carrying a 6m length of material this leaves you with a recommended maximum overhang of just under 2000mm on the front and back.
This makes it ideal for carrying long lengths of timber, PVC, and other trade materials to the job site.
The width of the rack ranges from 852mm to 938mm wide depending on the make and model of your ute.
It is important to note that you must still be in line with these load restraint guidelines.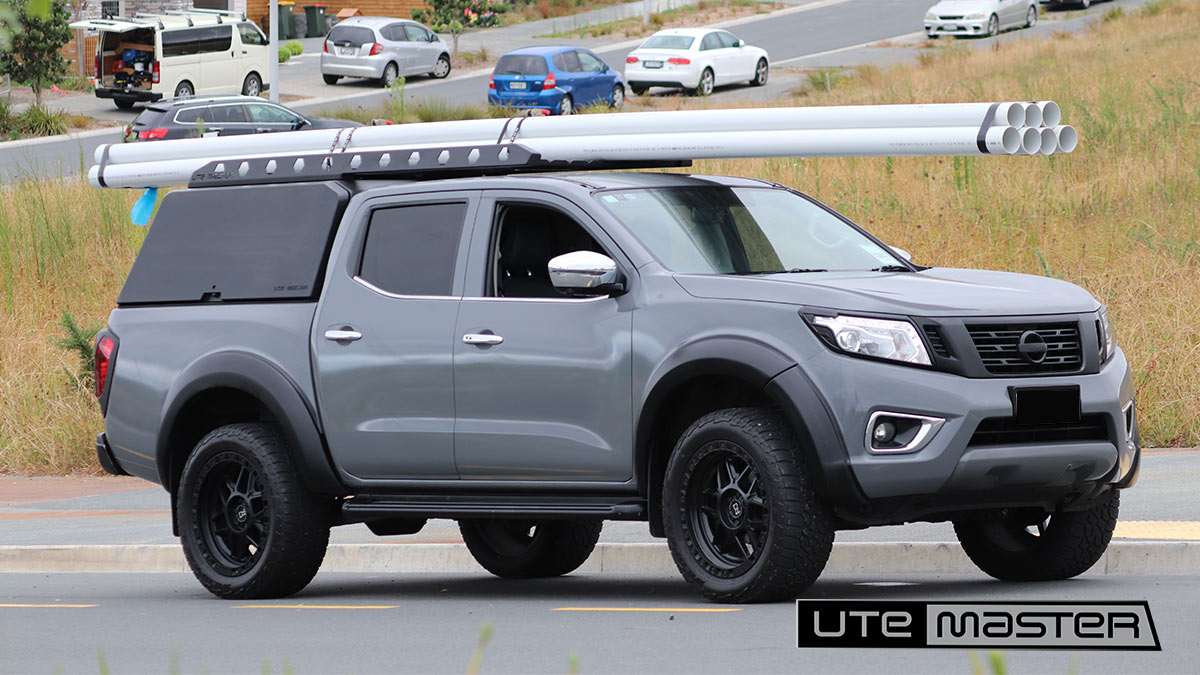 How much weight can my roof racks hold?
Traditional roof racks only have a load rating of around 80kgs-100kgs. This means you can only carry a few bits of material on the roof racks before you've exceeded your load rating.
The Cantilever Roof Rack has a dynamic load rating of 200kgs making it the most versatile roof rack out there.
How easy is it to load my gear?
With traditional roof racks you are limited to 3 bars to strap your load down onto.
The Cantilever Roof Rack features 11 hex-shaped cut-outs on each side which gives you a selection of load restraint points to secure your gear properly.
The side profile of the Cantilever Roof Rack provides you with a lip to stop your load from rolling off the rack when you are loading up materials. This is particularly important if you are loading something on a slope.
This makes restraining your load on the cantilever roof rack is easy!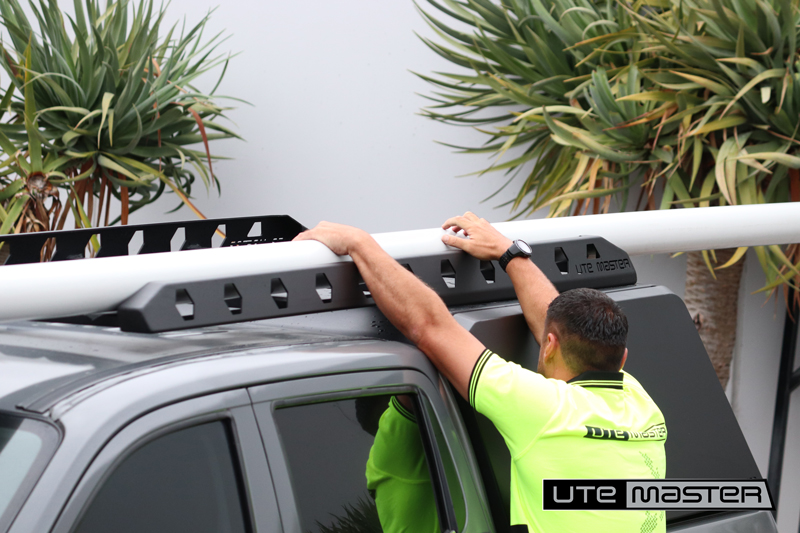 Dedicated Ratchet Straps
With dedicated ratchet straps, you can easily tighten the straps to ensure maximum tension and stability for your load.
They are made with durable materials that can withstand heavy use and are easy to use, making them a must-have for anyone who needs to transport materials safely.
Rear Roller
Loading heavy materials onto the roof of a ute can be tough, especially with the increasing height of modern utes. However, with the addition of a Rear Roller onto the Cantilever Roof Rack loading and securing your load is a breeze.
The Rear Roller makes it easy to roll your materials onto the roof of your vehicle without straining your back or wasting time.
This is a game-changer for anyone who often loads material on their ute, making it an essential tool for any tradesman or DIY enthusiast.
How much does a roof rack set up cost?
A 3 bar roof rack set up can cost over $940 not including installation. This also involves drilling holes in the canopy roof in some cases.
A Cantilever Roof Rack costs $1902 +GST, this product is easy to install yourself by bolting it into the factory set holes of the Centurion Canopy.
The difference in price for the Cantilever Roof Rack is worth its weight in gold. With the benefits listed above you'll spend less time loading and more time doing what you love!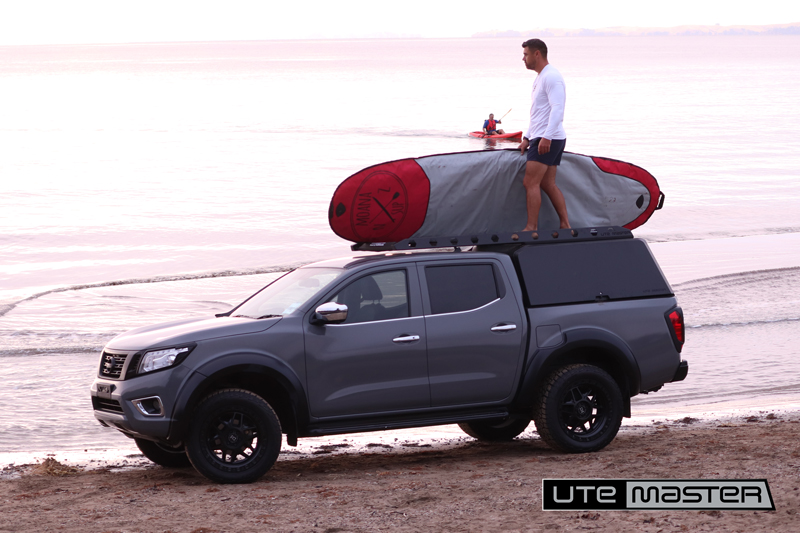 Conclusion
The Utemaster Cantilever Roof Rack is the perfect addition to your ute to turn it into a productive workhorse.
Find out more: