Transporting a kitchen fridge or dirt bike?
Posted on 14 June 2023 by Utemaster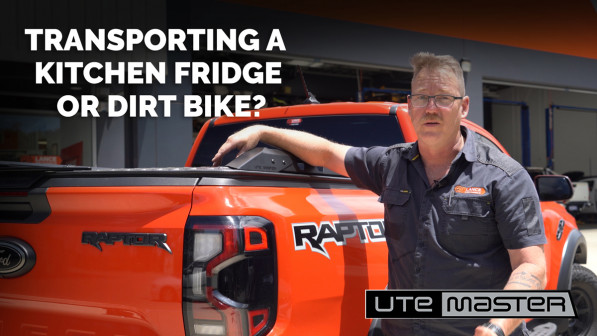 Are you considering investing in a hard lid for your ute? The Utemaster Load-Lid is a breeze to remove meaning that you can easily transport large items like full sized kitchen fridges or dirt bikes when required.
Roller Shutters allow you to transport a fridge without having to remove it, However, life with a Roller Shutter is not easy due to the fact that you have no load capacity on top, they are hard to seal, and take up space in the wellside.
Unless you have to carry a fridge or dirt bike frequently, the practicality of a Load-Lid greatly outweighs the inconveniences of a Roller Shutter in day-to-day life.
In the following three-step process, we'll explore how easy removing your Load-Lid is so that you can transfer oversized objects without having to compromise on the everyday functionality of your ute.
Removing Your Load-Lid
Removing the Load-Lid is a simple process!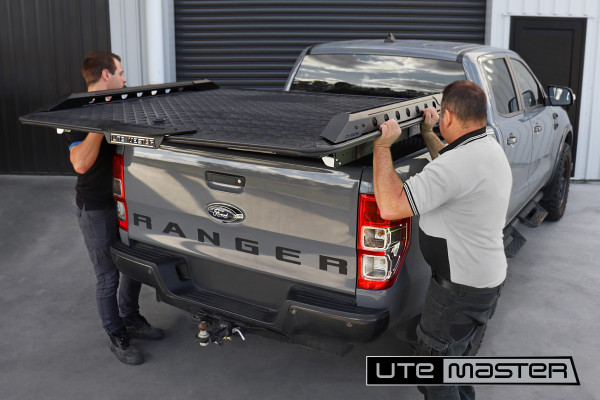 To make things easy, we recommend getting a mate to help you lift it off. The Load-Lid is attached using a drill-free clamping system. This means you can easily remove it when required by undoing the four wing bolts holding the lid in place.
If you have a Central Locking you will just need to disconnect the loom.
For more detail on the fitting process head to this link:
Carrying a fridge in your wellside
Many helpful online articles explain how to transport a fridge in your wellside. Here are some useful resources that we have found related to this:
How to move a fridge and freezer safely
Summary
The Load-Lid is the most functional wellside cover on the market.
With its easy fitment and removal process, you have the flexibility to transport larger items like full-sized fridges and furniture when required.
For the most part, your Load-Lid will be used to carry gear on top, or secure gear underneath so don't let the concerns of transporting a large object hold you back from getting a lid that unleashes the vehicle's potential.
Find out more:
Not convinced the Load-Lid is easy to remove? Hear what the customer had to say about the ease of removing.