How to install a Load-Lid™
Posted on 14 June 2023 by Utemaster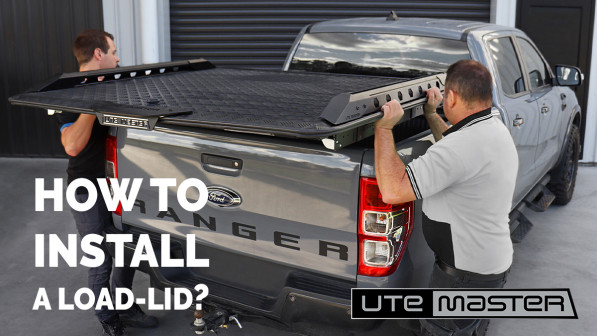 How to install a Load-Lid™
If you're the type of person who likes to take the reins and "do it yourself mate" a self-install could be the right option.
If you'd like a hands-off, hassle-free experience a reseller or dealer can take care of the whole buying and fitment process.
How you choose to go about it is totally up to you! To get you started, here are a few key points to consider before making your decision.
Option 1:
Self Install
(For the "do it yourself" type)
Key things to consider:
No modifications to the vehicle wellside are required.

They attach using a drill-free clamping system. This means you can easily remove it when required.

Central Locking requires a connection to the vehicle's electronics.

Every Load-Lid is designed to suit the model of vehicle it is going on, this means every model has a different install process.

The weight of a Load-Lid™ can vary between 50-80kg without accessories which means you will need a mate to help you lift it on.
To download a copy of the fitting instructions, select your vehicle model below, then select your Load-Lid™ type.
Option

2:
Buying through a Dealership
(For a hassle-free, easy-going buying experience)
Purchasing your Load-Lid™ through a dealership with your new vehicle ensures that you will be in safe hands! As part of the dealership onboarding, they are properly trained on our products, meaning they have the right tools and information on hand to complete the installation process.
They will be able to advise the cost and installation time required to get the job done.
To find a dealership near your location, head to our reseller map: