The best hard lid for 4WD & Camping
Posted on 14 June 2023 by Utemaster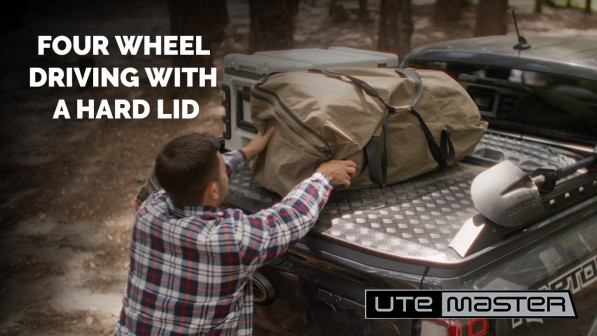 Roller shutters used to be seen as the "go-to" wellside cover for work and adventure.
However due to their fragile construction, they are not designed to handle the demands of a four-wheel drive trip.
The Utemaster Load-Lid is a step up from a Roller Shutter and can turn your ute into a practical adventure setup.
In this article, we discuss what makes the Load-Lid the ideal solution for your next 4WD mission.
Throw your swags straight on top.
Unlike a Roller Shutter, the Utemaster Load-Lid is constructed from heavy-duty aluminium which means you can tie gear straight on top without the need for an additional platform or crossbars.
The 14 hex-shaped cut-outs in the Destroyer Side Rails mean you will be able to secure your swags firmly on top.
Your load won't go anywhere even on the toughest terrains!
Take more gear with you.
On top of the Load-Lid: The Load-Lid has a 200kg dynamic load capacity, meaning you can load it up with adventure gear. You can chuck your swags, recover gear, spare wheel, and storage cases straight on top of the Load-Lid and tie them down safely.
Underneath the Load-Lid: A roller shutter takes up a considerable amount of space at the front of the wellside. This limits the amount of gear you can take on adventures. The Utemaster Load-Lid sits on top of the wellside which means there is no wasted space inside the wellside area.
This means you can take a lot more gear with you!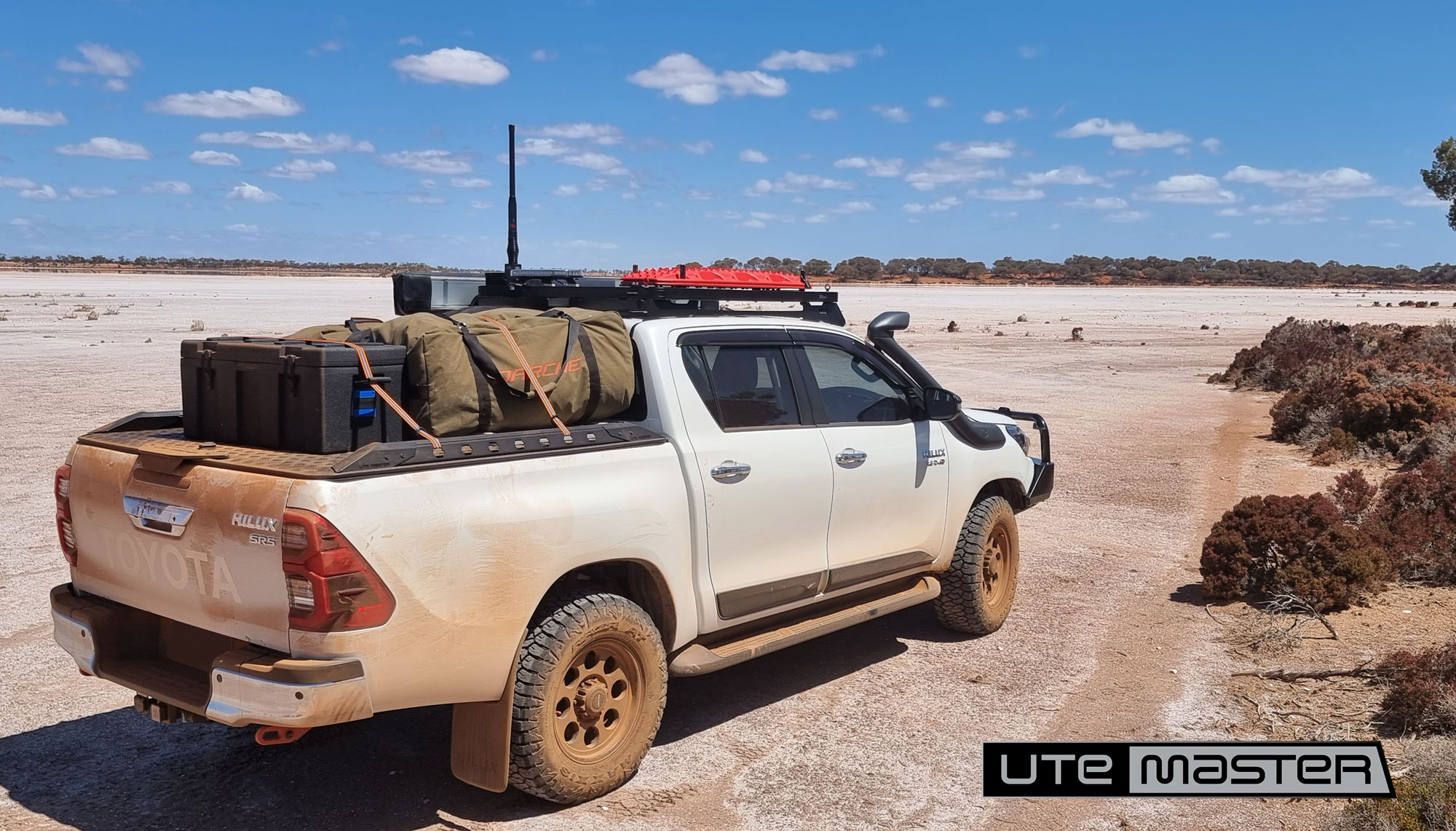 Easy customization
The Utemaster Load-Lid is the most customisable hard lid on the market.
You can choose from a huge range of accessories such as Destroyer Side Rails, Side Rails, Cross Bars, Tool Mount Kit, Hard Lid Central Locking, Lid Spacer Kit, T Track, Load-Lid Strap, Lashing Rings, and Load Stop.
If you want to add an accessory that is not listed on our website, many of our customers choose to retrofit aftermarket accessories such as Radio Aerials, solar panels, and other adventure accessories. The heavy-duty aluminium makes it easy to do this because you do not have to worry about durability.
Fridge under the Load-Lid.
Turn your journey into an epic one with a portable fridge/freezer to keep your food and drinks ice cold.
The Utemaster Load-Lid sits on top of the wellside, meaning you can fit a decent-sized fridge with a slide underneath.
Head to this article to find out more information on how to figure out which fridge fits into your wellside with a Load-Lid.
Can I put a fridge under my Load-Lid?
Dust Proofing
There's nothing worse than arriving at your favourite camping destination only to find the gear in your wellside is covered in dust.
The Load-Lid has an automotive seal the whole way around the wellside meaning it blocks dust from entering from between the lid and the wellside. However, most vehicles have gaps in the tailgate which will draw dust in.
To avoid dust entering your wellside, it's important to ensure that your ute wellside is properly sealed. For more information on how to seal your wellside from dust, head to the article below.
How to make your wellside dustproof?
Summary
If you've invested in a top-of-the-line Ute, don't skimp on a cheap wellside cover.
The Utemaster Load-Lid is the ultimate hard lid for four-wheel driving and camping!
Head to the link below to find out more: