Powder Coat vs Paint
Posted on 14 June 2023 by Utemaster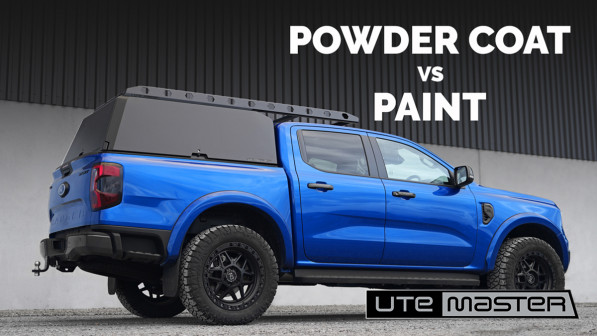 The finish you get with powder coating and painting are very different.
Choosing the right finish for your needs is important, each has their own style and functional benefits.
Let's take a look at the pros and cons of each option below.
Powder Coated Aluminium Canopy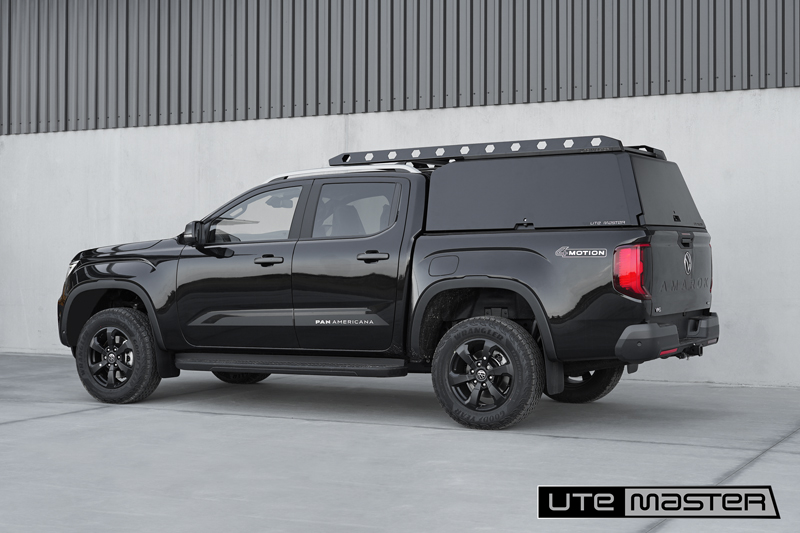 Pros
- Won't chip and flake.
- Harder to scratch than paint.
- Colour matches the black vehicle accents.
- Shorter lead time.
- Lower cost.
- Tough look.
- Looks good with any colour.
- The whole surface is coated evenly.
Cons
- Black Canopy can get hot on the surface.
Painted Fibreglass Canopy
Pros
- Doesn't get as hot if it's a lighter colour.
- Sleek look.
Cons
- Easy to scratch.
- Can chip or flake if under flex.
- Long lead time made to order.
- High cost.
- Hard to match the colour exactly.
- Paint is usually only applied to the exterior leaving the interior unfinished.
Which one should I choose?
If a tough, durable finish is what you're after then the powder-coated black canopy is the way to go.
It's a practical and striking choice for any ute owner looking to make a statement on the road.
Understanding the manufacturing process
Powder Coating
Powder coating is a finishing process that involves the application of a dry powder to a surface.
This powder is electrically charged and applied to the surface, resulting in a dense, sturdy finish that is more durable than conventional paints.
The electrostatic process ensures complete coverage, reducing paint wastage and ensuring that the entire surface is coated.
Facts
-Only one coat is required, making it a faster option compared to wet paint.
-The result is very even, as the powder melts when baked on, leaving no application traces or drips.
-Powder coating is environmentally friendly, as it produces minimal volatile organic compounds.
-Helps prevent rust or corrosion.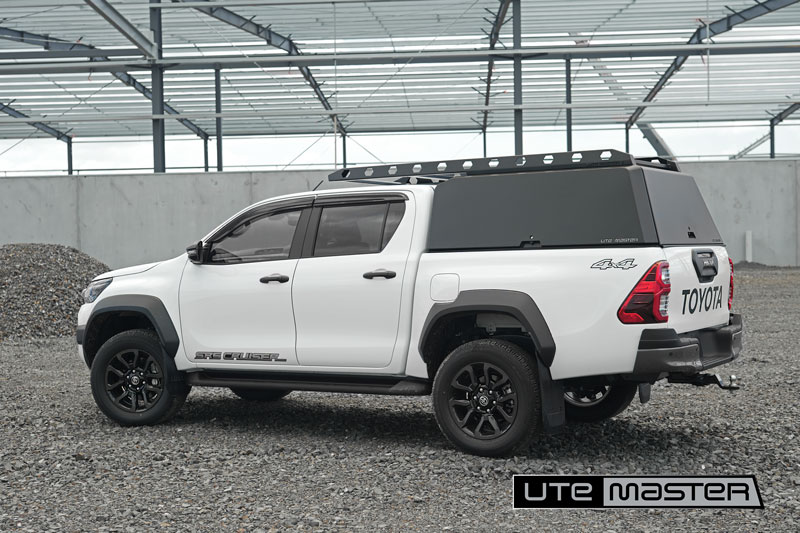 Painting
Wet paint application is a common practice for fibreglass canopies.
Wet paint involves the application of liquid paint to the surface of the canopy, which is then allowed to dry and cure. It can provide a colour-matched and glossy finish.
Facts
-Achieving an even finish with wet paint can be challenging, as this method uses liquid paint that can be difficult to spread evenly. Multiple layers of paint may be necessary.
-Wet paint application has a longer lead time due to the fact that it is difficult to colour match, apply, and dry.
Summary
Powder coating offers a long-lasting finish that can withstand harsh environmental conditions without chipping, it also provides a tough appearance.
With powder coating, you can trust that your canopy will remain in good condition for a long time no matter how epic the adventure, or how intense the work.
Utemaster Centurion Canopies come standard with Oasis Black powder coating.
Find out more: