NEW: GearForce System
Posted on 19 July 2023 by Utemaster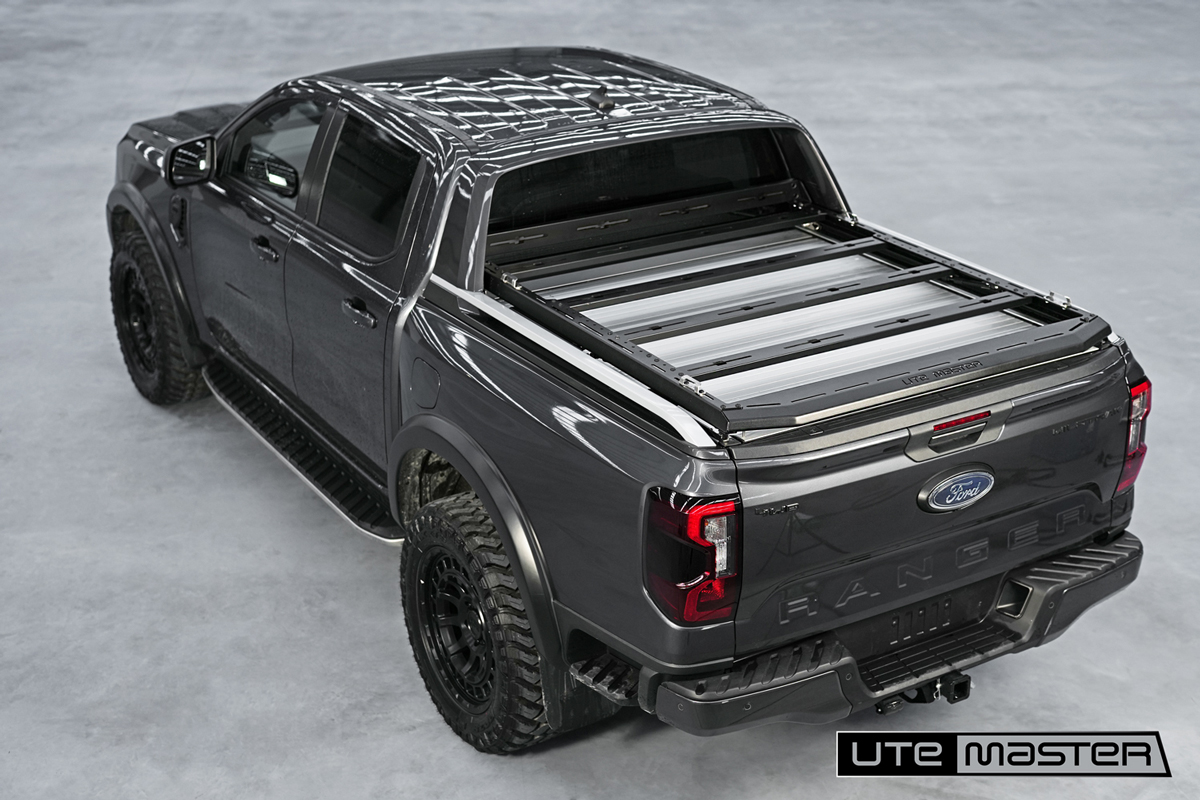 The GearForce System turns your standard Wildtrak into a versatile workhorse!
Check out the options below:
GearForce Opening Tub Platform
The GearForce Opening Tub Platform is a game changer as it doubles the storage capacity of your ute by giving you a strong platform above your roller cover that can take up to 200kgs of additional gear. For added convenience, the platform opens on gas struts so you can still easily access the gear under your roller cover.
Features Include:
- 45-degree opening angle provides easy access to the wellside.
- 200kg dynamic load rating, 300kg static load rating.
- Easily removed in under 1 minute.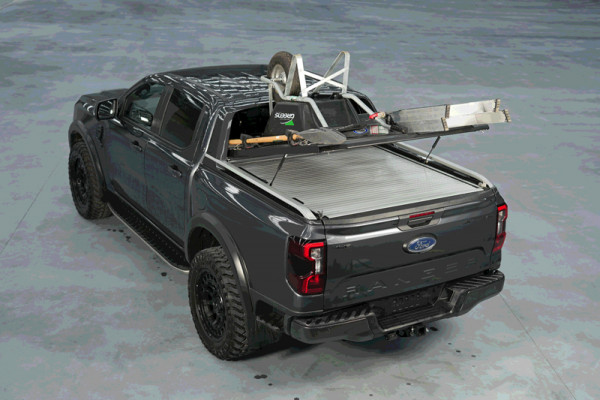 GearForce Tub Rack and Cantilever System
The GearForce Tub Rack System allows you to mount a Utemaster Cantilever Roof Rack either as a standalone setup or in conjunction with your GearForce Opening Tub Platform.
Features Include:
- 200kg dynamic load rating, 300kg static load rating.
- 1200mm loading width.
- Multiple tie-down points.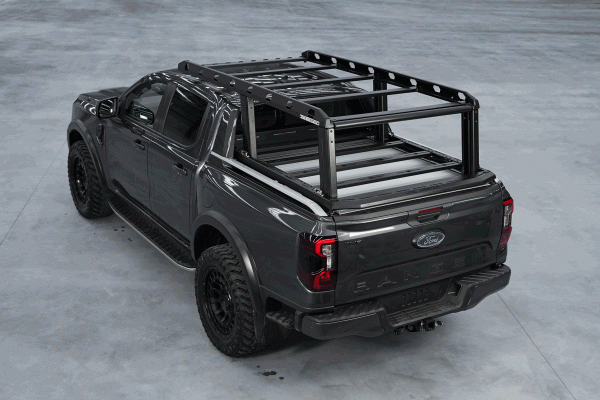 GearForce Ladder Rack
The GearForce Rear Ladder Rack is height adjustable so it can be aligned with crossbars on the cab of the ute.
This product can be used in conjunction with the GearForce Opening Tub Platform or purchased individually.
Features Include:
- 100kg dynamic load rating
- Adjustable height to match the roof racks on the cab
- Easy tie-down points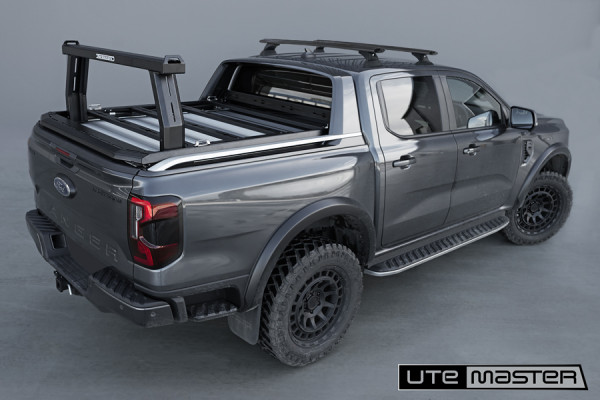 The GearForce range was designed for hard-working Wildtrak owners to help them Get Stuff Done and Enjoy Life's Adventures.
All GearForce products use existing mounts in the Genuine Ford Roller Shutter and have an easy self installation process.
J-Brace:
The J-Brace (also known as Load Box Reinforcement Brackets) is designed to provide extra support for mounting accessories to the wellside. This includes canopies and hard lids, and the GearForce System.
It is a requirement from Ford that any 2022+ Next-Gen Ford Ranger fitted with accessories extending above the wellside must have wellside reinforcement brackets installed. The J-Brace kits are available to order from Ford and need to be installed for the warranty on the vehicle to be valid.
The diagram below shows where the brace is positioned in the wellside.