VOLKSWAGEN AMAROK
THE ORIGINAL UTE LOAD-LID™ BY UTEMASTER
The world's most versatile, customisable hard lid
Unleash the load-carrying capacity of your Volkswagen Amarok with the world's most customisable ute hard lid by Utemaster. Our large range of accessories will allow you to get more work done faster, so you can enjoy life's adventures! Manufactured in NZ.
Life is tough, but so is the Load-Lid™
Rated at 200kg the Load-Lid™ is built to handle the most demanding missions. Whether it be a weekend trip to the beach, or a full on day at the job site. The Utemaster Load-Lid™ is so good that some people even refer to it as their "tough lid"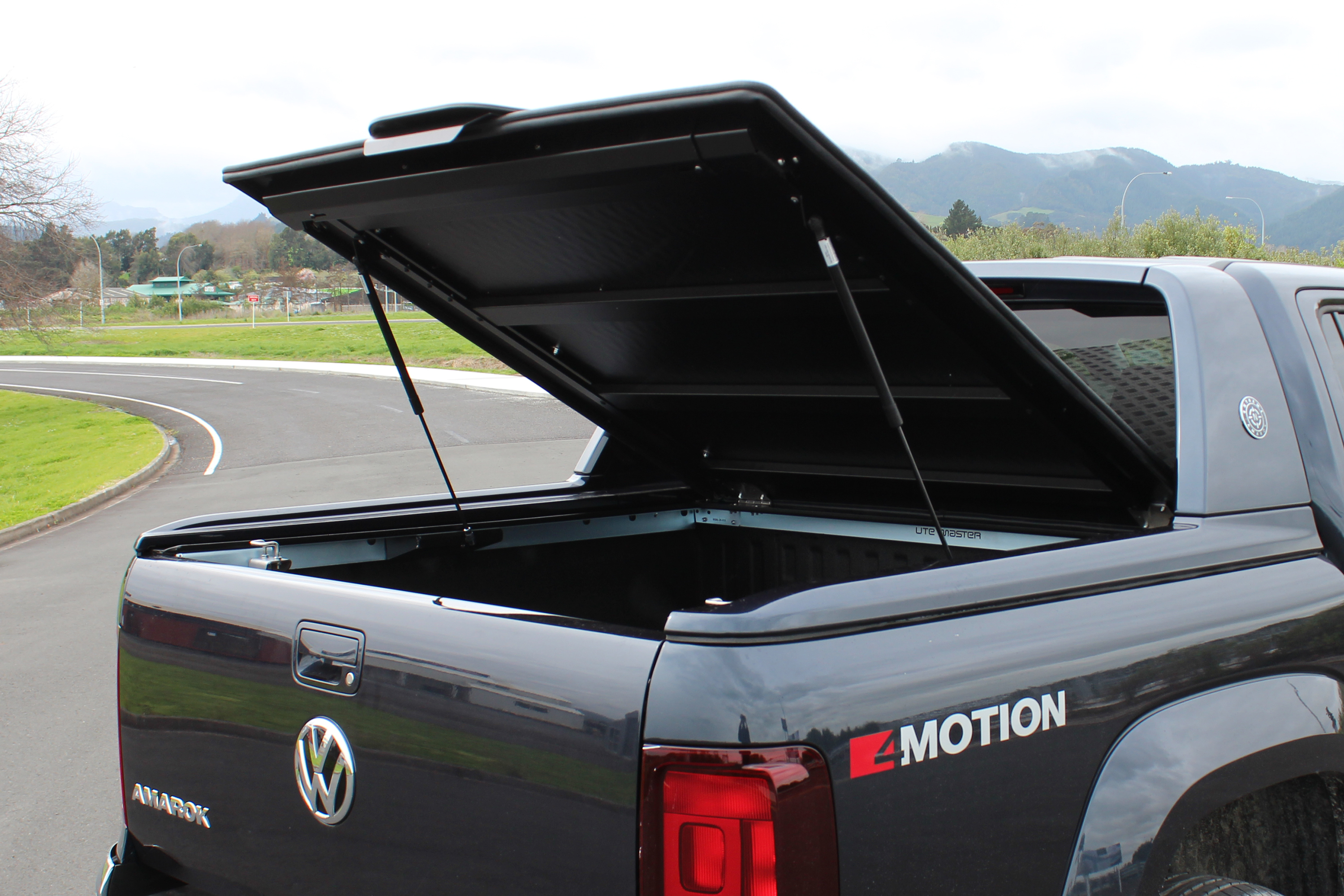 Load-Lid Configurations
Standard
The Standard Load-Lid™ for the Volkswagen Amarok is the ultimate work-horse solution. Having the standard 1-piece hard lid design means that the available loading space on top of the lid is maximised.
Part#2H7071780UTE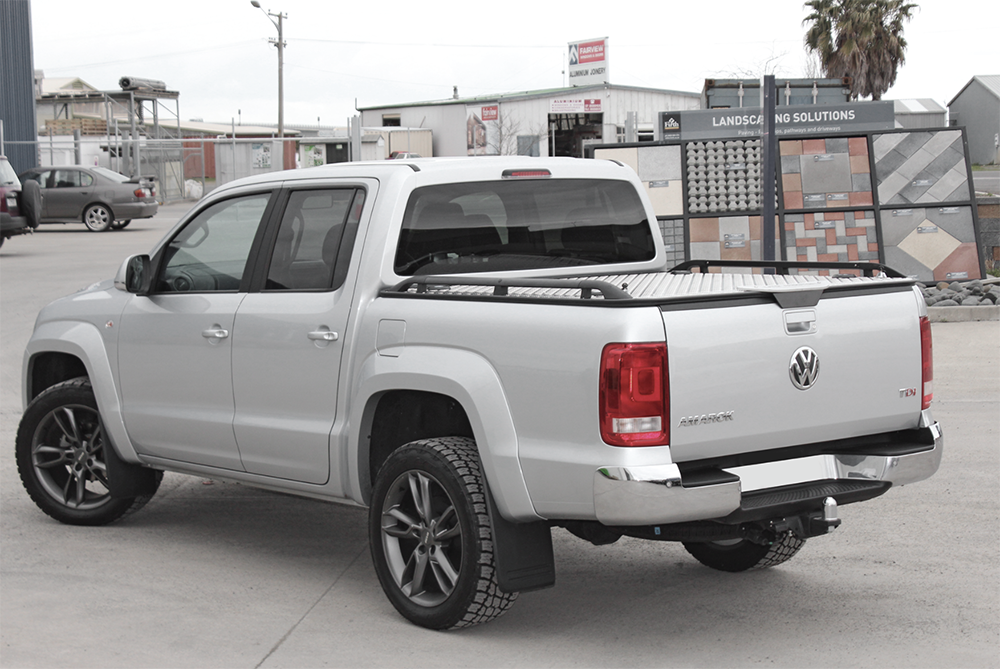 With Cab Guard
With a Cab Guard added to your Volkswagen Amarok Load-Lid™, you can have peace of mind that if your load moves it won't come through your back window. It also allows for carrying of lengths of wood or other long objects.
Part#2H7071785UTE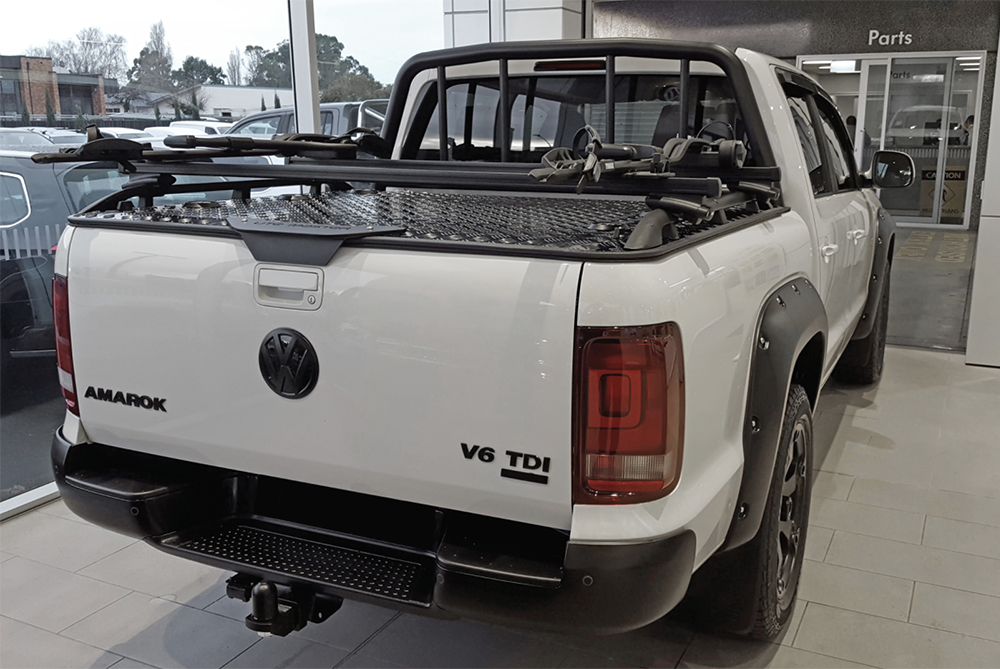 To suit Destroyer Sports Bar
The Destroyer Series matches the inspiring styling lines of your Ford Ranger, offering the ultimate aggressive, tough and attention-grabbing upgrade.
Part#LL15-VWA3SBDS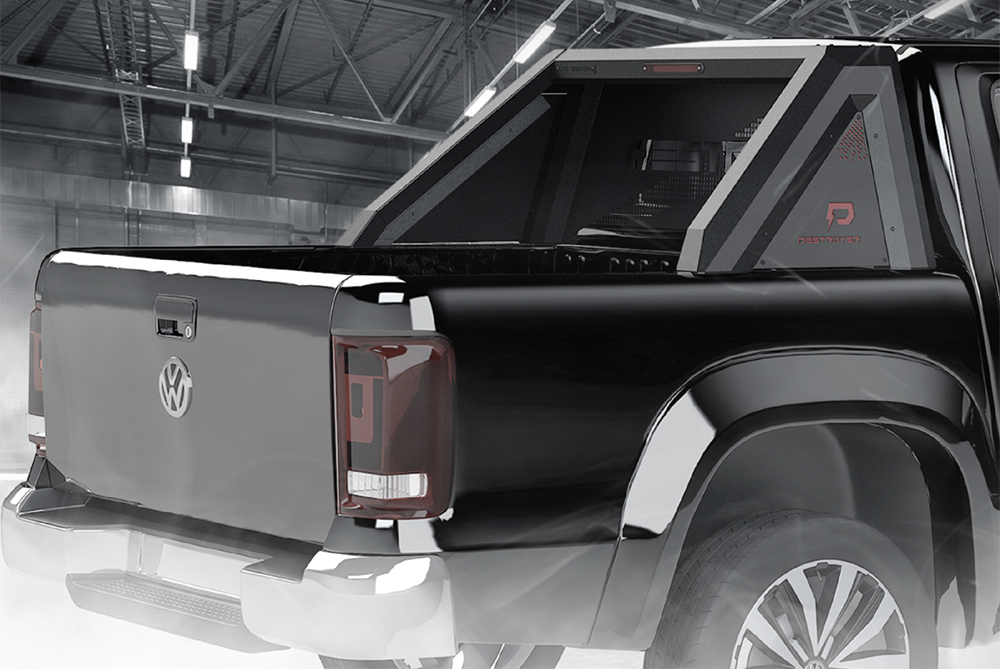 To suit Aventura
Load-Lid to suit Aventura Sports Bars
Part#2H7071780UTEMSB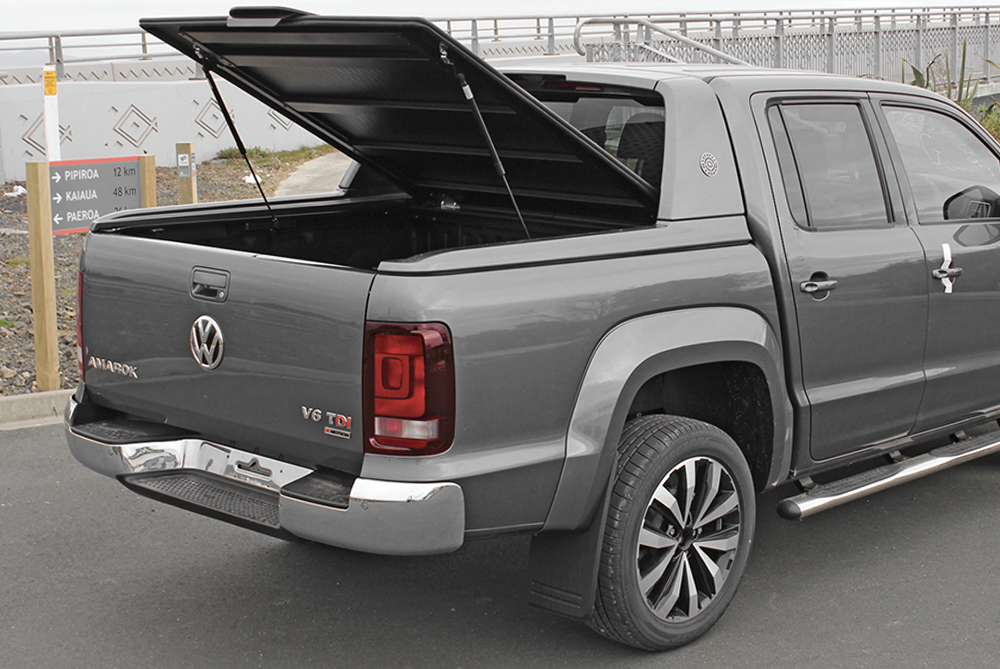 To suit Best Bars Sports Bars
Part#2H7071780BESTBAR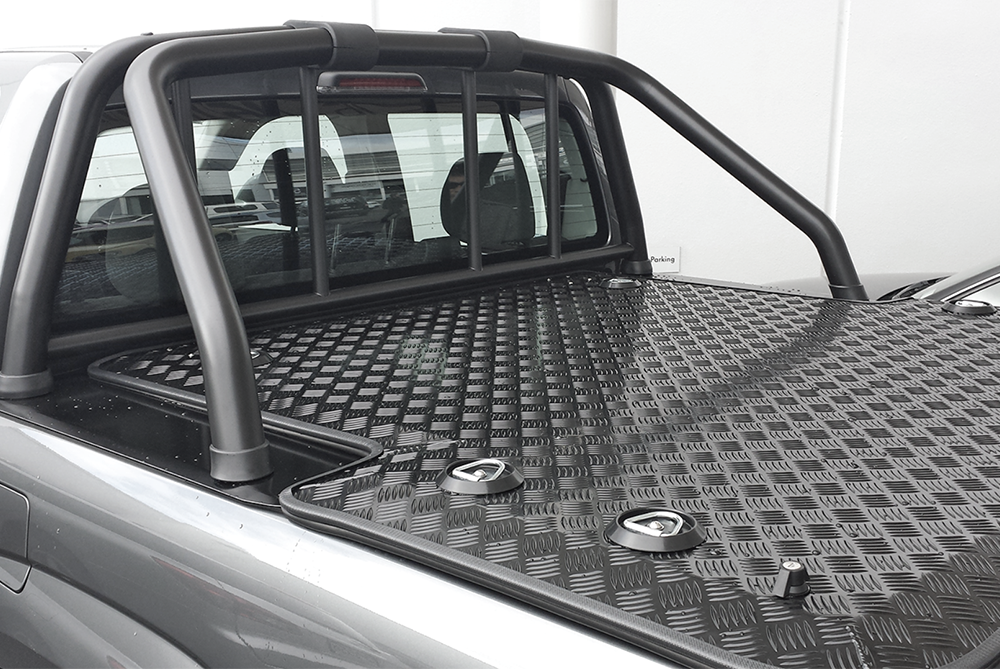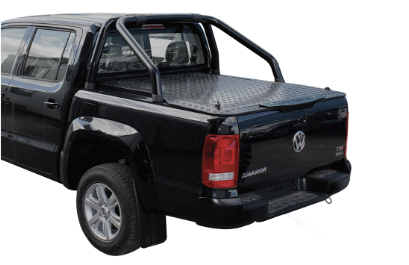 Load-Lid Accessories
The Utemaster Load-Lid is known for being the most customisable hard lid on the market.
Click the link below to view our full range of Load-Lid accessories including the new Destroyer Side Rails!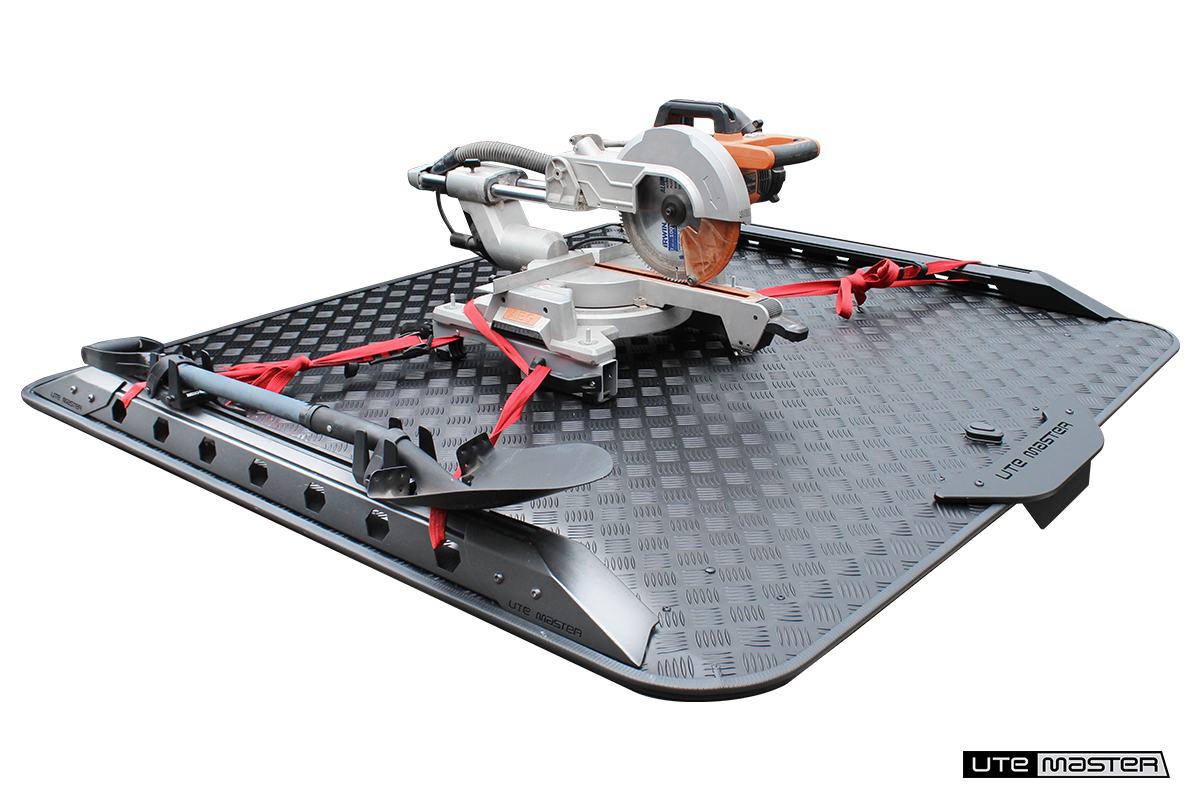 The new Central Locking system for the Load-Lid X is easy to install and adds another level of functionality to the Load-Lid.

No longer will you manually need to turn the key to lock the lid, the Central Locking Loom can be wired into the vehicles locking system, meaning it can be locked or unlocked with the press of your car key remote.
Central Locking Loom: Part# LL-CLK
Raised Profile
Running out of space in your wellside? With the Load-Lid there are no intrusions below the top edge of your wellside. The unique raised edge profile also adds a staunch appearance, improves rigidity and reduces water pooling.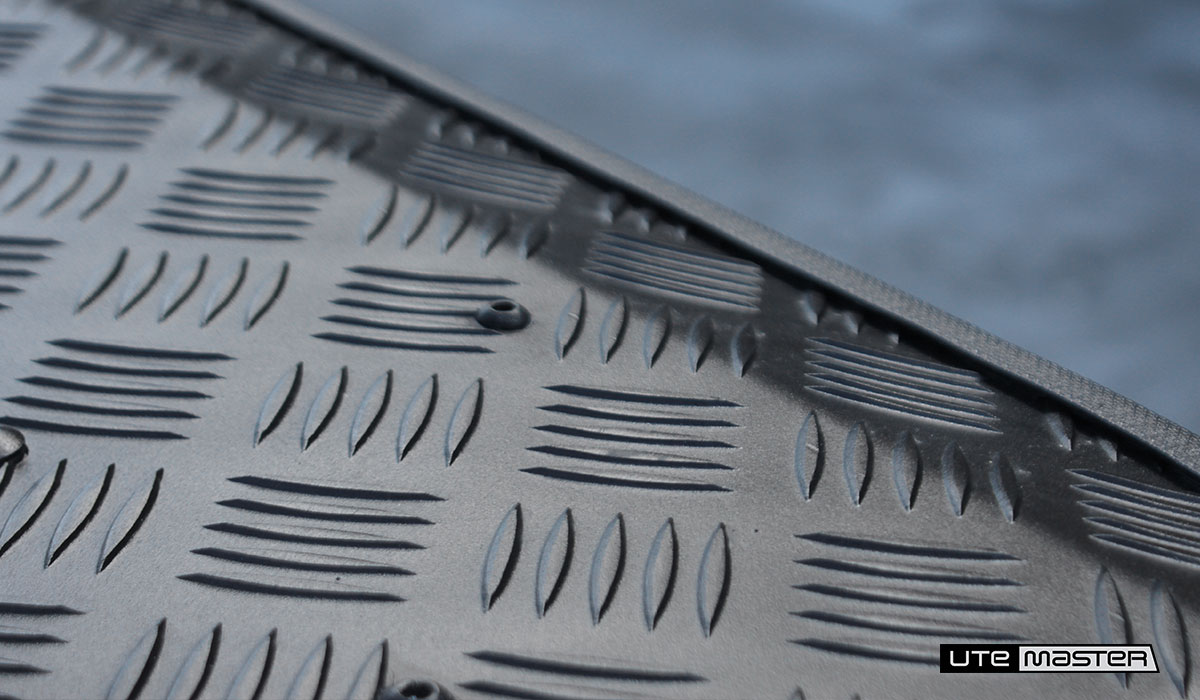 Water Displacement
When the Load-Lid is opened water runs off the back of your lid and onto the ground - not into your tray.
This will protect the tools and equipment you have in your wellside.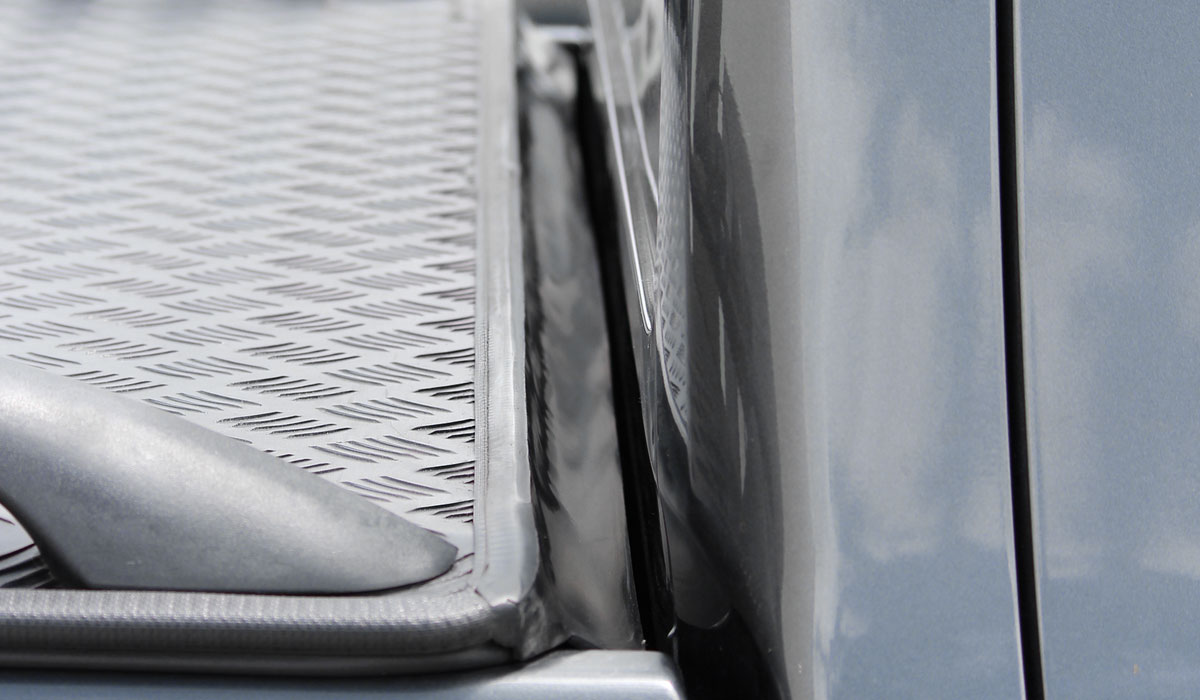 Super Customisable
Tired of scrambling through multiple web pages to find exactly what ute accessories you're after?
Our Dream Ute Builder is designed to give you as much freedom as possible so you can design your dream ute set up right on our website.
The Ute Builder features all of our latest ute accessories including our entire hard lid range.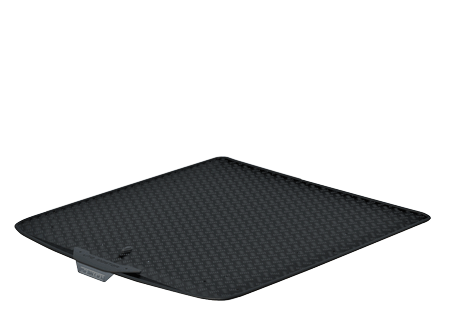 Single-Handed Operation
Using only one hand means you'll never have to put everything down to open the lid again.
The Single Twist Lock allows you to open your hard lid with one hand, one motion. Meaning you can easily open your lid without having to put your tools down.
This is a feature unique to the Utemaster Load-Lid and was designed to make accessing your gear easier and faster.
New Zealand Pat App No. 743981
Load-Lid Strap
Tucked away under your Load-Lid and is designed to make it easier to reach and pull down the lid. Even if you are tall, this can be particularly useful if your ute is parked on a high angle.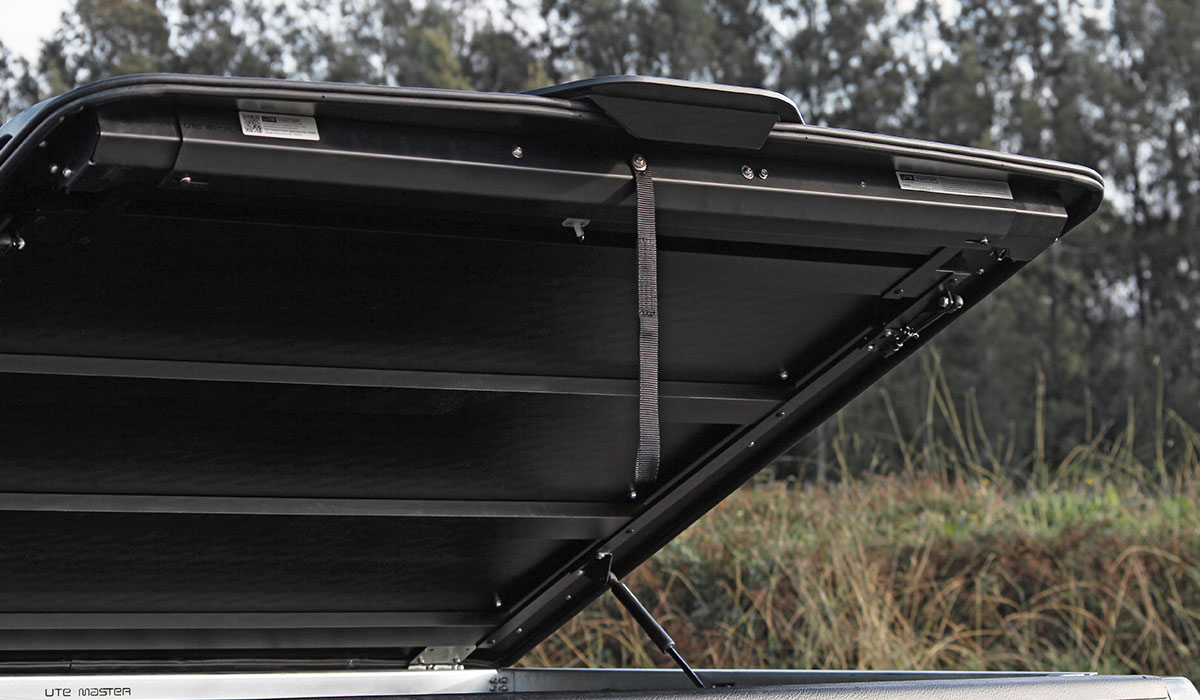 Full-Length Rain Channel
This is an innovative feature we developed to ensure your gear stays dry even when hitting the Sports Bar Lid at high speeds.
The channels re-direct the water hitting the front of the Load-Lid along the sides and off the back - Keeping your gear dry.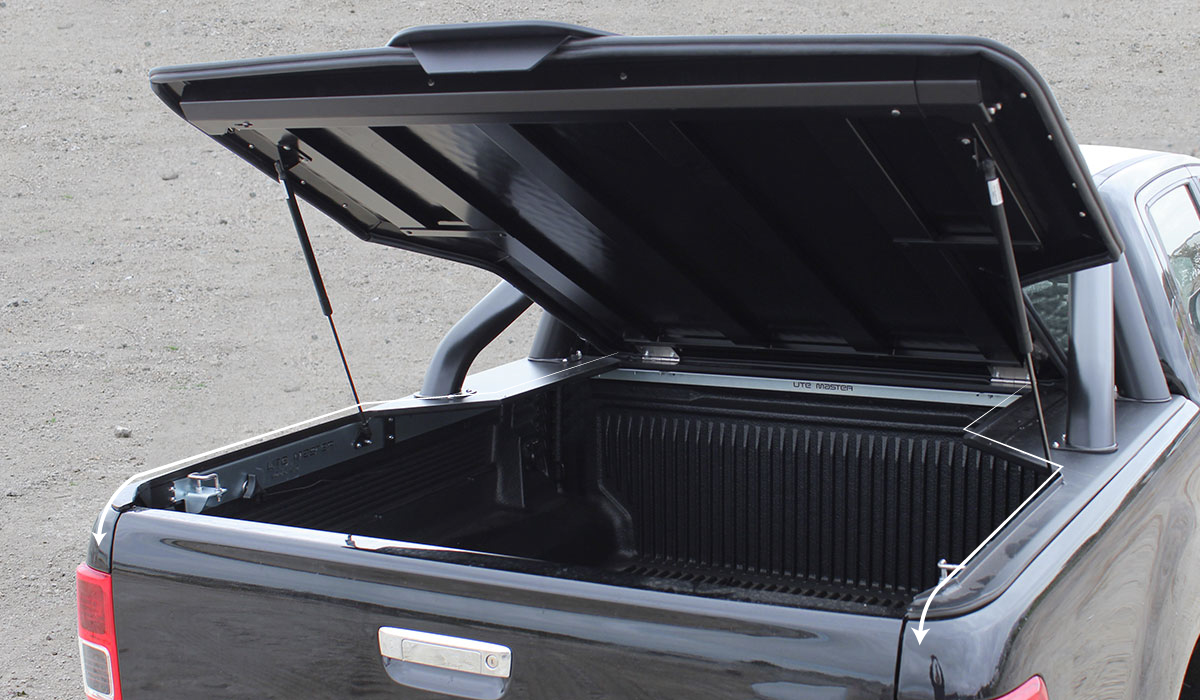 Carrying oversized objects?
The Load-Lid can easily be removed by undoing the x4 wing bolts holding it in place. This can be done in a matter of minutes and all you'll need is a mate to help lift it off.
This gives you the space you'll need to carry objects such as a fridge, washing machine or quad bike in your wellside.
Please note, installation instructions may differ slightly depending on vehicle model and Load-Lid type.
I haven't got room!
No longer will you have a lack of space, a cluttered cab, wet gear in the tray or not enough tools on site.
Contractors, bikers, builders, tradesmen and adventurers love being able to carry loads on top of the Load-Lid™. This could mean 1 less trip to the job site, no need to hire a trailer for your DIY project and a stress-free holiday with your family on the weekend.
Without knowing it, you'll start saving money the minute you put your lid to use.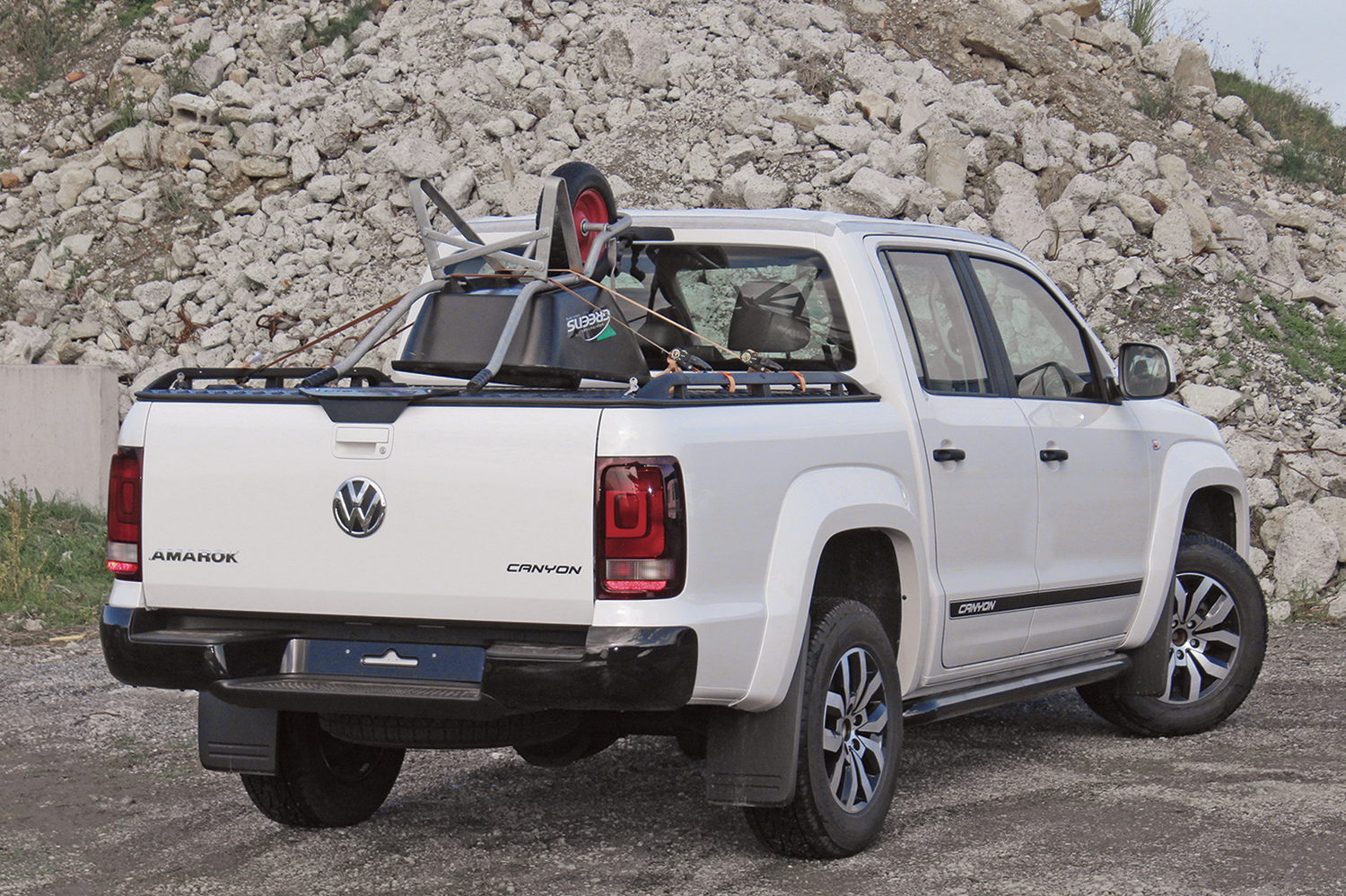 Make a statement with design.
If you can park it and walk away without looking back, you don't have a real ute to be proud of.
These days, utes are built not only for practicality, they are designed to look epic too and so the Load-Lid has been designed to not only compliment your ute, but enhance the appearance to a whole new level.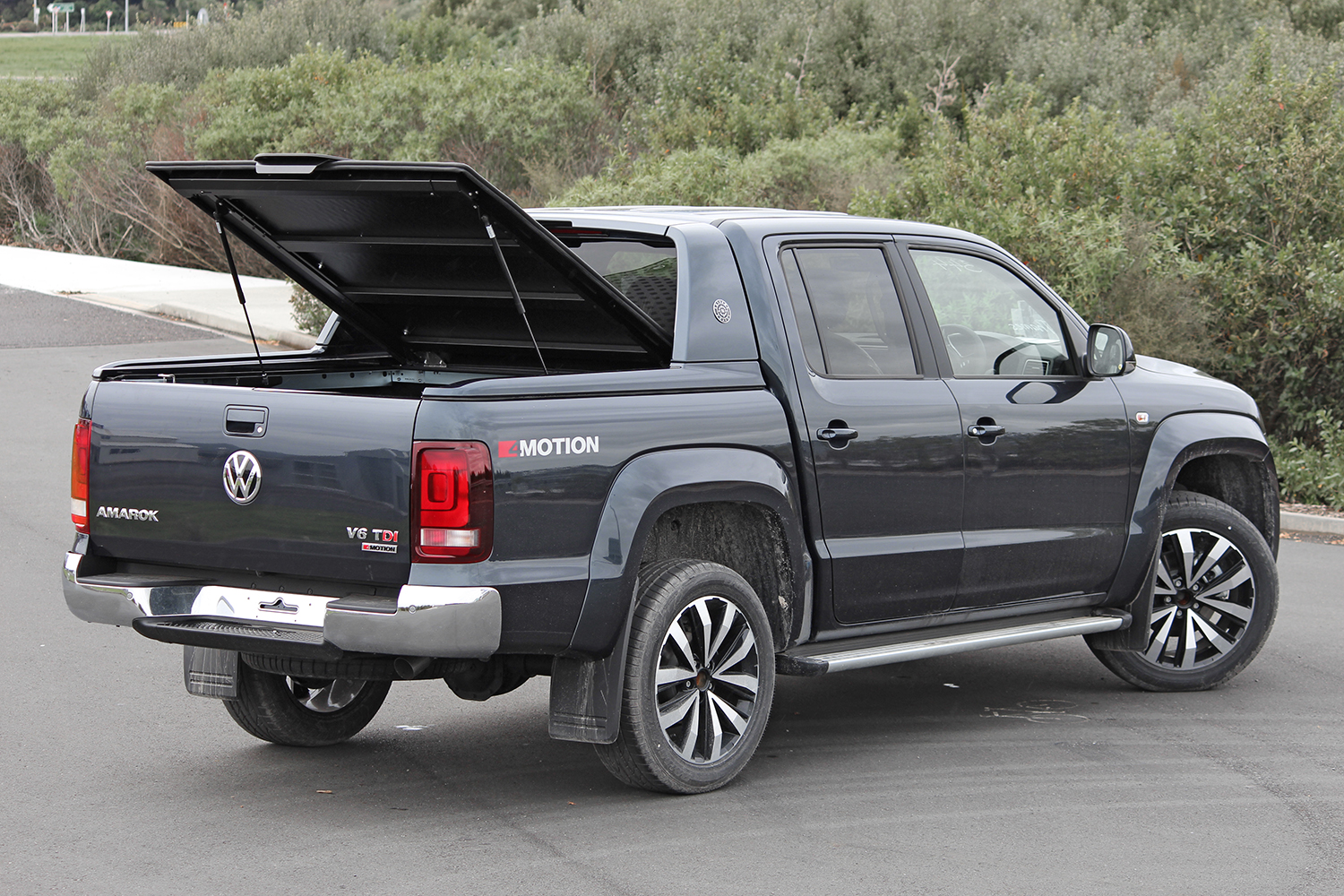 Durable from the outside-in
The 3mm aluminium checkerplate means that you don't have to worry about damaging your precious hard top! Whether you have a dirty wheelbarrow, lawnmower, ladder, pallet or mountain bike, the Load-Lid will work for you. The aluminium construction also means the Load-Lid will be rust free and lightweight.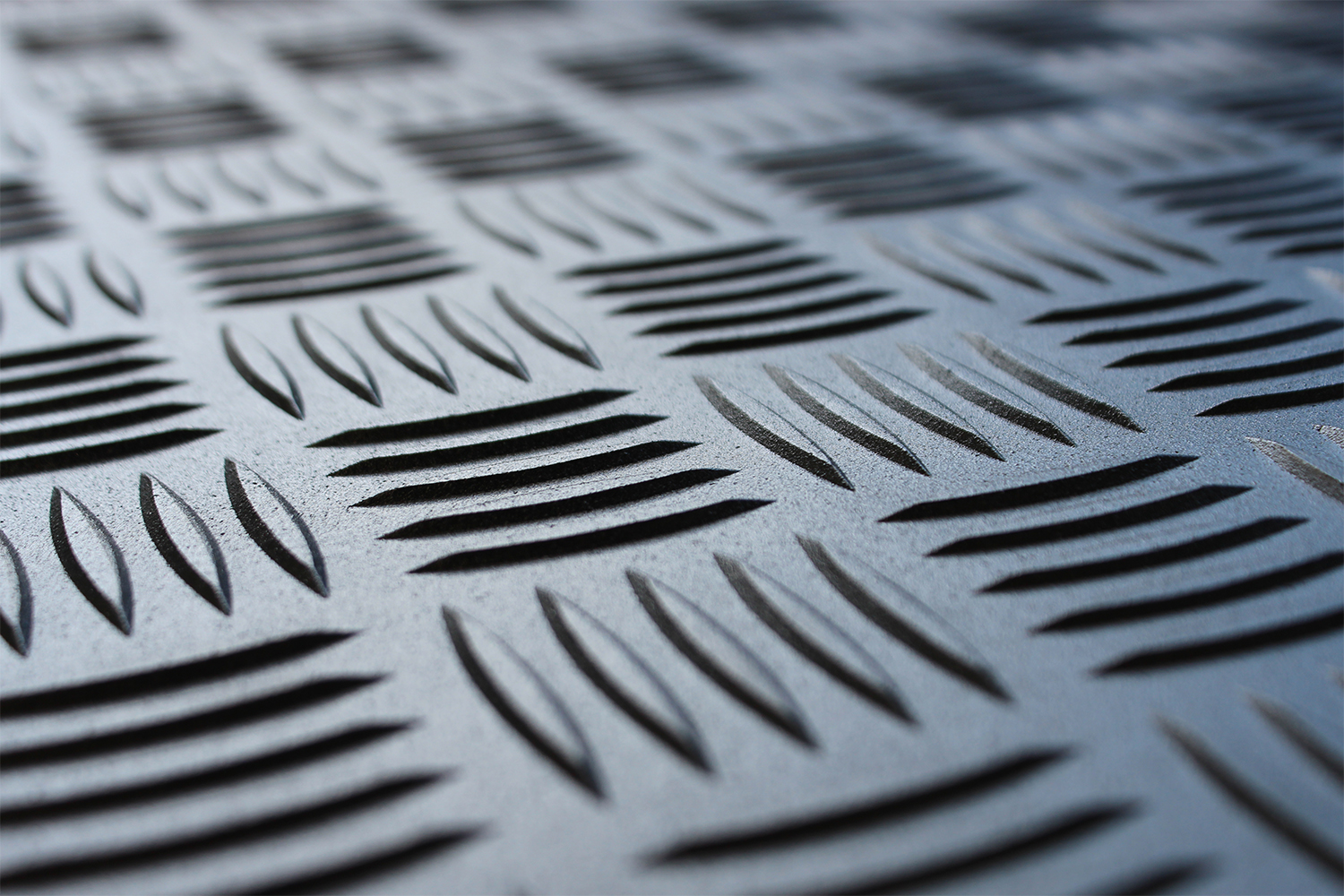 Slam Locking System
The new Load-Lid™ X features a slam locking system, simply slam down your lid and it will catch on the lock strikes, securing it in place.
Patent Pending under New Zealand Pat App No. 743981
We've got heritage.
NZ's very first aluminium wellside hard-lid that was capable of bearing a load was developed by Utemaster back in 2007. Since then countless hours have been spent refining, tuning and testing a product that has been sold all over New Zealand. Since then over 10,000 kiwis have called the Utemaster Load-Lid™ their own.