TOOL MOUNT KIT
Looking for a way to mount your tools off the side of your hard lid?
The Tool Mount Kit allows you to easily mount gear off the edge of your hard lid. Whether you are carrying a shovel, fishing rod, paddle, broom, weedeater or anything in between this handy little bracket will prevent your gear from rolling around loose in the tub and making a mess.
To suit Standard Load-Lid Side Rail
This product contains a bracket designed specifically to wrap around the Utemaster Side Rail.
Part#TL-MNT | Price: $205 + GST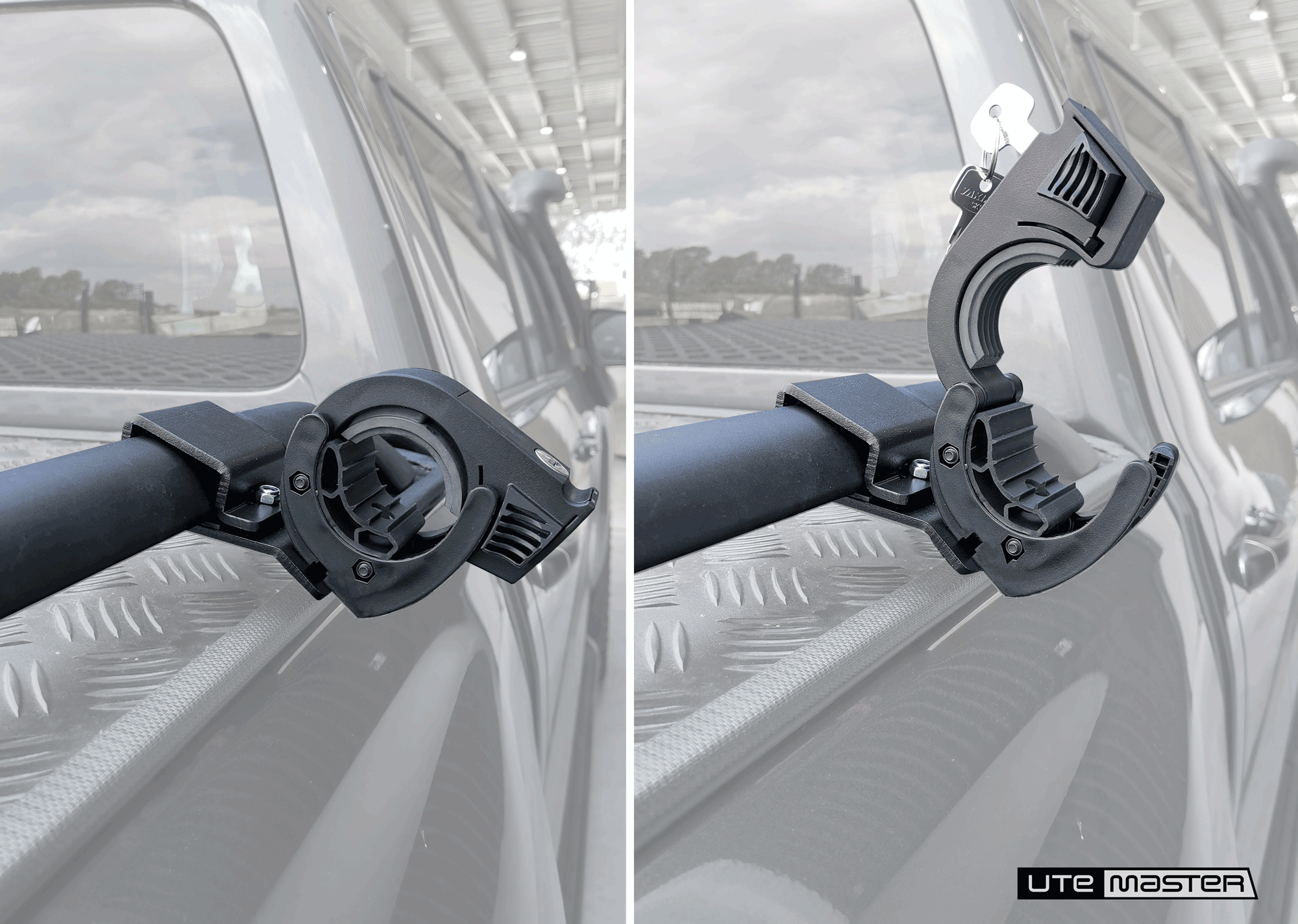 To suit Destroyer
Side Rail
The tool mount kit to suit the Destroyer Side Rail is supplied with a channel fitting kit that fits perfectly into the top of your side rail.
Part#TL-MNT-DSR | Price: $205 + GST (lockable)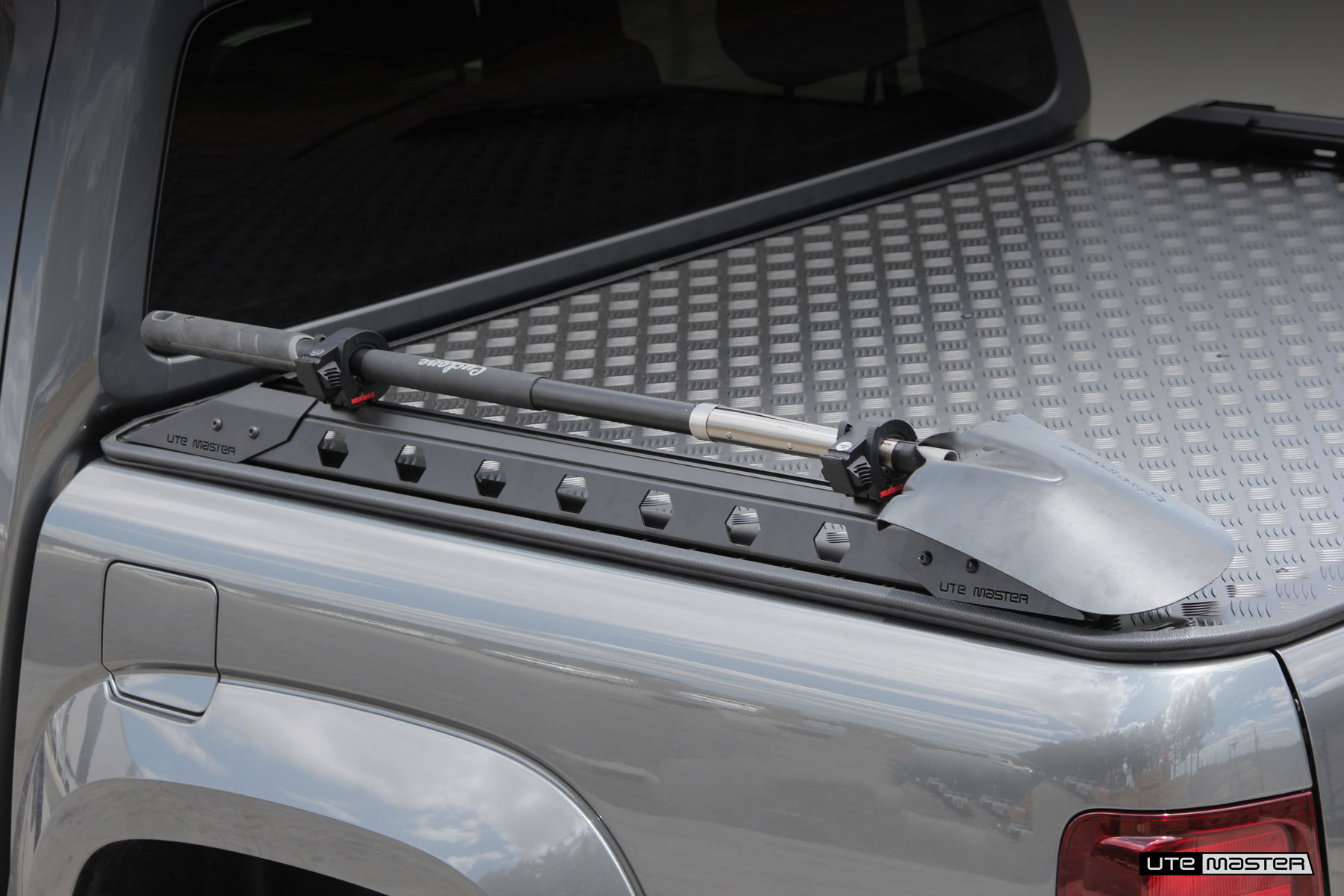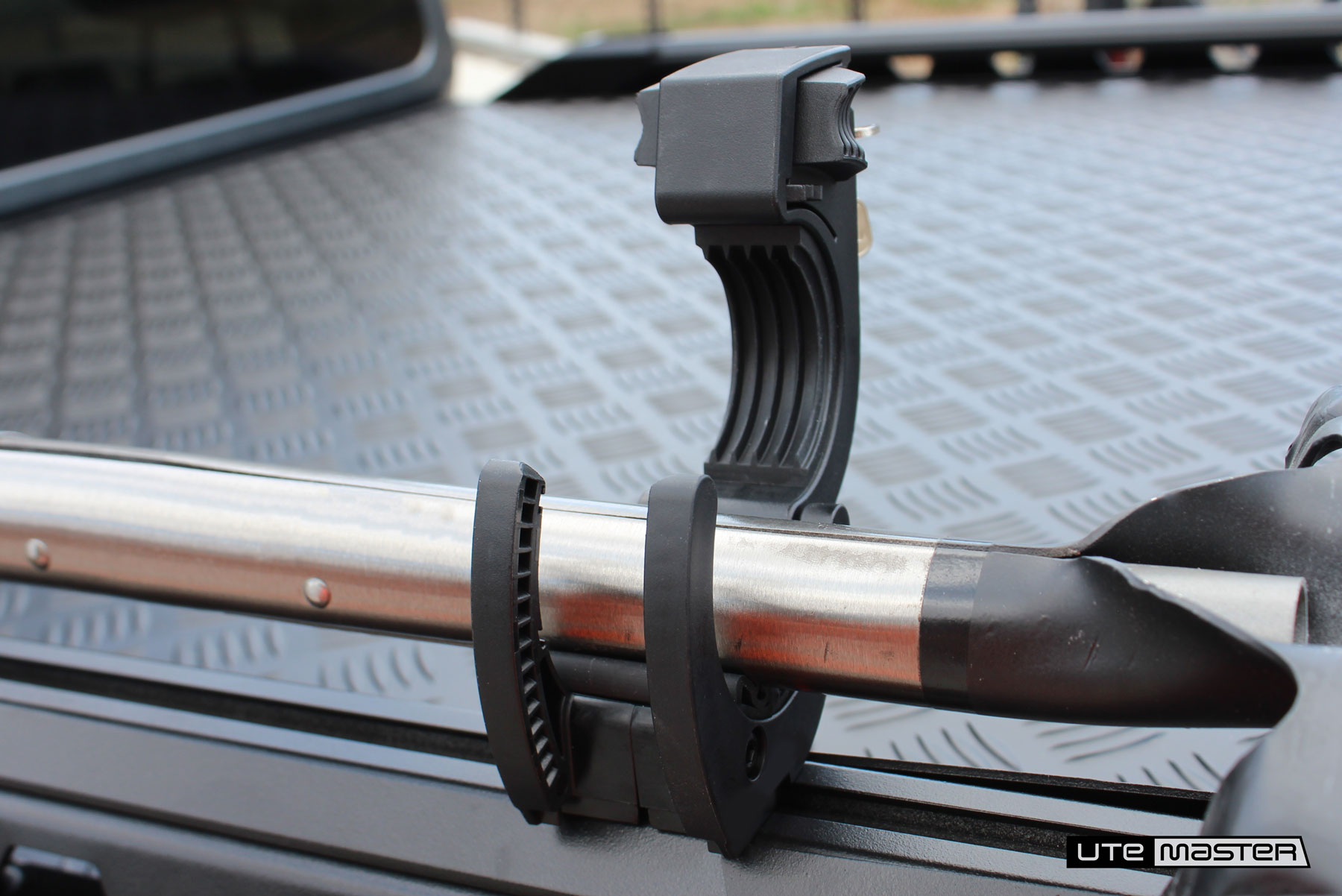 Frequently Asked Questions
Q.) What kind of gear can I put into the tool mount kit?
A.) The tool mount kit can be used to carry paddles, fishing rods, broom, weed eater, brush cutter, spades and so much more!
Q.) How does it attach to my Hard Lid Side Rails?
A.) On our standard side rails, the Tool Mount Kit simply wraps around the rail. The Destroyer Side Rails have a built-in T-Track on top of the rail that these can easily slide into.
Q.) Is the tool mount secure?
A.) The tool mount kit can be locked with a key that is supplied with the accessory.
You may also be interested in...
Destroyer Side Rails to suit the Utemaster Load-Lid