FLAT DECK & SERVICE BODY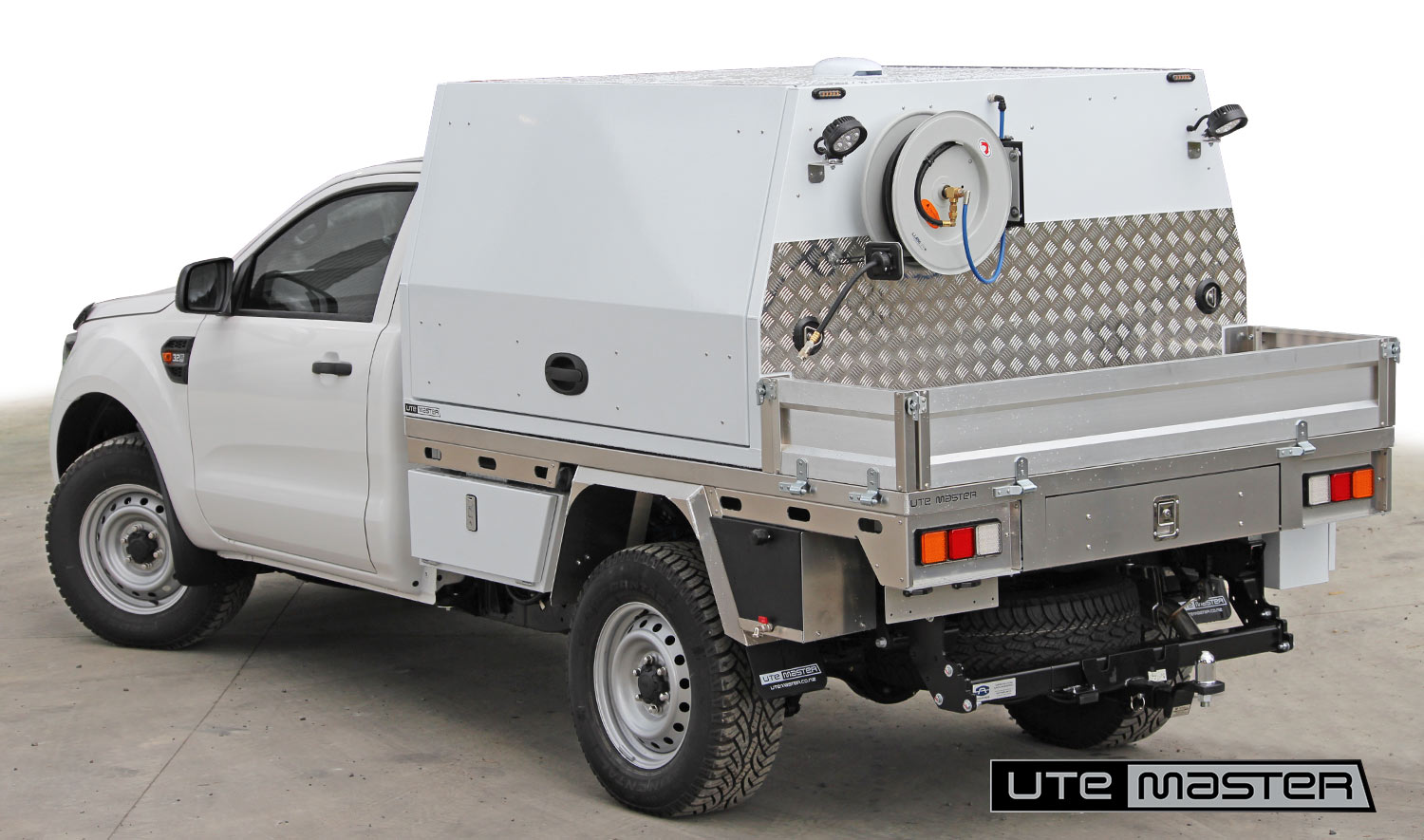 Be prepared, be productive.
The Deck and Service Body provides the best of both worlds. The body provides watertight secure storage for your tools, compressors and other fragile items while the Flat Deck at the back allows for transportation of extra high or dirty gear such as oil drums, signage and more.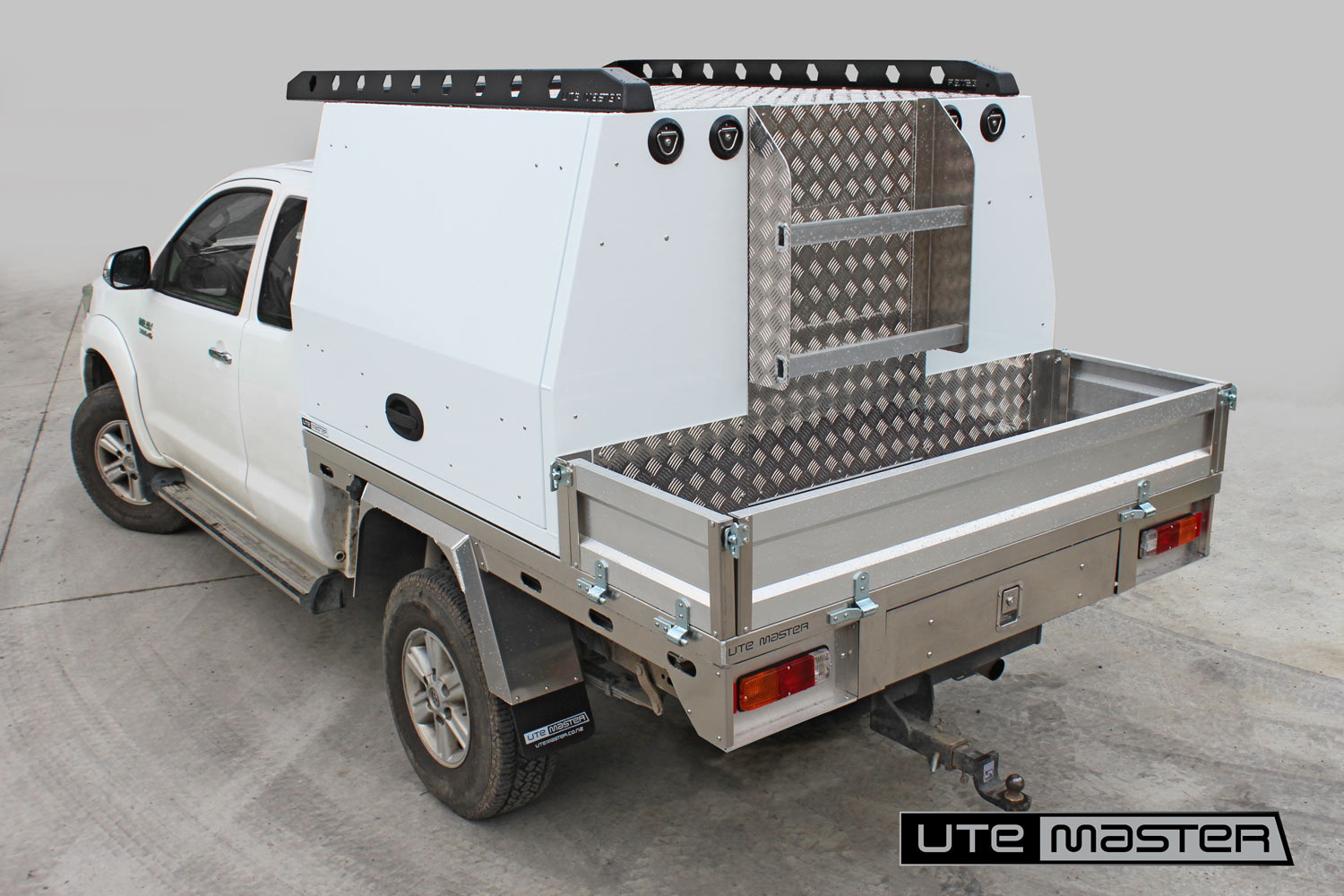 Easy access to gear
The outward-facing Service Body side doors mean you have more space and access than you have ever had in a Van or Wellside Canopy. Being able to choose the right tools for the job allows you to be more productive in your workplace.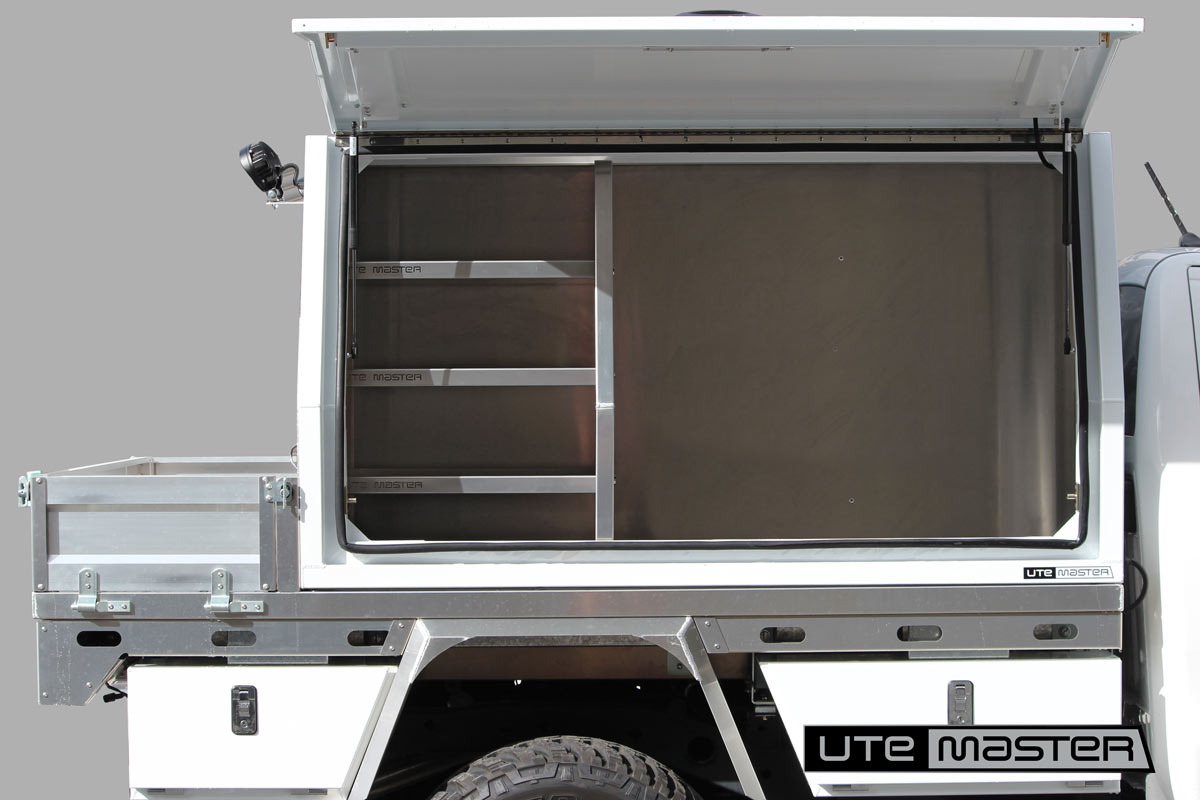 Take your service to the next level
The Deck & Service Body combination is ideally suited to tractor and heavy farm machinery service fleets who demand a high payload, large storage area and flexibility to carry a wide range of tools and equipment and take on a vast array of tasks in remote locations.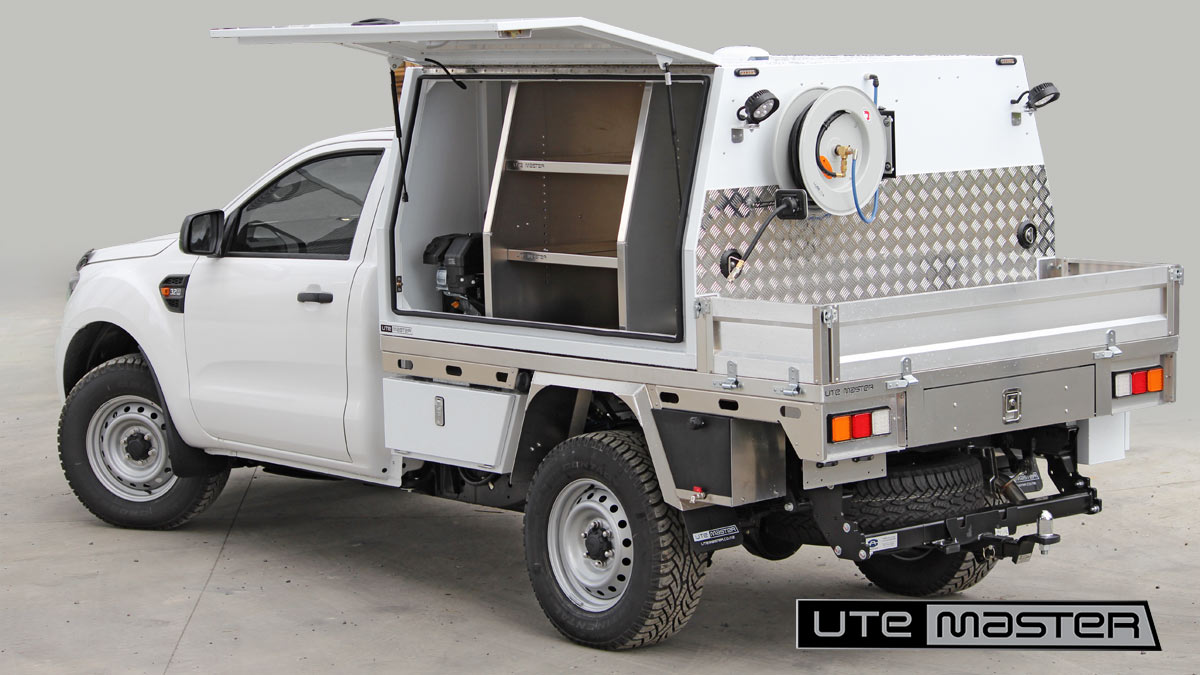 Lift-Off Service Body
The lift-off Service Body option provides all the benefits of the Service Body but with the flexibility to remove the body, leaving you with a standard flat deck.
This can be configured with a false floor so that you can leave all your gear in the Body when lifting it off with either the gantry mount or leg jack system.
Service Body Shell Only:
2400mm 3 Door Part# SBD3L-2400
2100mm 3 Door Part# SBD3L-2100
1800mm 3 Door Part# SBD3L-1800
1800mm 2 Door Part# SBD2L-1800
1500mm 2 Door Part# SBD2L-1500
1200mm 2 Door Part# SBD2L-1200
Full Lift-off Kit (includes false floor and lift-off frame):
To suit Double Cab deck 1800x1800 Part# LIFTOFFSBD-1800
To suit Extra Cab deck 2100x1800 Part# LIFTOFFSBD-2100
To suit Single Cab deck 2400x1800 Part# LIFTOFFSBD-2400

False Floor:
1800mm Part# 30801-05
2100mm Part# 30802-05
2400mm Part# 30803-05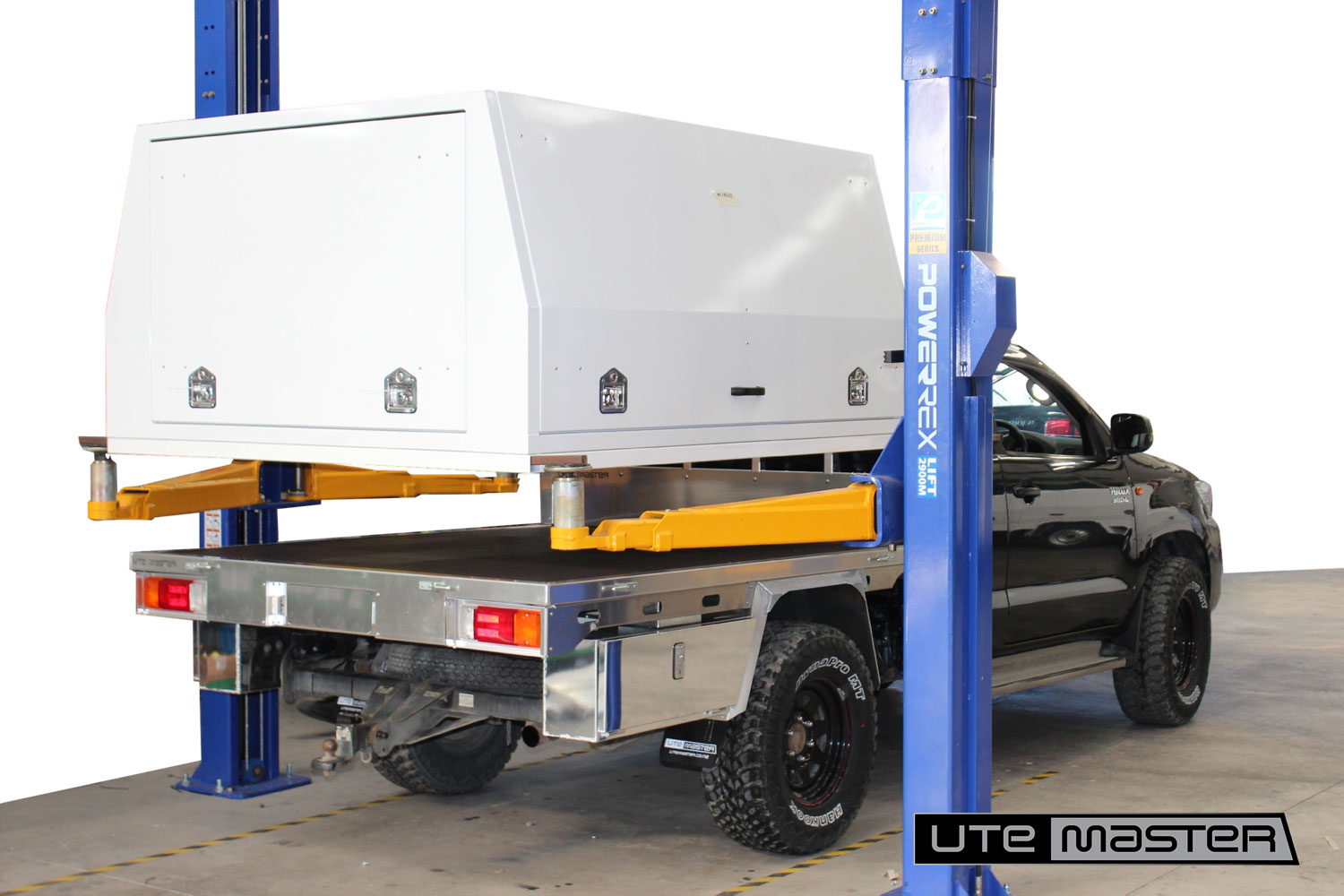 GET A QUOTE
Click the link below to contact us about our Flat Deck & Service Body solutions