Why a Service Body?
Posted on 22 July 2020 by Utemaster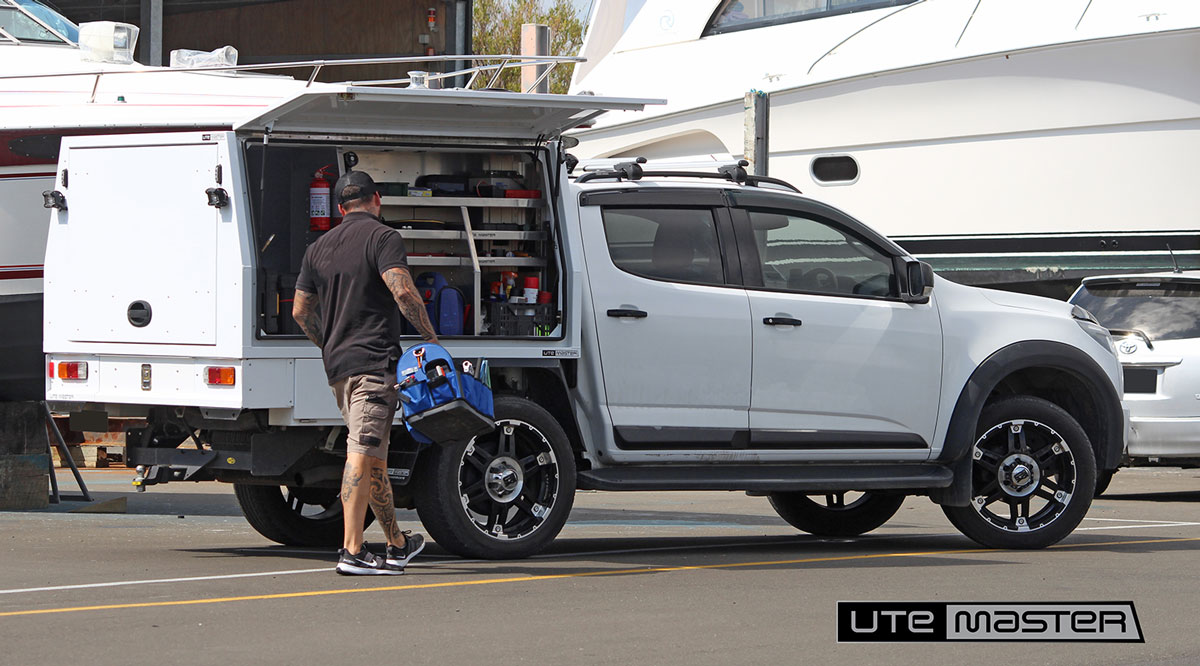 Why do Mobile Workforces choose Service Bodies?
Reason #1
Best of Both Worlds
Vans have great storage capacity but are only ever good on tarmac. If your team are going onto job sites or offroad they need a ute. However, a traditional wellside and canopy have nowhere near enough storage compared to a Van and that is why the Service Body exists, to give you van-like storage in a Ute!
Reason #2
Can be transferred from vehicle to vehicle
A Service Body can be viewed as a sperate asset to the vehicle as a quality build will outlast the vehicle. The Utemaster Service Body is designed to be transferred from the existing vehicle on to a new ute at the end of the first utes life. Some customers do this after 3 years, some after 5 and some even after 7 years. This means that the cost of the Service Body can be amortised over two vehicles over against a canopy which can only be used on one life cycle.
Reason #3
Supercharge job site productivity
Supercharge your teams job site productivity. Customers report between 50-100% productivity gains from moving to a Service Body from a wellside and canopy.
This comes down to a few key factors:
1) Access - Three large Service Body doors give you instant accesses to the gear in your Service Body. No need to climb into the van or wellside, it's all right there.
2) Load capacity - Check out this load capacity comparison video of a Standard Wellside Canopy vs Service Body:
3) Ability to organise - Because you don't have to climb inside the Service Body you can lay everything out in a logical, organised and efficient manner. This will reduce the amount of time you spend looking for the right tool or parts at the job site.
Reason #4
Increase job satisfaction
Job satisfaction. If your staff are given a comfortable and easy to work out of vehicle their job satisfaction will be far greater than if they are working from something inferior. Although this is an intangible advantage some aspects are tangible.
Ie. if they are having to crawl into the back of their van every day it could lead to knee and back pain. Staff retention is also a critical factor and offering key staff a better vehicle is a head-hunting tactic some companies use.
Find out more about the Utemaster Service Body