The Ultimate Overlanding Ute Canopy
Posted on 07 December 2020 by Utemaster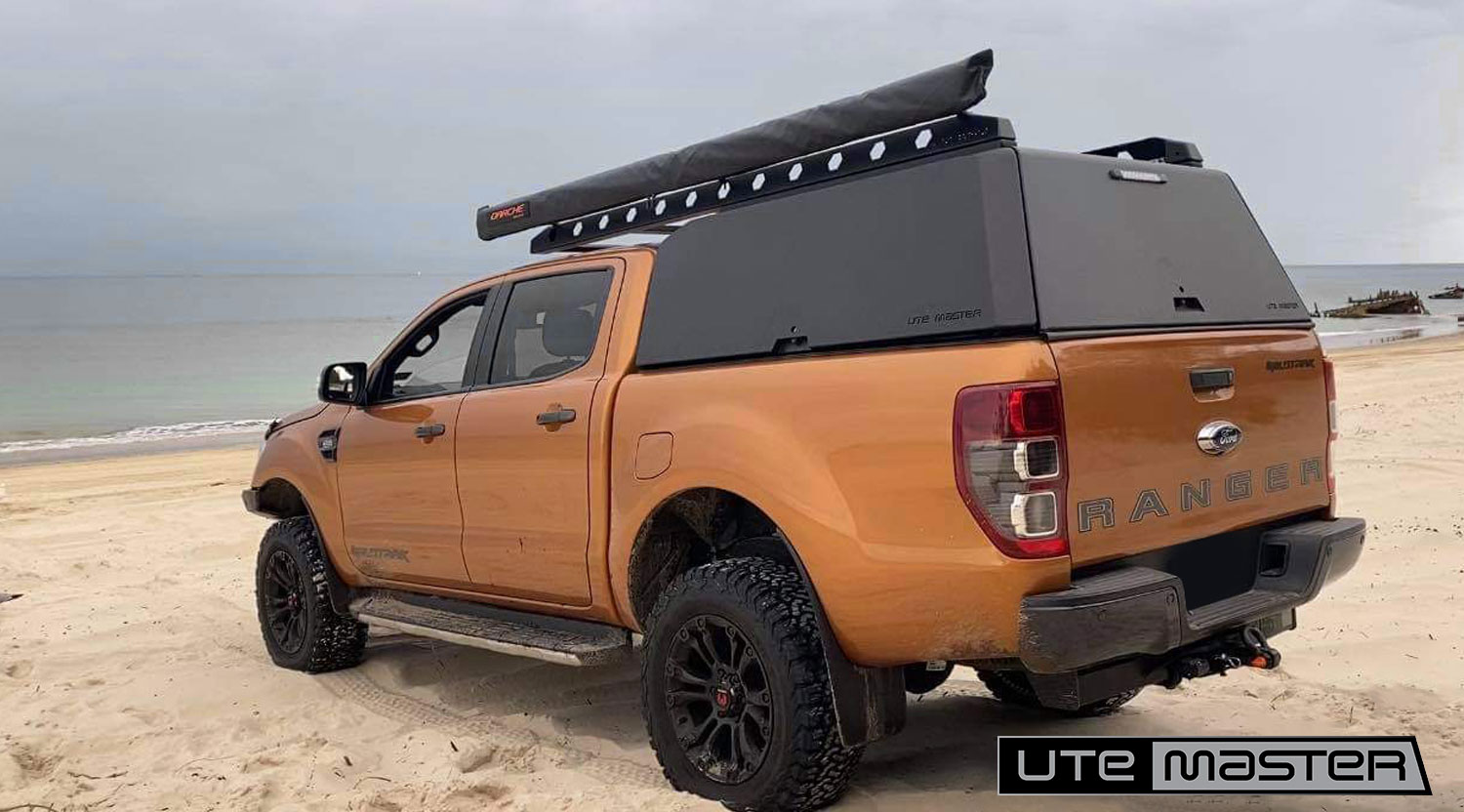 The Centurion Ute Canopy is a complete game-changer when it comes to using your work vehicle for weekend pursuits.
Traditionally Ute Canopies have been made at a low-spec entry point; this means that while they do work for some business applications, they are almost impossible to use off-the-beaten-track. Here are a few of the key features that make the new Centurion from Utemaster the ultimate overlanding canopy.
The side doors on the Centurion Ute Canopy give you up to 50 percent more access into your wellside than a traditional Ute Canopy. After a hard day wrestling an off-road track you can easily take your gear out of the side doors without having to climb through the back to access gear at the front of the wellside. Rated at 200 kgs the Centurion Ute Canopy opens another world of load-carrying capability for your ute. On top of the Ute Canopy you can store a Roof Top Tent, Camping Bags, Spare Wheels, Kayaks, Bikes, Lift Jack, Recovery Tracks, Spades and more! Sure, you can carry this gear inside the canopy, however that leaves no room for the rest of your gear such as bedding, food, clothing, BBQ and items that are sensitive to water. Forget having to invest in a camping trailer, this could be the perfect solution for your next trip!
The Cantilever Rack is revolutionary in its design because it can support a load of 200 kgs without any connection to the cab. A roof rack setup that is mounted to both the cab and the canopy can cause damage when the flex between the wellside and the cab occurs when offroad.
The Cantilever Roof Rack extends over the cab making it completely independent and eliminates the risk of damage to the cab.