New Zealand's Elite Fleet Fitout Company
Posted on 07 April 2020 by Utemaster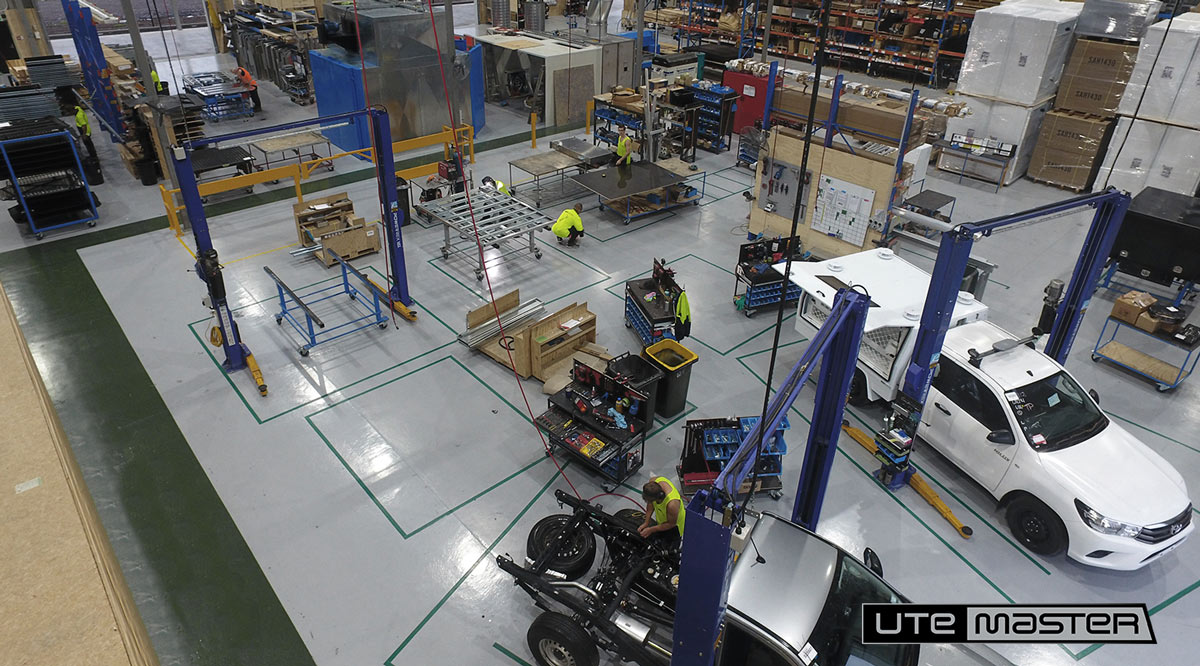 Utemaster has been around for over 13 years and is best known for its very innovative Ute accessories for tradespeople and recreationalists.
However, less well known is the 'Utemaster Commercial Fleet' division of Utemaster which has the ability to supply a range of great products on a nationwide fleet level.
Even less well known is Utemaster's state-of-the-art manufacturing facility right in the heart of the Waikato. In this facility, products for up to 450 utes across New Zealand and Australia are made in one month alone!
Okay, this is impressive but what does that matter to you?
In a market somewhat crowded with middlemen, 'local guys' and imported products, Utemaster is one of New Zealand's only vertically integrated companies in the automotive industry.
This means that from a sheet of raw metal right through to the handover of the keys, you are only dealing with one end-to-end supply chain, and this is scalable whether you have five or 500 utes.
It gets better. Previously you could only deal with this great company if you had a ute, but this year, Utemaster has partnered with a leading Australian fleet provider and extended its range to include a range of van fit-out solutions as well!
Positioned right in the middle of the 'Golden Triangle' (Auckland, Hamilton, Tauranga) Utemaster is positioned to serve the nearby cities as well as being a convenient stop off' for vehicles heading south, giving the company the ability to service the whole of the country on an equal basis.
In addition to this, to allow the streamlining of project management, Utemaster has well-established, key relationships nationwide including dealerships, motor companies, lease companies and car transporters.
Utemaster deals with your finance/ fleet provider to ensure minimal hassle and the project flows smoothly. Utemaster was the first company in New Zealand to bring the service body to the market – a concept previously proved overseas.
Today, Utemaster boasts a huge service body and equipment range which means the expert provider is absolutely able to cater to your companies requirements, and – in the unlikely event nothing off the shelf works – a specialised solution is not a problem for a company that manages the whole design and manufacturing process in house.
Recent years have seen Utemaster introduce a steel flat-deck designed for the commercial fleet and trades industry, with a number of off-the-shelf accessories to further enhance your vehicle.
At Utemaster it all starts with a conversation – with years of experience and a can-do attitude, Utemaster is more than happy to discuss anything to do with fitting out your vehicle (s).
Being a genuine Kiwi business with a solutions-focused outlook, there is sure to be a Utemaster answer to your requirements.
Contact Utemaster NZ to start your journey on 0800 683 352 or contact form: