How to fit a Ute Hard Lid
Posted on 25 June 2020 by Utemaster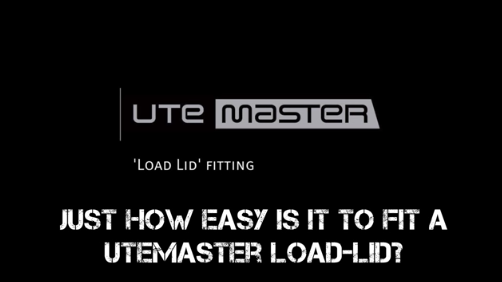 The best thing about a Ute is that you can load it with any type of gear and take it where you need it. The 200kg load capacity can be used for carrying bikes, rooftop tents, skis, trade materials or equipment on top of your wellside. It also provides you with security for items that are stored underneath the lid.
We understand that not every item fits within the wellside space which is why we have designed the Load-Lid so that it can be easily removed and fitted back onto the vehicle. This means you can use your Load-Lid for work during the week then pop it off to carry your motorbikes on the weekend.
The quick-release wing bolt system means that all you have to do is unwind the 4x wing bolts and get a mate to help you lift it straight out of the wellside. See video:
The Sports Bar Load-Lids features two quick-release pins at the front of the lid so you can lift it away from the wellside while leaving the mounting frame and sports bars in place.
Click the link below to find out more about the world's most customisable ute hard lid: