REAR ROLLER
To suit the Utemaster Cantilever Roof Rack

Part #CANTILEVER-ROLLER-CC
Price: $346 + GST
Struggling to lift heavy gear onto the roof of your vehicle?
Whether it's a kayak, ladder or trade material - lifting gear onto a typical Roof Rack setup is difficult due to the height and weight of the object you are loading.
The Rear Ladder Roller is an optional accessory that attaches directly to the Utemaster Cantilever Roof Rack.
This makes it easier to slide heavy objects onto the rack from the rear of the vehicle.
Features Include:
- Galvanized steel construction, powder-coated black.
- 50mm diameter.
- Easy no-drill fitment/removal
- Matches the design of the canopy/rack
- Heavy duty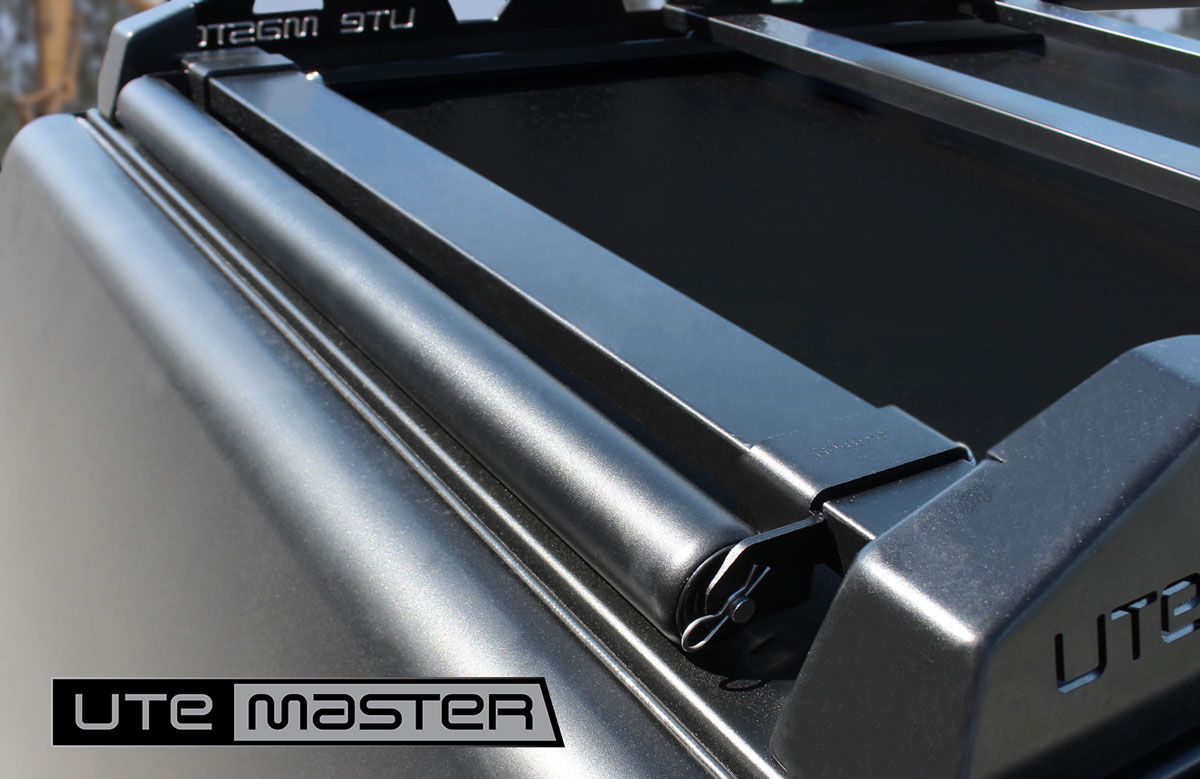 Frequently Asked Questions
Q.) Can the Rear Roller be removed when required?
A.) Yes, simply remove the pins at either end to release the roller from the mounting bracket. If you would like to remove the bracket you can simply undo the bolts used to clamp it to the rack.
You may also be interested in...
Cantilever Roof Rack to suit the Utemaster Centurion Canopy