Tradie Hub
Lift-off Toolbox by Utemaster
Utemaster's Tradie Hub Lift Off Toolbox is a removable wellside storage box that is fully contained, watertight & secure.
The Tradie Hub Lift Off Toolbox is essentially your mobile workstation that within a few minutes can be removed and transferred to another vehicle or stored in the garage while you head off to do something with the vehicle.
Part to suit Ford Ranger: Part#28687
Other vehicle models are available, please contact us.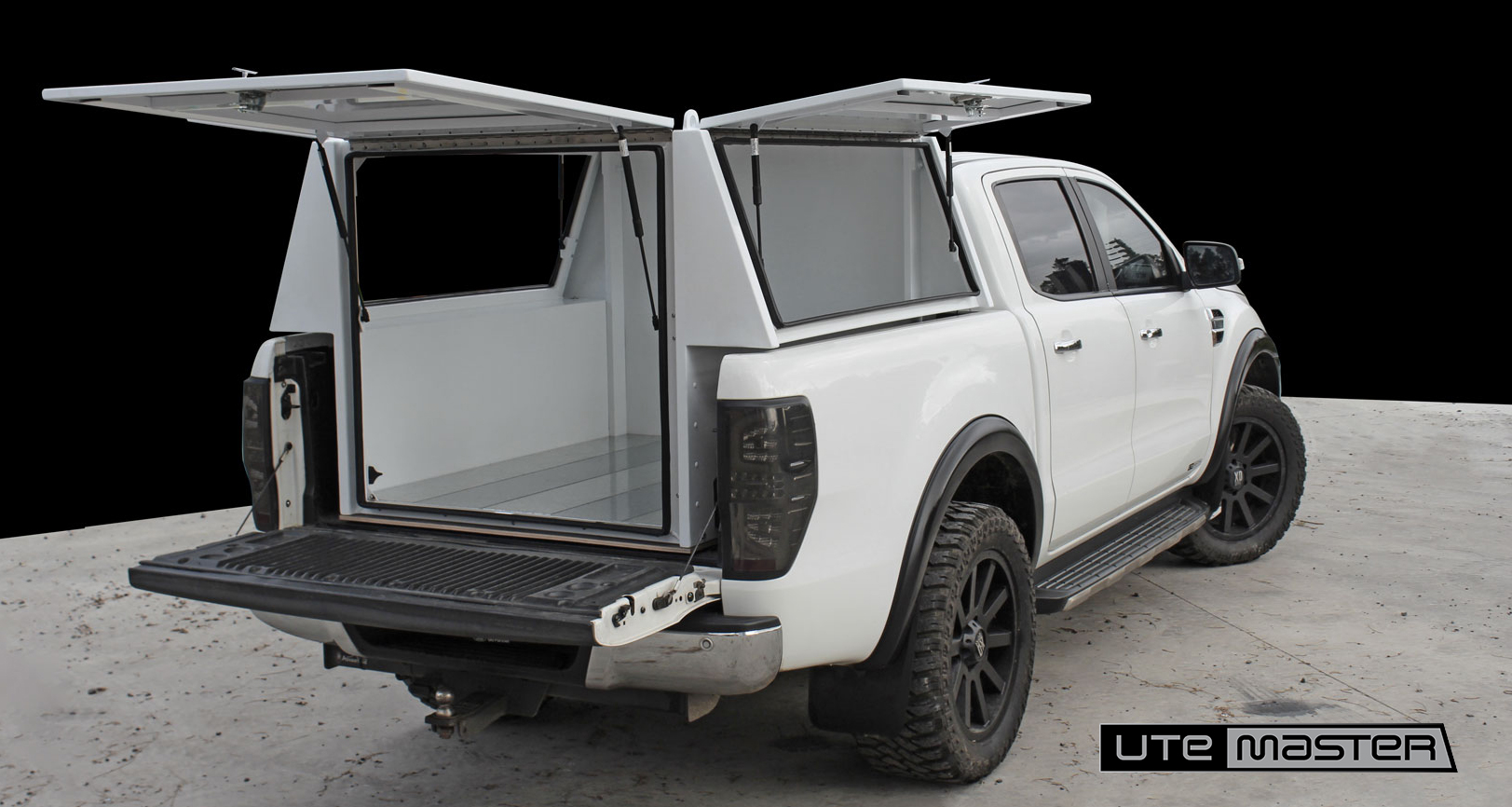 Key Features:
Completely sealed, weatherproof unit.
Quickly and easily removed when not required
4x HD Lifting Points
Rear full height door and side doors with seals, gas stays, locking latches.
Powdercoated white with optional colour match upgrade.
Full toolbox unit, meaning you can set it up and remove it for storage as required.
Aluminium body construction, steel floor.
Secured using Factory Mounting points in the Wellside (no drilling/ modification required)
Makes use of the entire Wellside, up to the top of the cab (slightly higher to allow roof rack fitting).
Easily customisable, drawers, shelves, lights, electrical etc.
Ability to fit ladder racks or

Cantilever Rack
3-year warranty
Approximate weight: 90kg
Easy to remove
Want to utilise your wellside storage area for carrying oversized objects?
The Removable Wellside Toolbox is designed so that you can easily remove it from the vehicle when required.
Featuring x4 fixing points on top of the body so you can simply lift it off the wellside. Giving you the ability to free up your ute from work equipment. This is particularly useful if your ute has a dual purpose.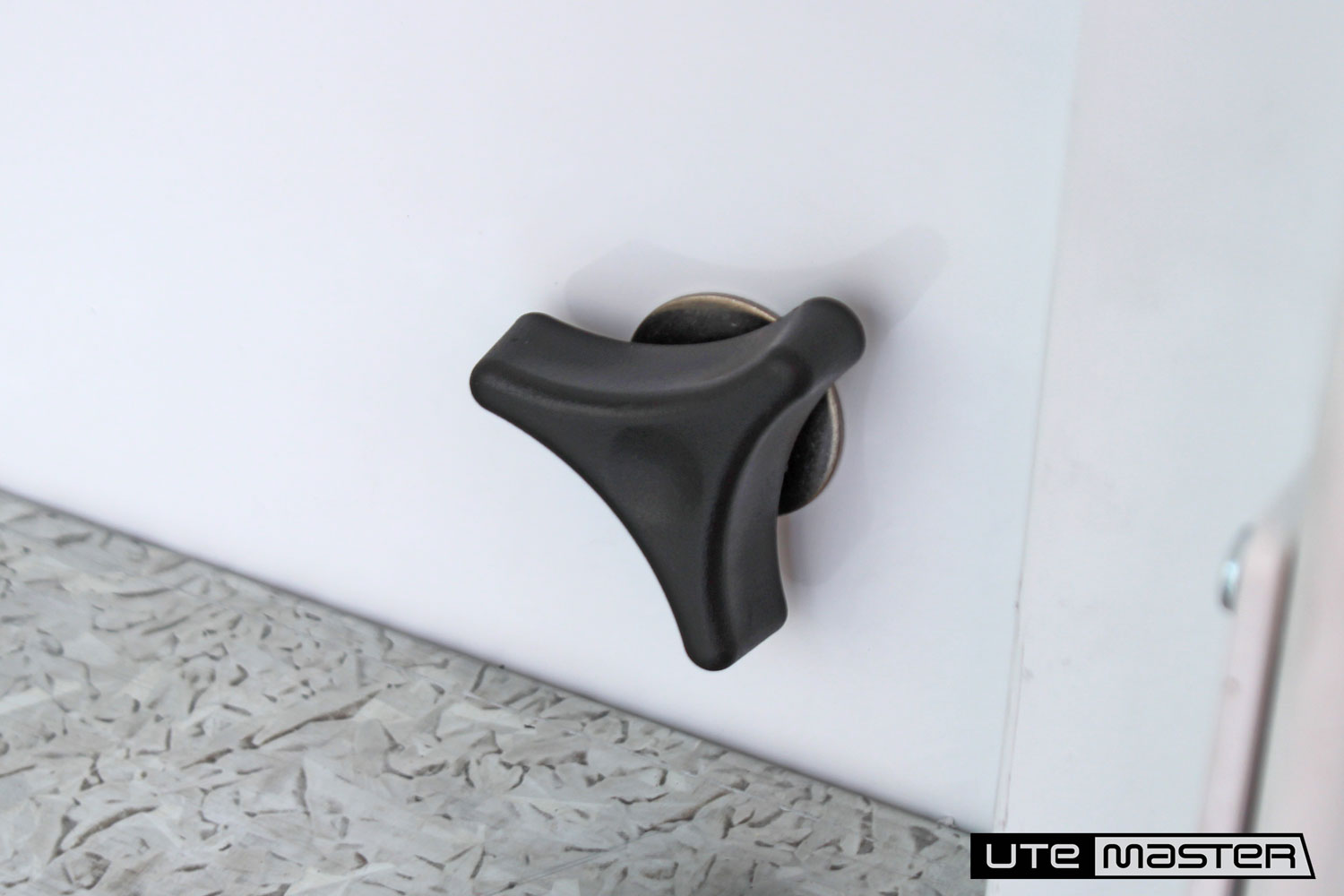 Security
Worried about the security of gear in your wellside? It's common to hear of tools being stolen out the back of a ute by smashing the fragile windows of a traditional canopy. This delays the job and can be a big hassle for those involved!
The Lift-Off Toolbox is constructed from aluminium so it's heavy-duty exterior will keep your tools safe and secure from prying eyes.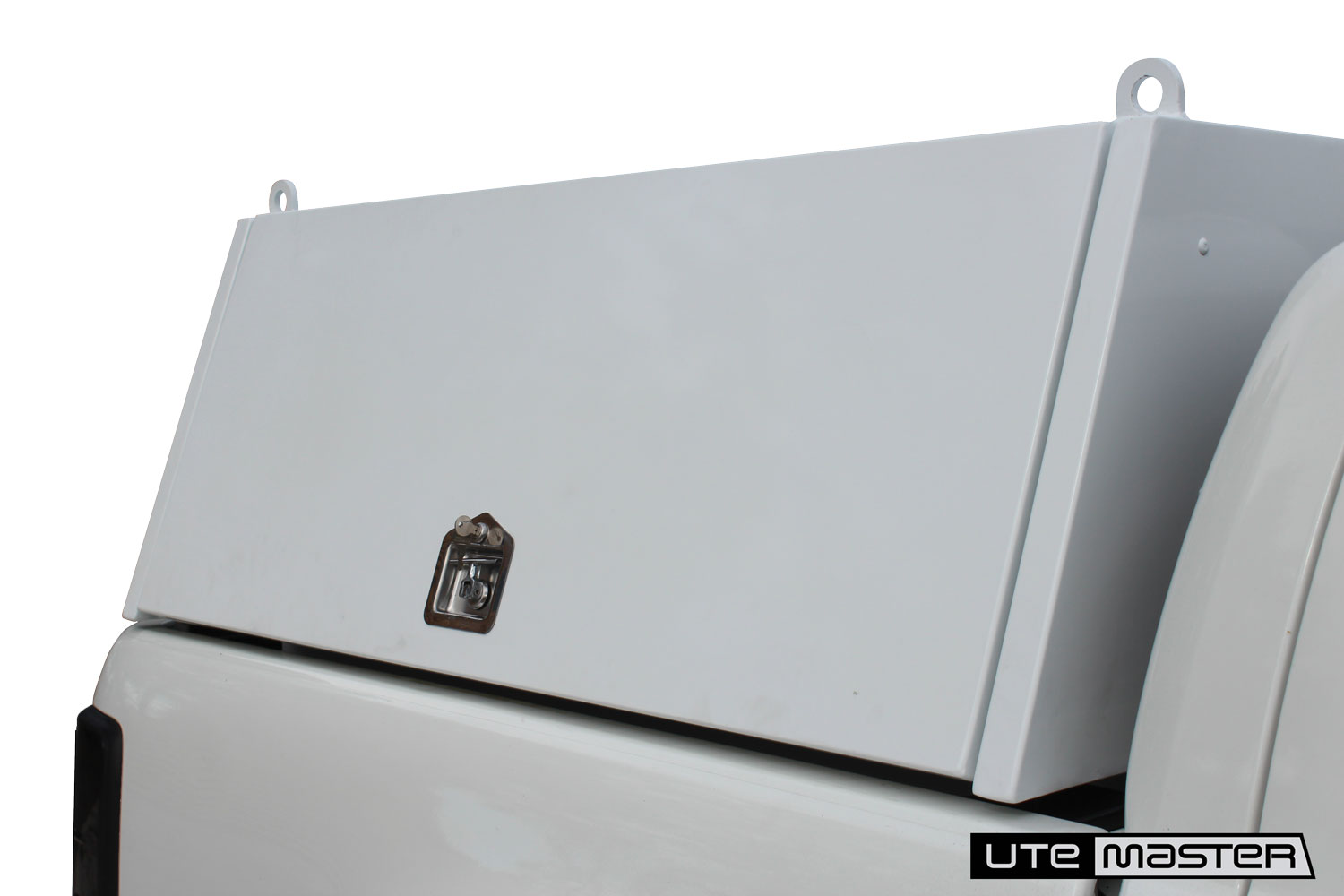 Access
Finding it hard to access tools through the porthole sized windows of your traditional canopy?
The large full-width doors of the toolbox make it easy to reach your gear in the wellside. The rear door also opens fully so you can quickly load up your toolbox.
Saving you time on the job!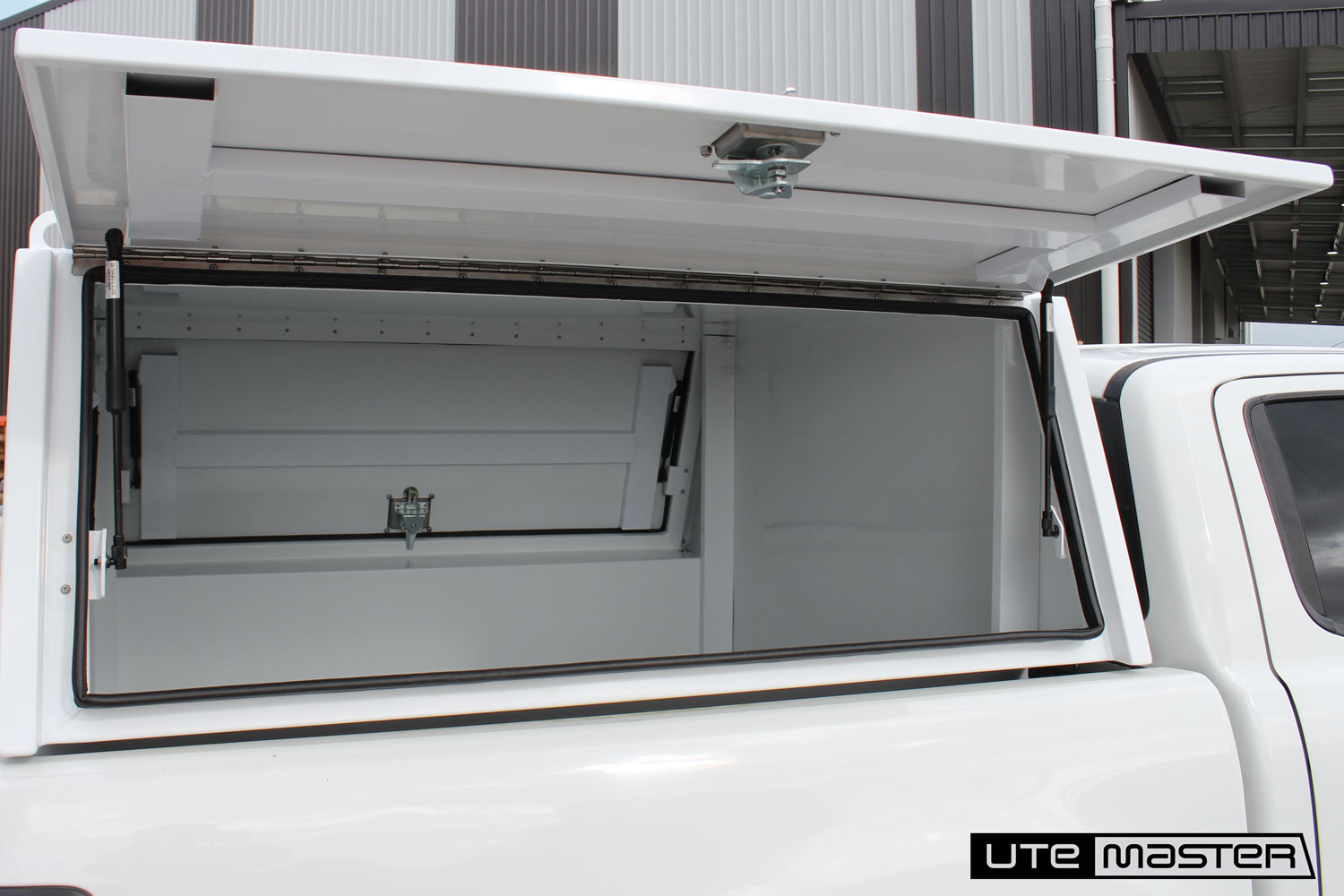 Transfer it to another ute
If your vehicle is part of a fleet there may be circumstances where the toolbox is required on another ute.
With the lift-off toolbox, you can easily transfer it to another vehicle. This means that if you are upgrading your ute it saves you having to custom configure another setup.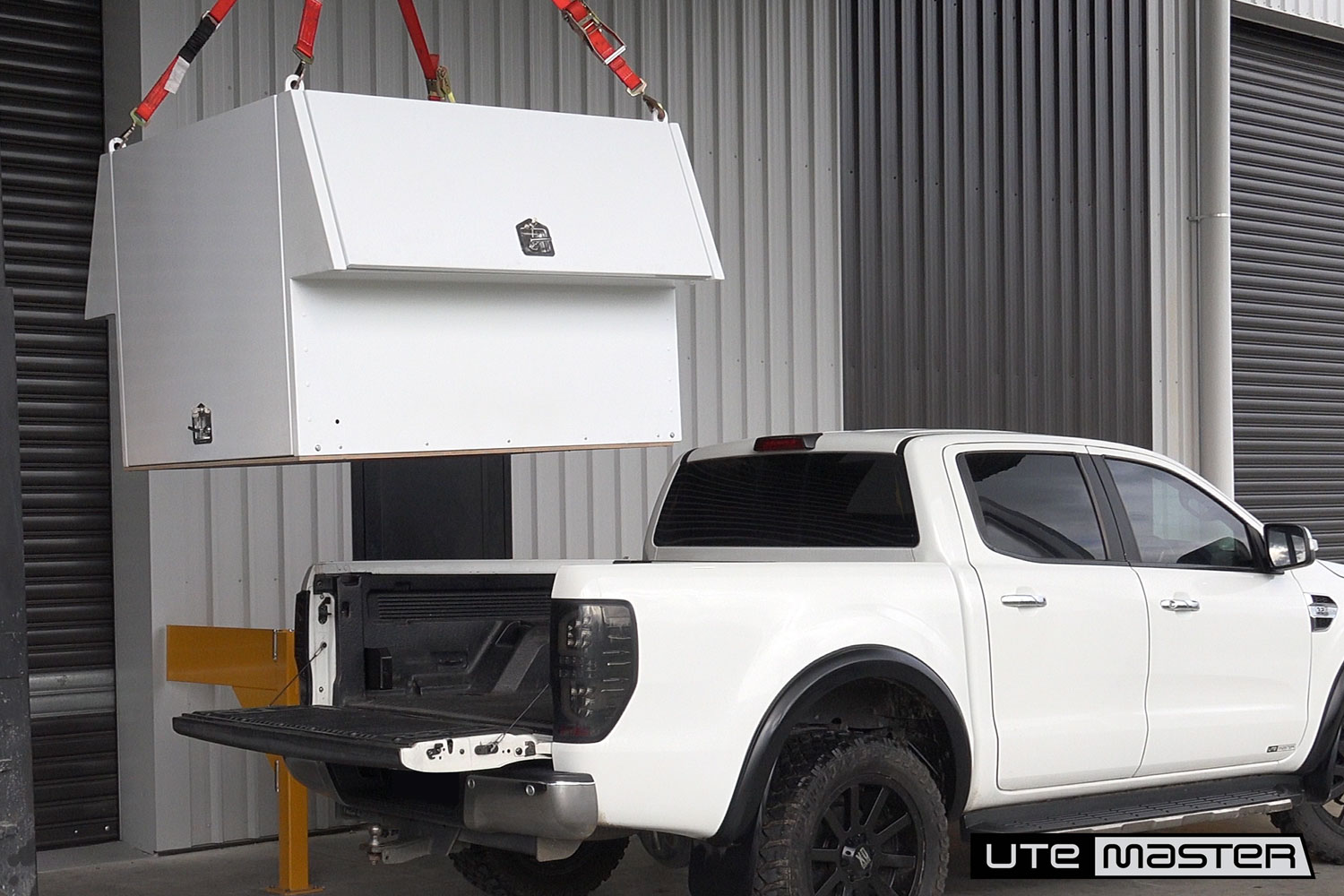 Storage
Struggling to get all your gear to the job site?
The interior of the Lift-Off Toolbox makes the most of the wellside area and allows you to carry as much gear as possible. The heavy-duty floor means lifting the box fully loaded is no problem.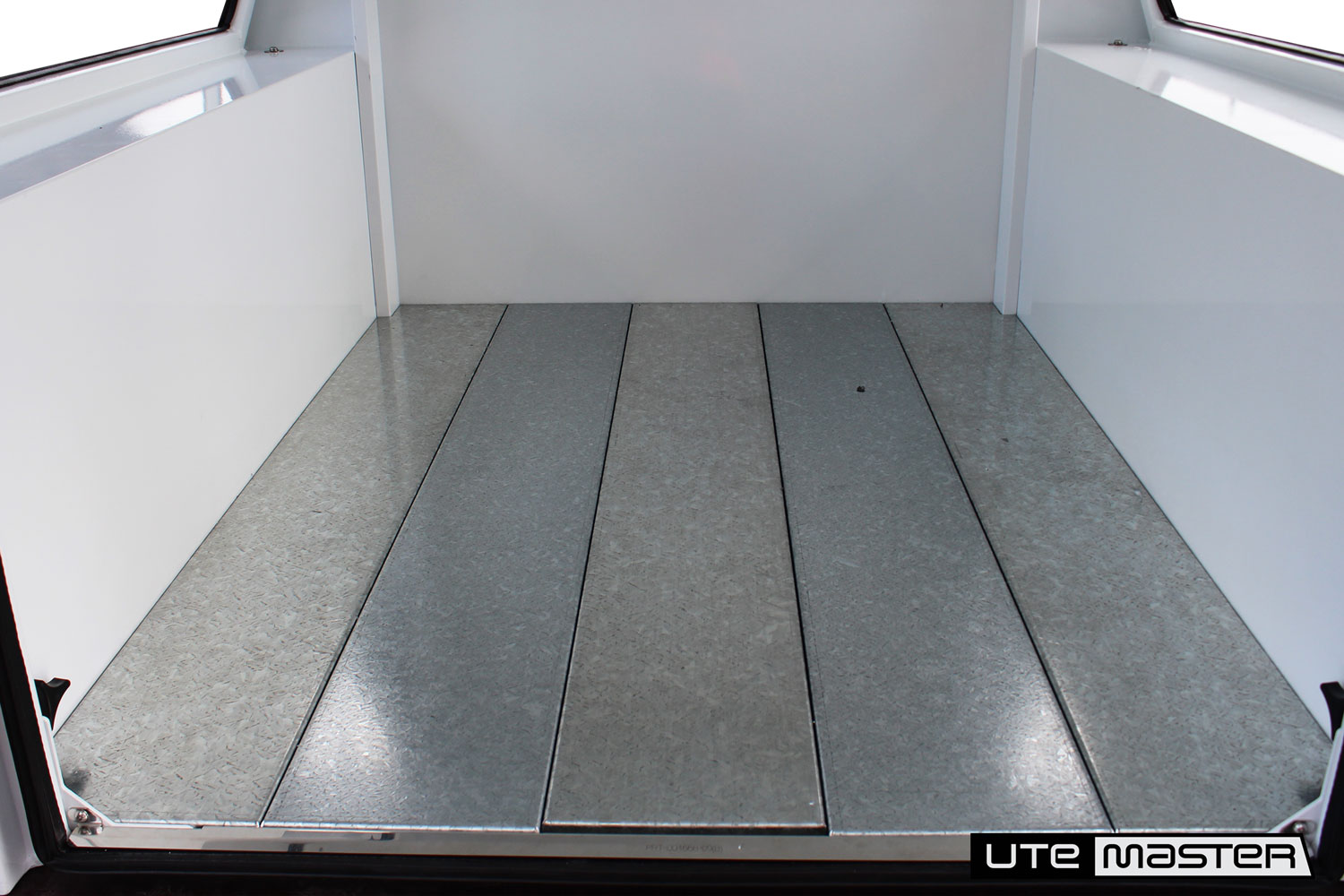 Construction
Aluminium is a strong & lightweight material that has a high strength to weight ratio.
When used for commercial application you don't have to worry about it getting damaged like fibreglass or other light materials and you can easily retrofit accessories without compromising on strength or water proofing.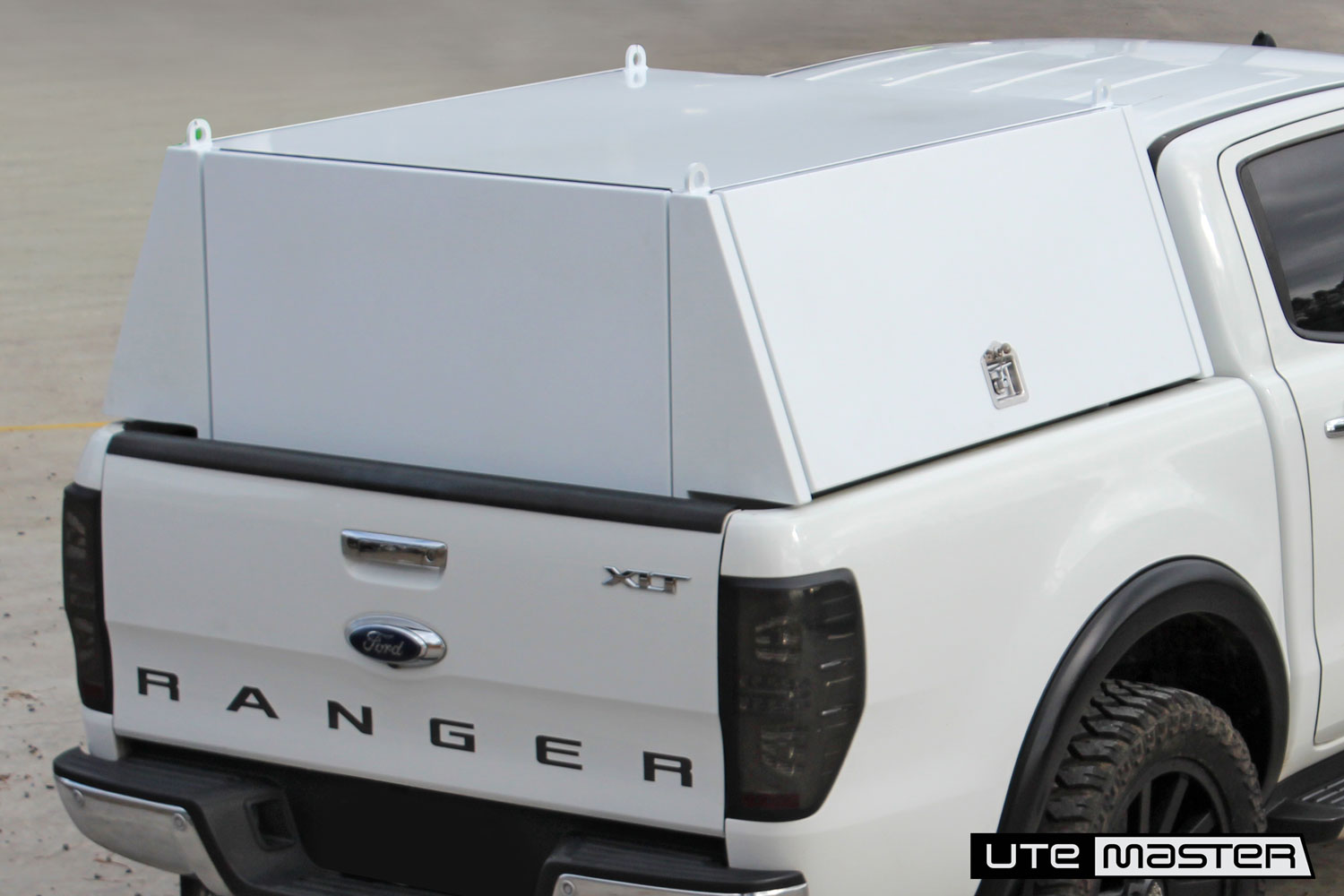 Customisable
The Aluminium Construction of the wellside toolbox makes it ideal for retro-fitting accessories.
Whether you're after shelving, ventilation or anything to help you get the job done faster, we'll make it happen!
For inspiration check out the accessories we have available for the Service Body, many of these are compatible with the Lift-Off-Toolbox: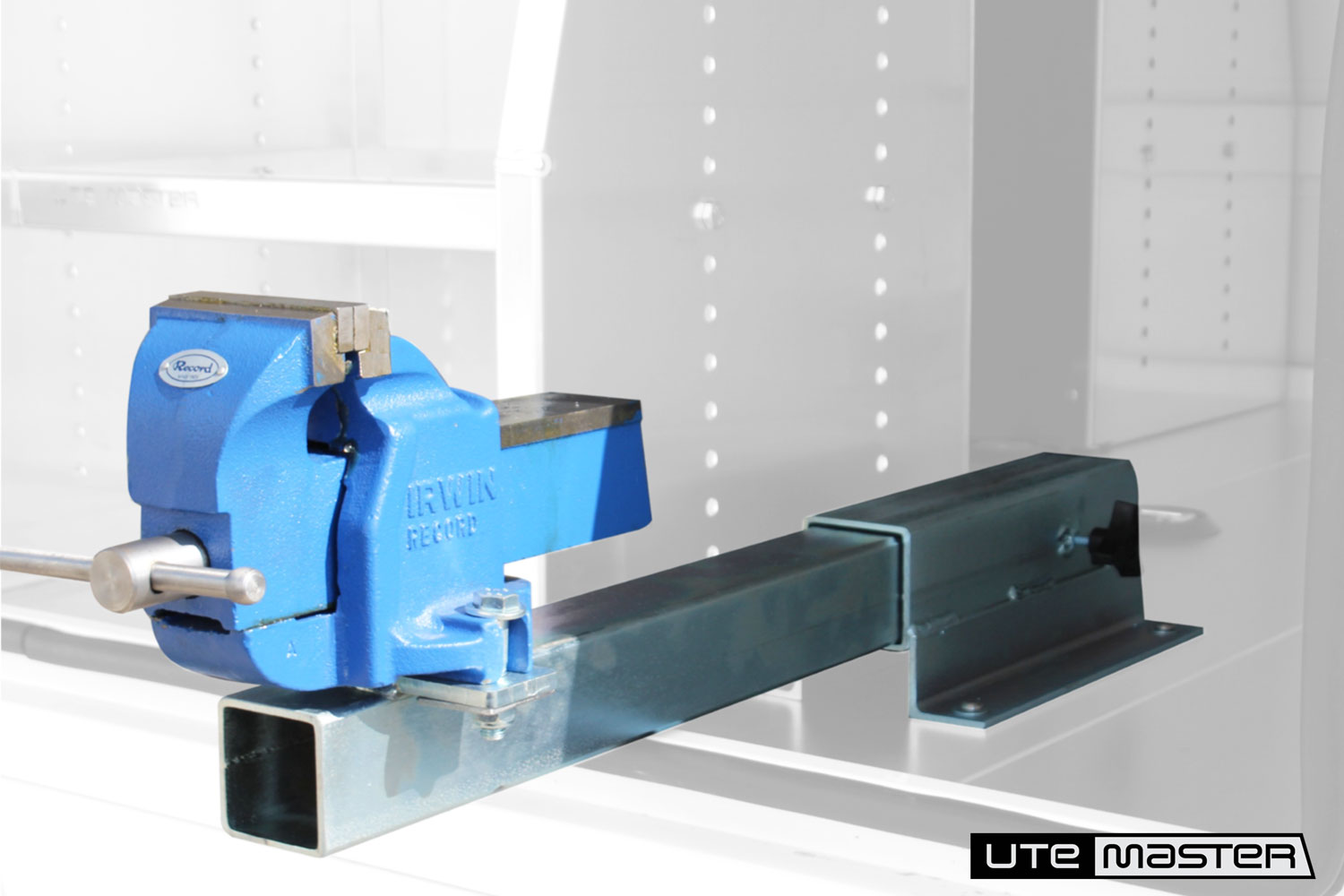 Tradie Hub Lift Off Toolbox Dimensions: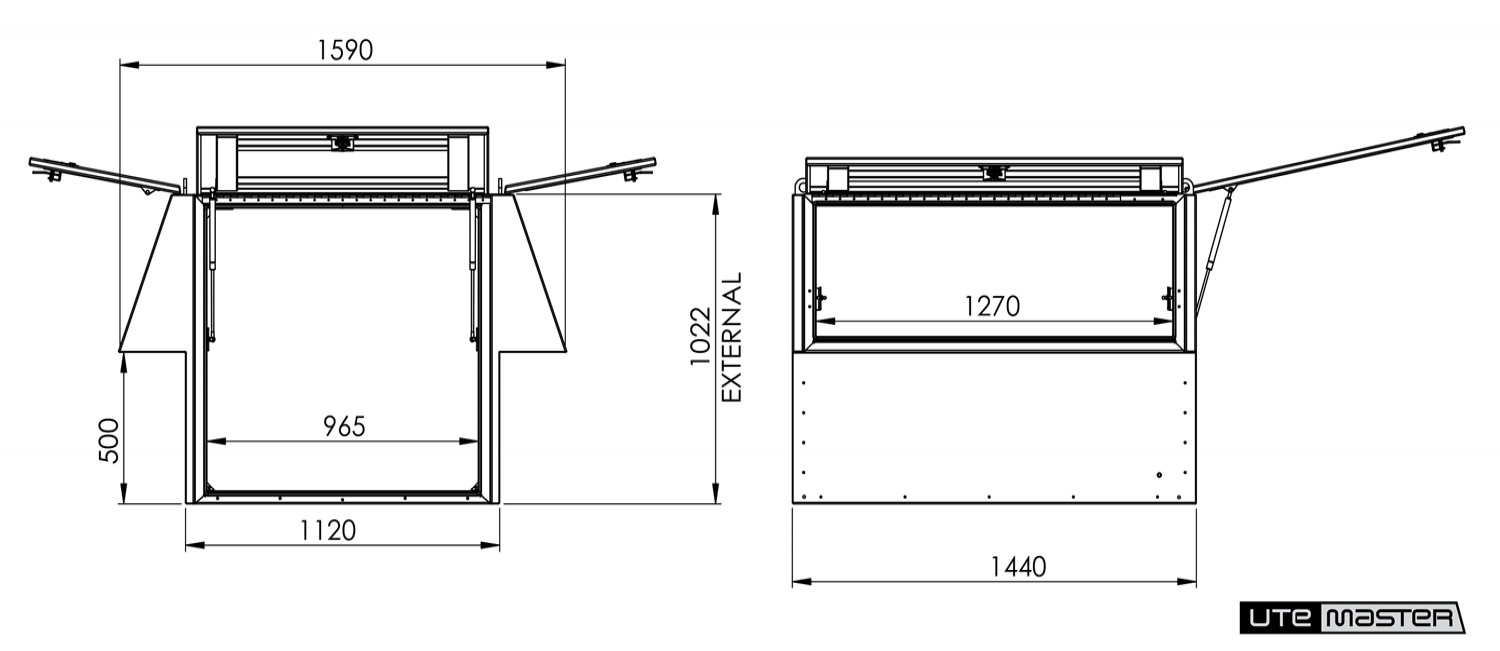 Tradie Hub to suit Double Cab Ford Ranger
| | |
| --- | --- |
| Tradie Hub – Lift-off toolbox powder coated Black or White. | $5750+GST |
| Colour matched to vehicle paint code | $950+GST |
If you are interested in the above product, simply contact our sales team.