No more scratches!
A vehicle roof is very high, loading a bike or other heavy outdoor gear up to this height is a recipe for disaster! All it takes is one slip and you've scratched your vehicle. Dropracks bring your load down to waist height, making it easy to secure without risk!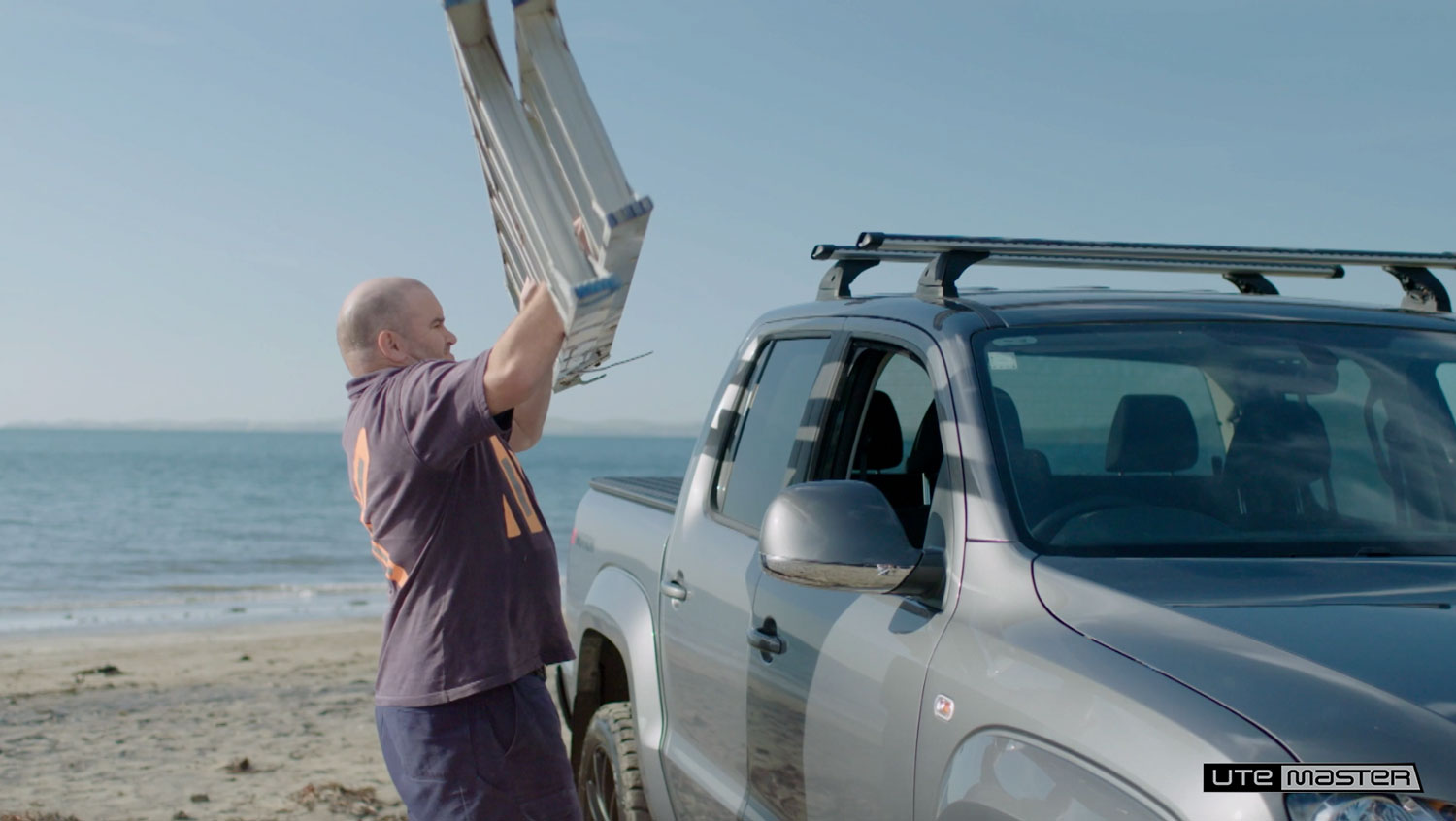 Is your gear denting your car?
What happens if you lose grip of your load? A sharp bike pedal will easily dent the roof of your vehicle. Dropracks by Utemaster feature a built in channel that is compatible with all sorts of accessories. A bike carrier mounted to the Dropracks will hold your load steady while it winds onto the roof.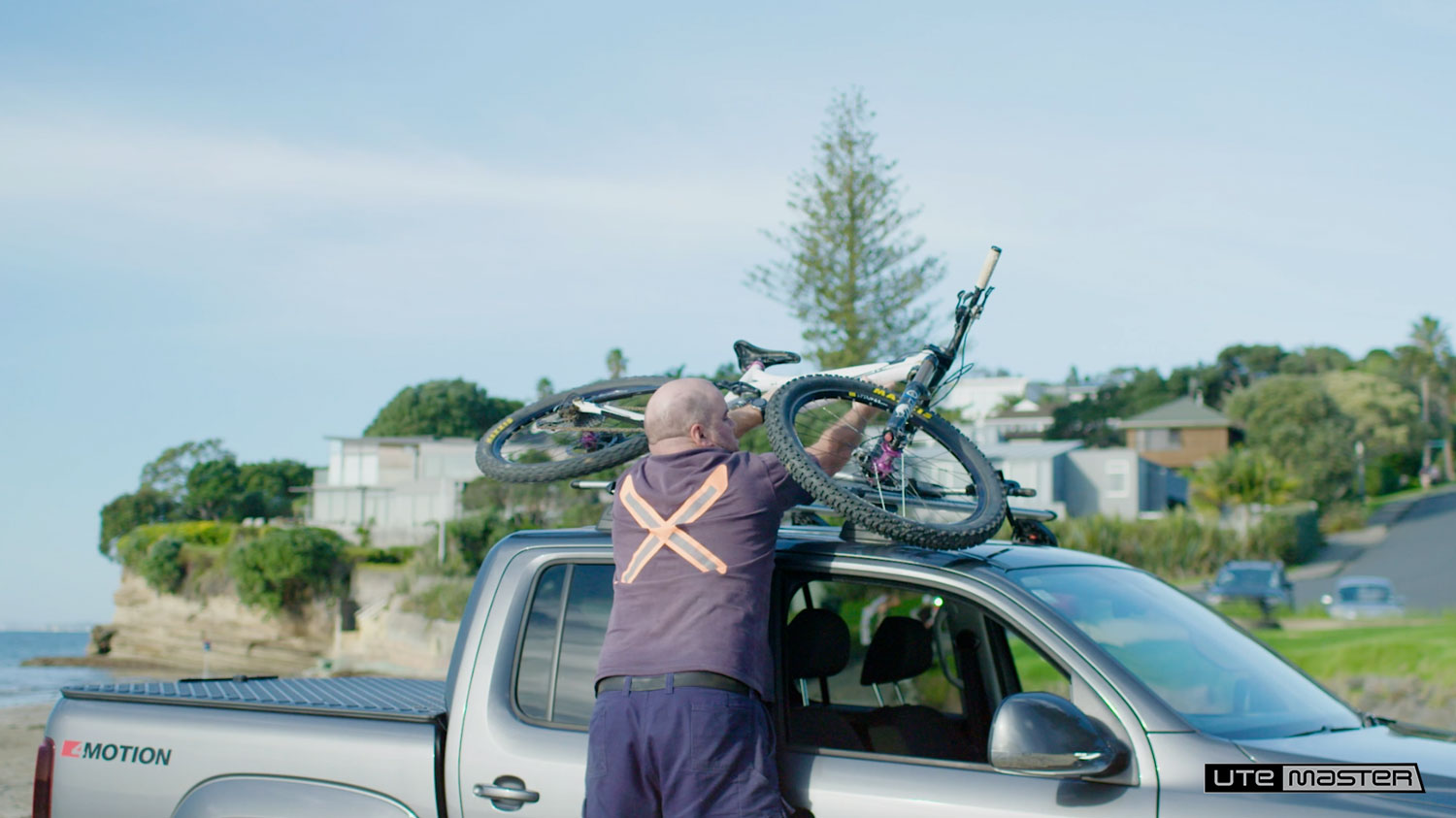 A product that's got your back.
Getting your gear onto the roof of your vehicle is a sure fire opportunity for a hurt back! Whether you're loading a bike or trade equipment there's always a risk that you'll hurt your back. By loading your racks at waist you immediately eliminate this risk.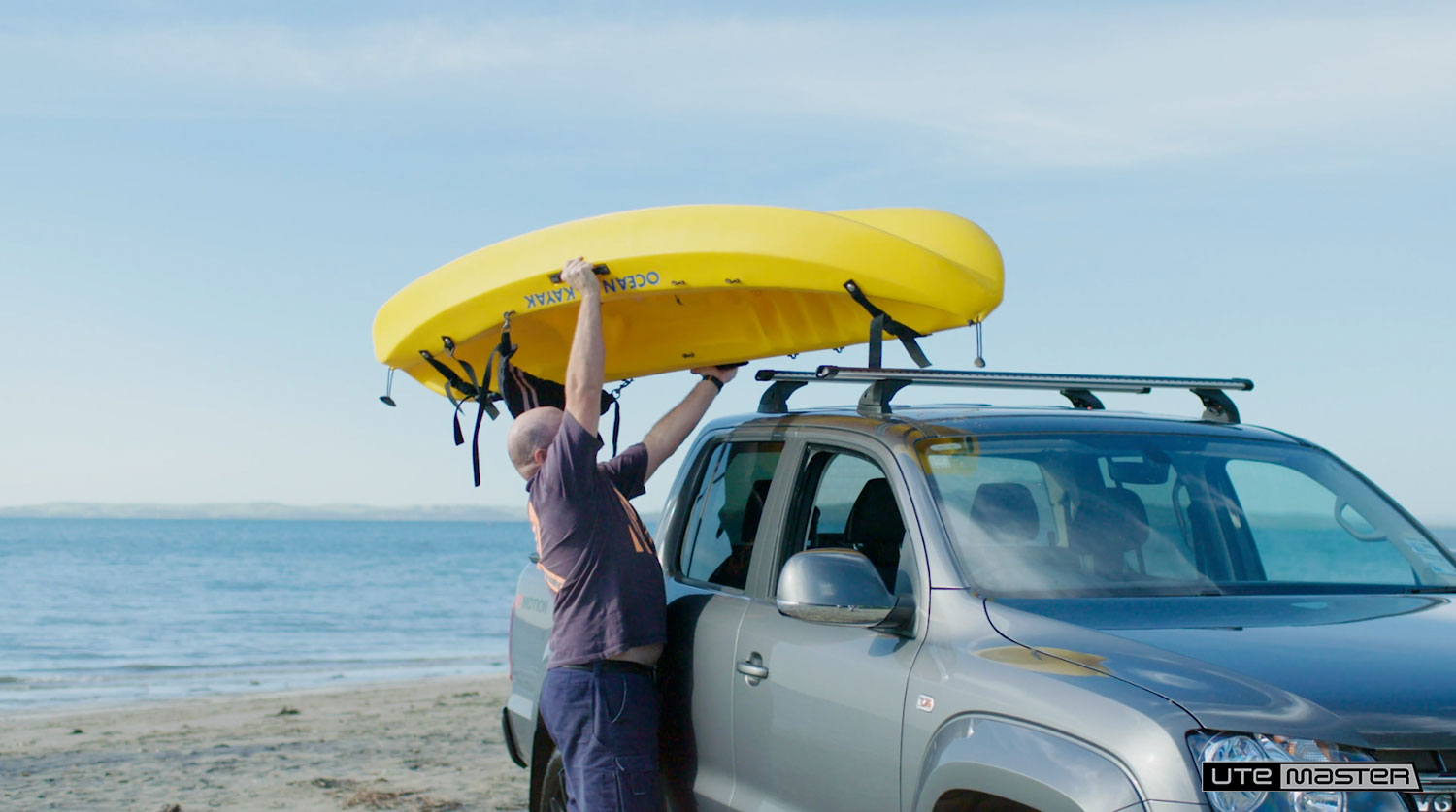 Take it easy!
The last thing you need after a day out adventuring is a shoulder injury! Take it easy and load your gear on with Dropracks!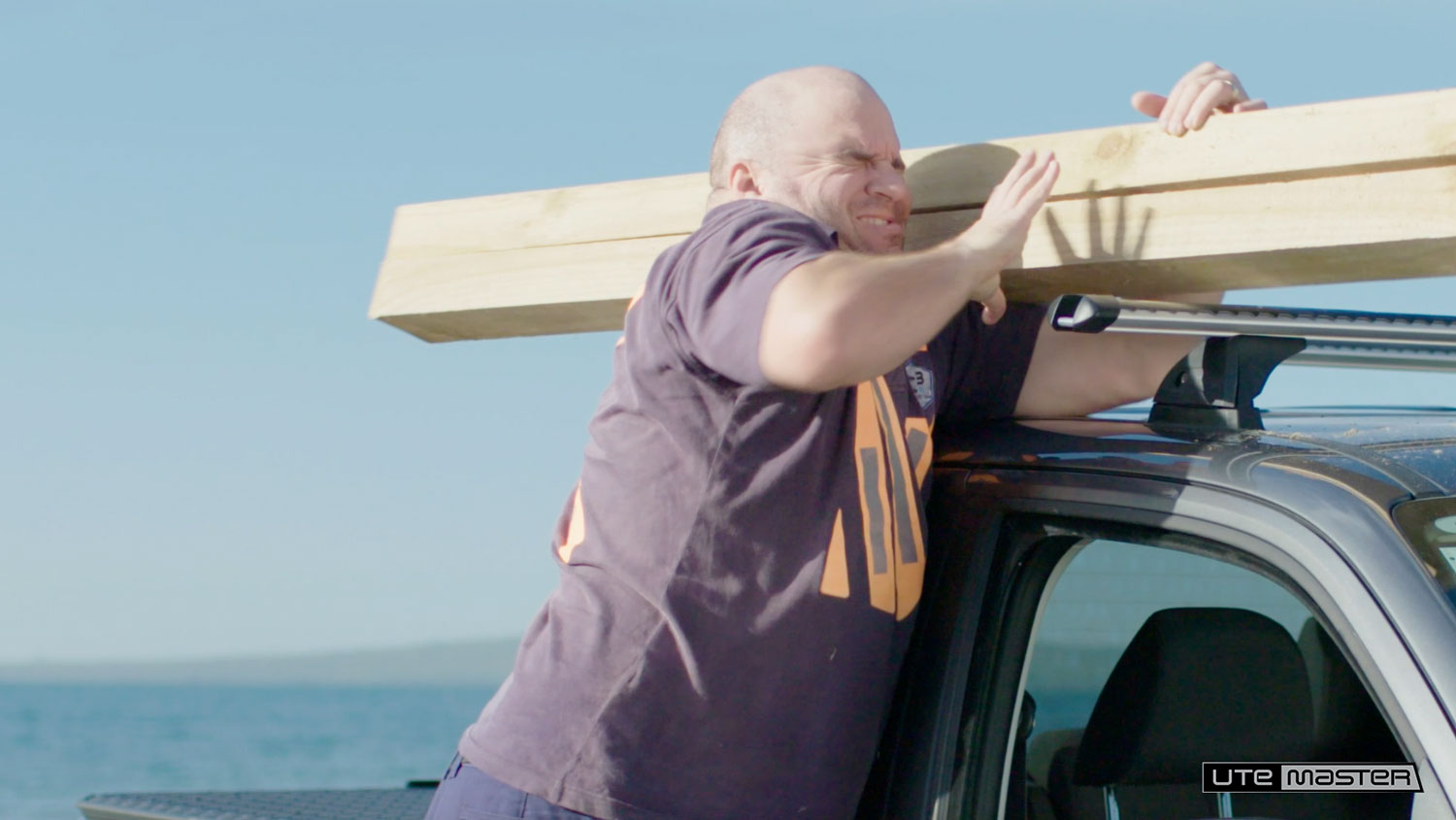 Finding it hard to keep your vehicle clean?
Ever found yourself standing on the seat to get the extra height you need to reach your gear? Leaving mud and dirt all over the seat? No longer will you have to worry about damaging your vehicle interior!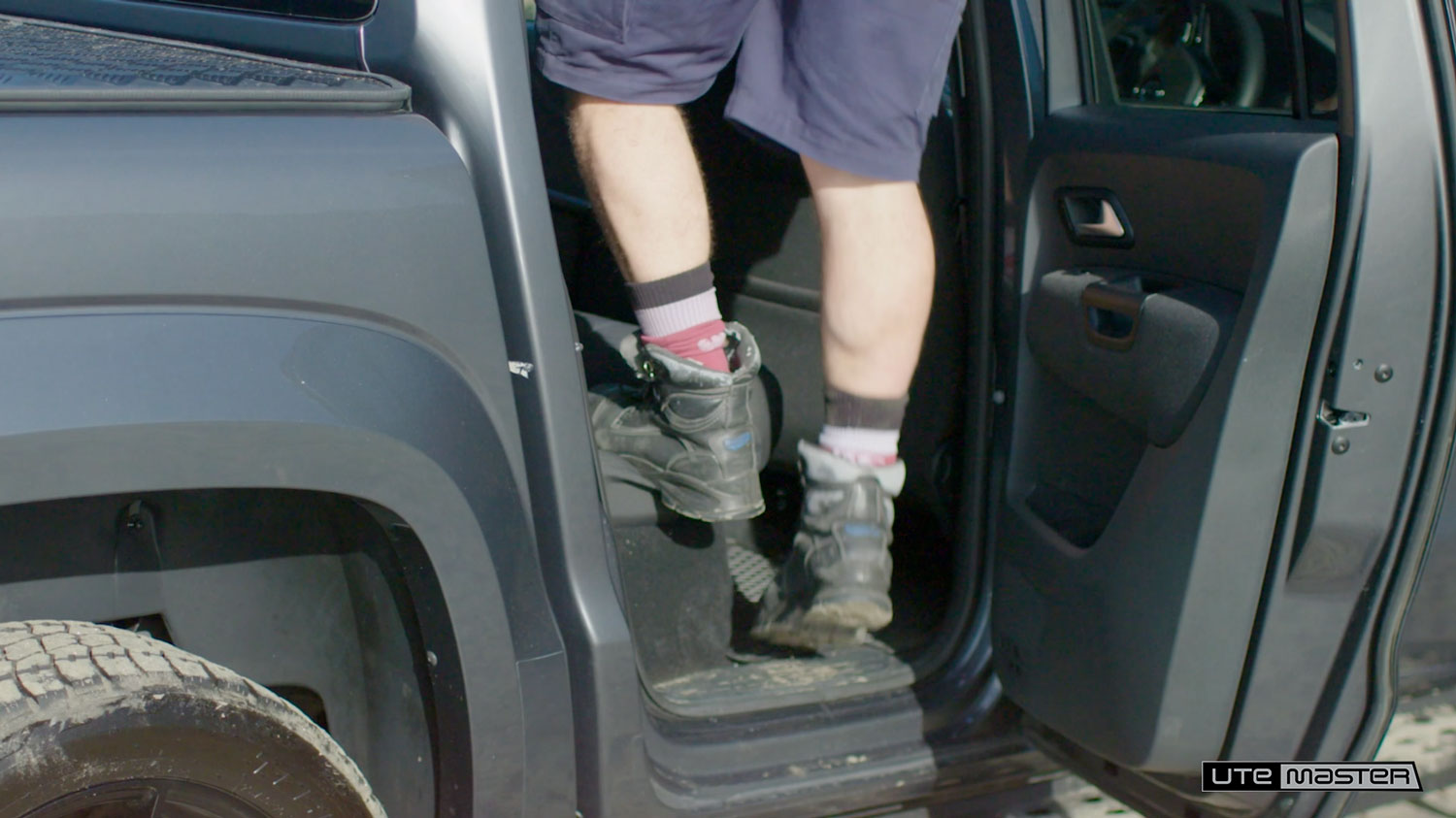 Don't break your wing mirror!
Struggling with a heavy kayak…by yourself – it's a recipe for a broken mirror. All it takes is one slip and you've damaged it!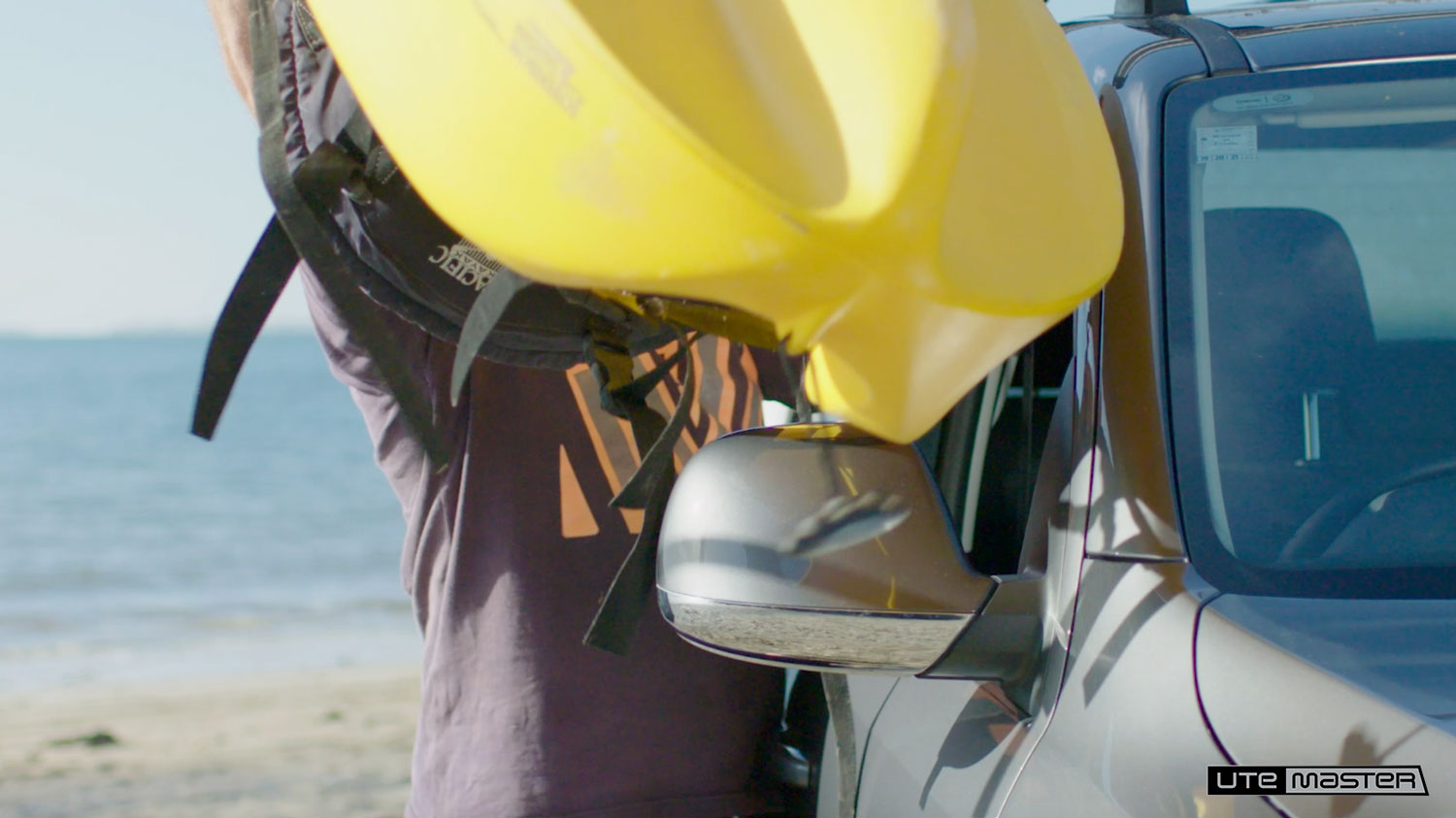 Safe & Secure Loading
Struggling to lash your gear down properly is a recipe for disaster. This easy access roof rack system means you can easily check your load is secure before you hit the road.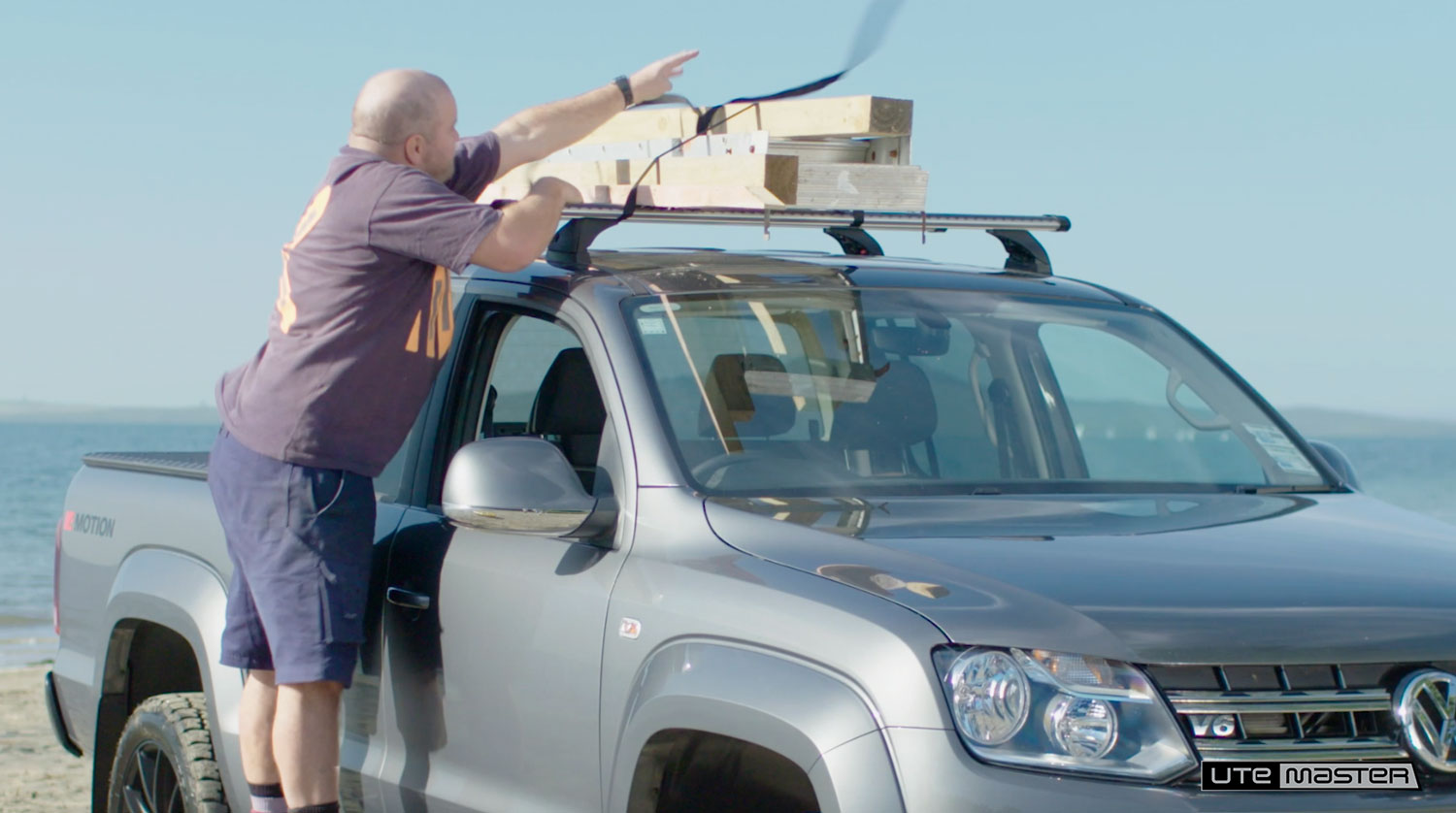 Save time, save money, have more fun.
Ever feel they you spend more time unloading and loading your gear than actually enjoying life's adventures? Dropracks are quick and easy to load!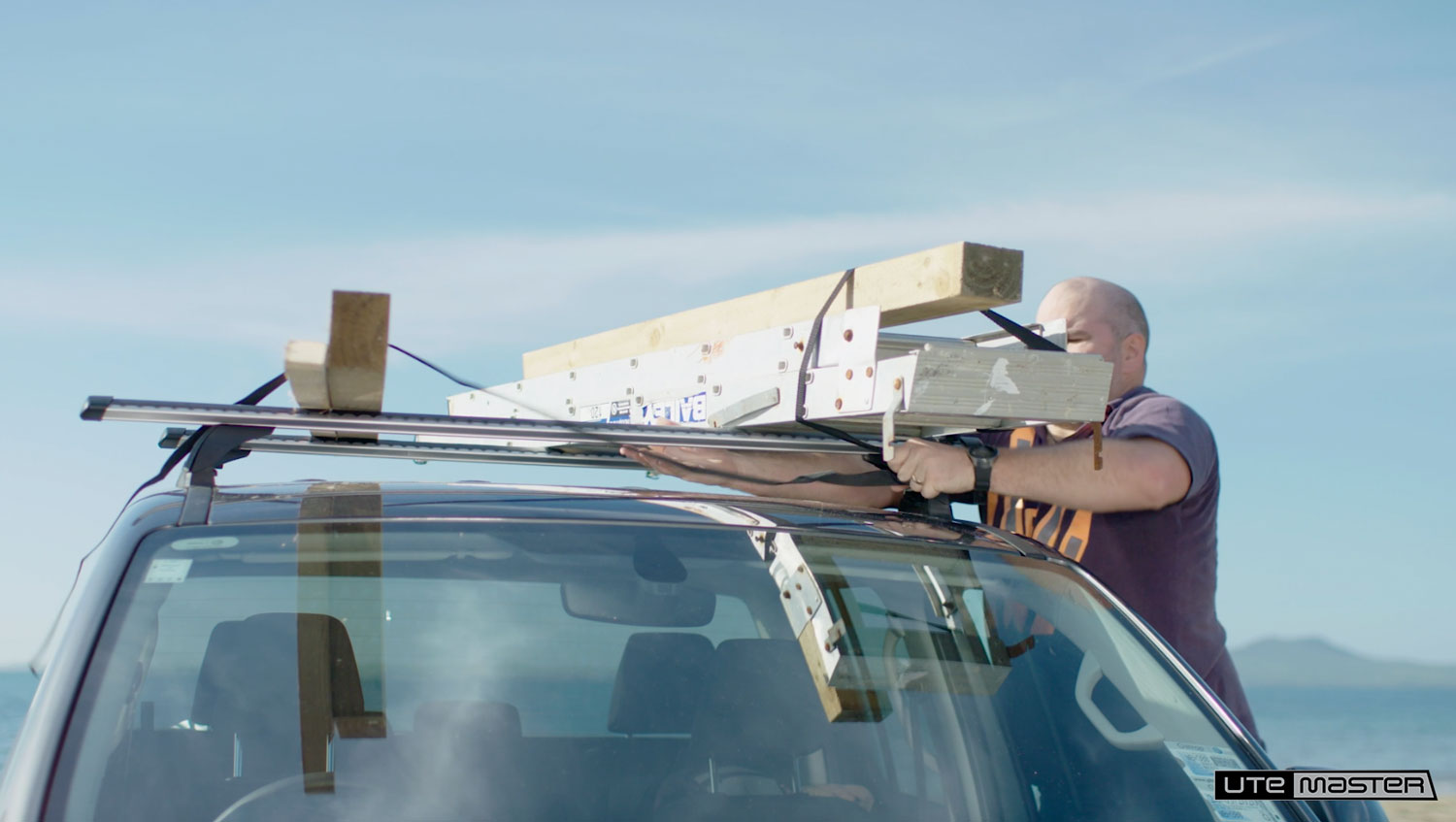 Experience hassle-free loading:
The world's first lowerable roof rack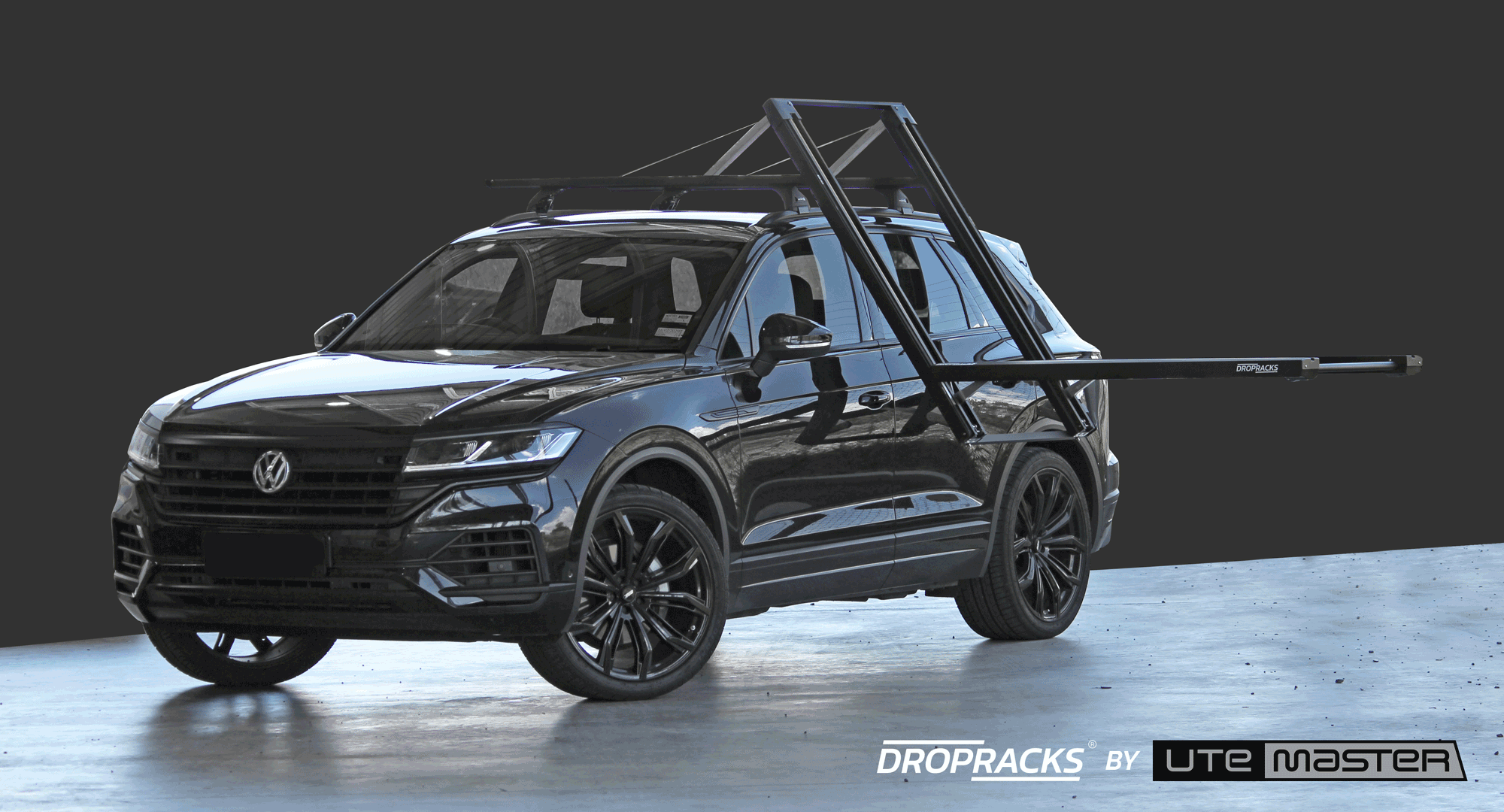 How does it wind down?
A stand-alone elevating roof rack system lowers the gear down from the roof of your vehicle to waist height. Featuring an integrated lifting assistance system, providing a smooth loading and unloading experience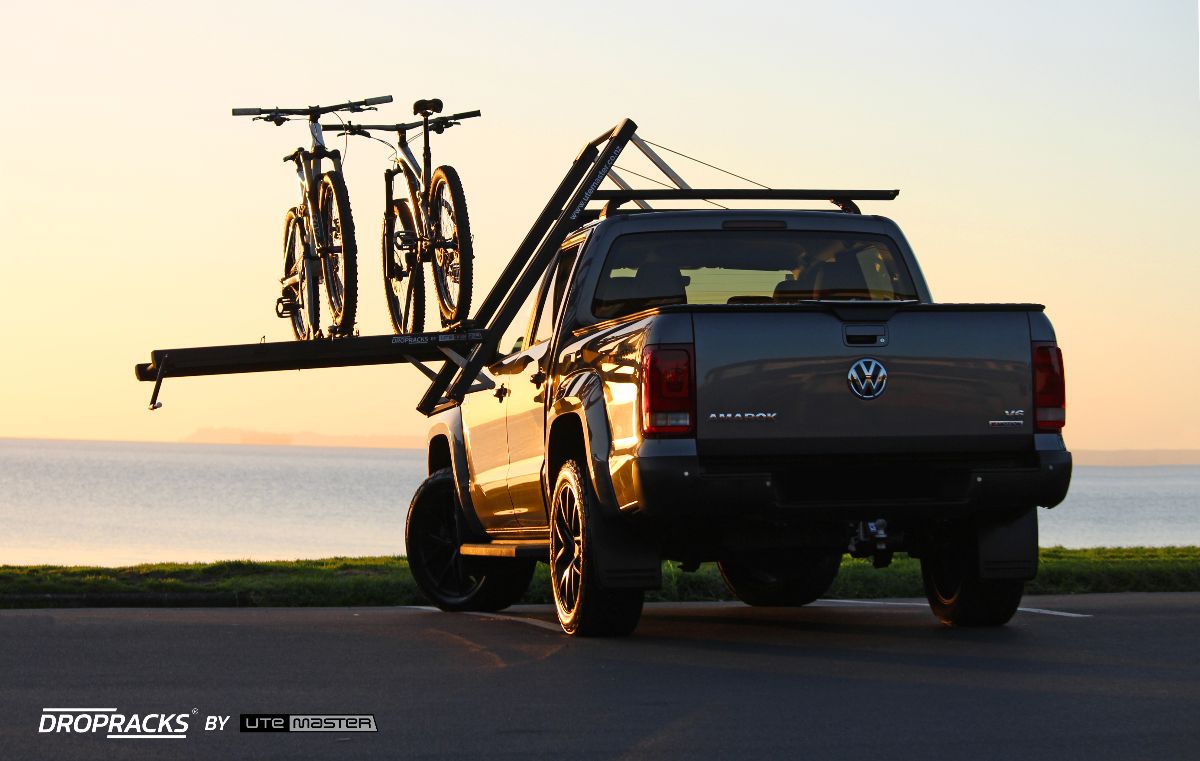 Dropracks XL
Recommended for Utility vehicles, and large SUVs.
Specifications:
| | |
| --- | --- |
| Width: | 160cm |
| Effective load width: | 150cm |
| Distance between T-tracks: | 85cm |
| Load Rating: | 80kg |
| Dropracks Weight: | 32kg |
Dropracks Sport
Recommended for smaller cars.
Specifications:
| | |
| --- | --- |
| Width: | 140cm |
| Effective load width: | 130cm |
| Distance between T-tracks: | 85cm |
| Load Rating: | 80kg |
| Dropracks Weight: | 29kg |
Dropracks for work
Improve efficiency
Easy access to load securing points, making it fast to secure your gear. Compatible with tool-specific accessories such as ladder stops, which will make it easy and fast to secure your ladder. Risk Reduction No need to climb on the car to reach the height of the load. Avoid scratching the car. Loads can easily be checked to ensure they are secured properly.
Health & Safety
No lifting of heavy objects above head-level. Reduced risk of falling when stretching to secure load. Improve employees' work ergonomics.
Sleek & refined appearance
Looking at a Dropracks from afar you wouldn't know there was all this function-packed behind the sleek powder-coated black aluminium frame. Dropracks are designed to blend in with your vehicle.

How does it fit to the vehicle?
Because of the Dropracks design, there is no need for crossbars, a vehicle-specific foot pack will allow you to mount the Dropracks directly to the roof of your vehicle.
Instructions can be download by clicking the link below