Isuzu D-Max
Destroyer Sports Bar
Are you passionate about creating the ultimate truck?
Utemaster Destroyer series takes aggressive styling to a new level! Here at Utemaster we've worked hard to redefine the traditional ute bar styling. From beautifully beveled edges to jaw dropping laser cutouts, the Destroyer series matches the inspiring styling lines of today's Ute, offering the ultimate enhancement for your Truck. Using the latest design and manufacturing technology, coupled with Utemaster's dedication to being the best at enhancing your vehicle, you can be sure of quality and durability to last the distance with this fantastic New Zealand made product.
Bold and Beefy, the Destroyer Sports Bar adds a statement to your tray. The subtle bevels that flow back from the cab create a conforming appearance to a Bar that otherwise bucks traditional Sports Bar Styling. This bar is not simply a styling bar bent from tube, this is sleek yet confronting, humble yet dignified, minimalist yet not lacking detail - The Destroyer Sports Bar is a statement that flows. It'll catch your eye regardless.
Specifications:
Model Specific, tailored to suit your ute.

Three different configurations are available.

Laser cut and CNC folded in NZ for extreme precision and automotive quality finish.

Durable 2.5mm aluminium construction for weight saving and strength.

Heavy Duty Black Powdercoated finish.

Can be stand-alone or supplied with the Utemaster Load-Lid. (Please note if used without a lid, they will need mounting brackets 60004-06)
Add a Cab Guard
All models come with the option of a cab guard as listed below:
Bolt-in cab guard to suit Isuzu D-Max 2012+ Destroyer sports bars, Destroyer cutout.
Part#60003-03-CG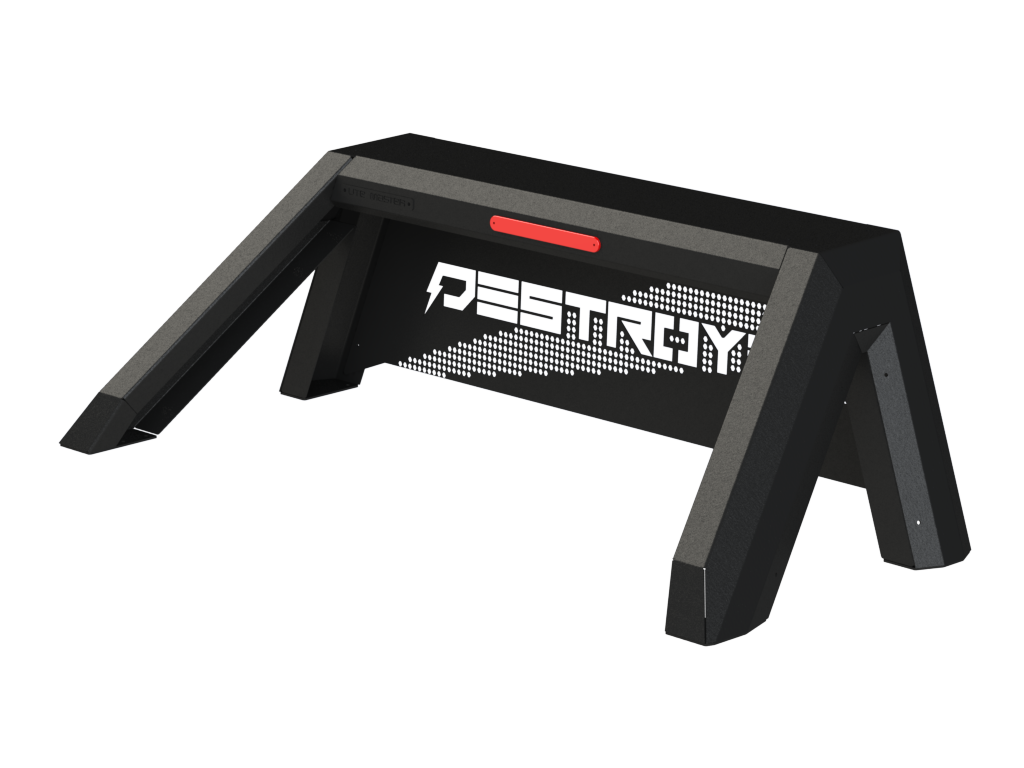 Unleashed
Destroyer Unleashed sports bars to suit Isuzu D-Max 2012+ powdercoated heavy duty black. Includes Destroyer infills with backing plates.
Part#60003-03-UNL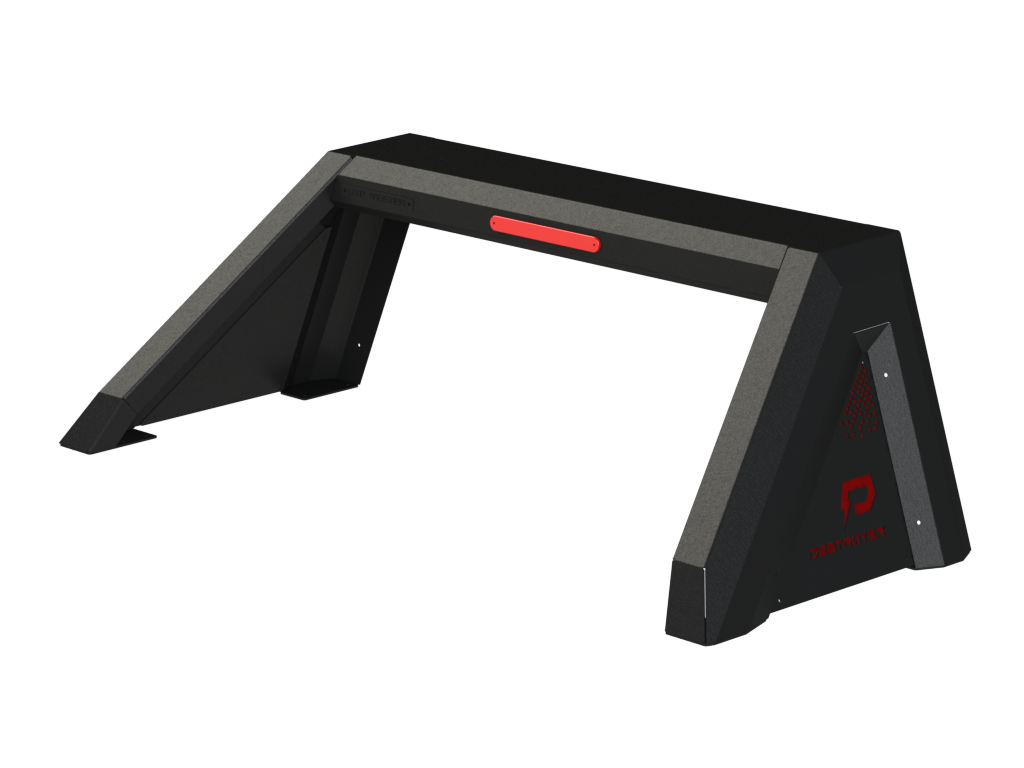 Limited
Destroyer Limited sports bars to suit Isuzu D-Max 2012+ powdercoated heavy duty black. Includes Destroyer infills without backing plates.
Part# 60003-03-LTD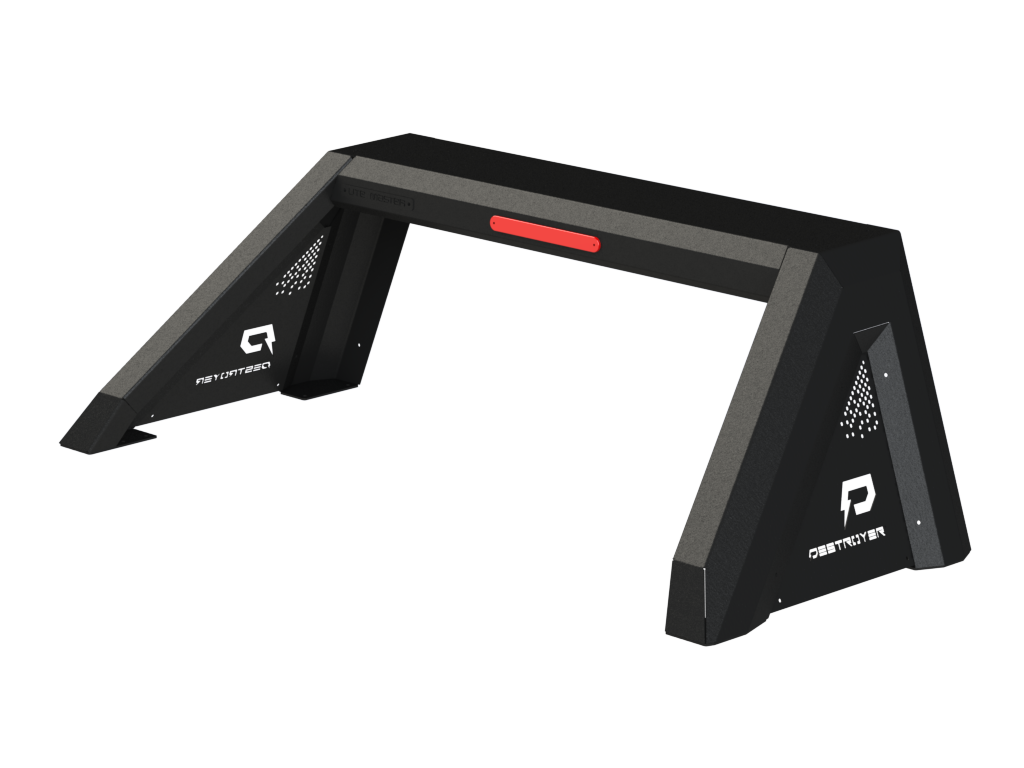 Standard
Destroyer Standard Sports Bars to suit Isuzu D-Max 2012+ powdercoated heavy duty black. Standard profile, does not include Destroyer infills.
Part# 60003-03-STD