Courier Van Fitout
How can NZ Couriers and Online delivery Co's make more deliveries, faster?
NZ is experiencing a surge in courier deliveries due to online shopping being on the rise and it's expected to continue into the future. This is putting a strain on our existing courier and "last mile" networks. We have come up with a solution to increase the capacity of Courier and delivery vehicles, without the need to invest in more delivery vehicles.
Autosafe by Utemaster Courier Van shelving system is suited to Courier Delivery vehicles because it is adjustable, which helps you be more organised, carry a higher yield and in return deliver more items faster.
Key Features for our Courier Van Fitout Include:
Easily configured to get a high yield per consignment. Helps you to accommodate a blend of small envelopes, parcels and large boxes.

Lightweight and durable – minimal impact on fuel economy. In fact, fewer trips = less fuel.

Shelves can be stowed away when not required to accommodate for large loads such as TV's, Fridges and pallets.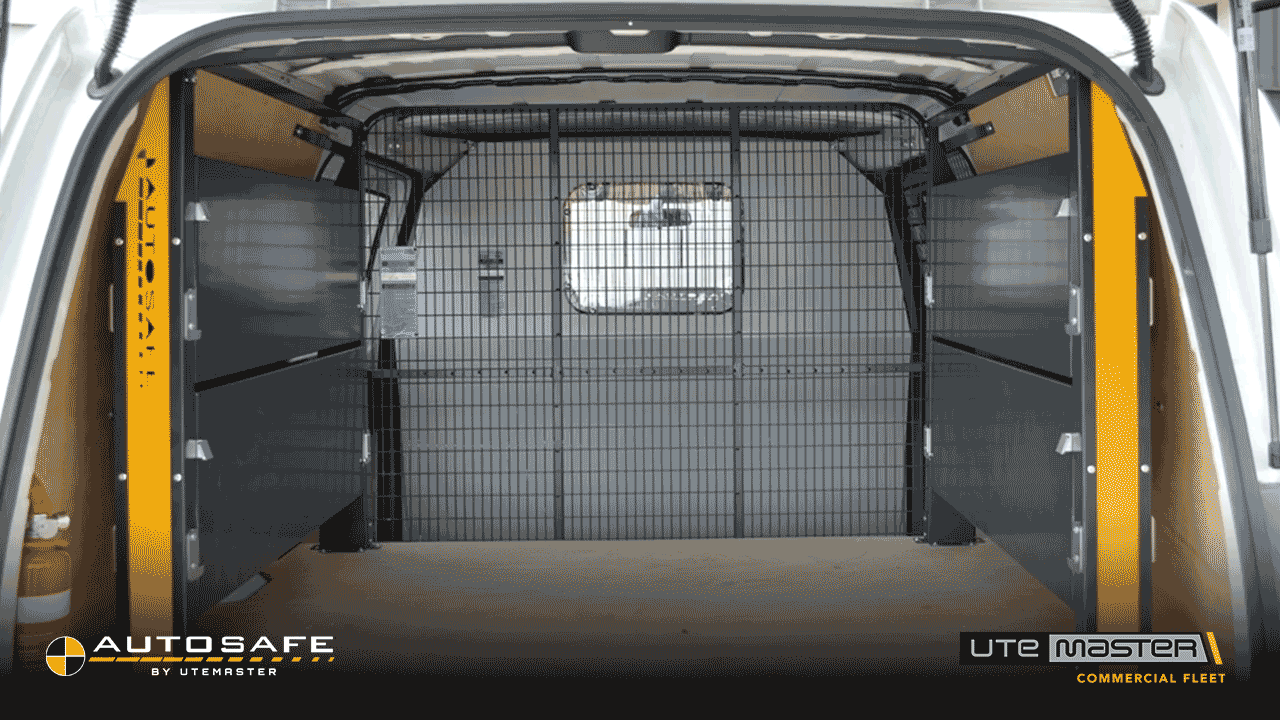 Watch this video to see how it works:
Autosafe Cube by Utemaster
A Cube is an object that is modular and functional, you can make many things out of a cube, they stack easy etc. Our new shelving is just that, shelving spacing, shelving heights, shelving angles, accessory mounts etc. can all be changed with a single turn of an Allen key.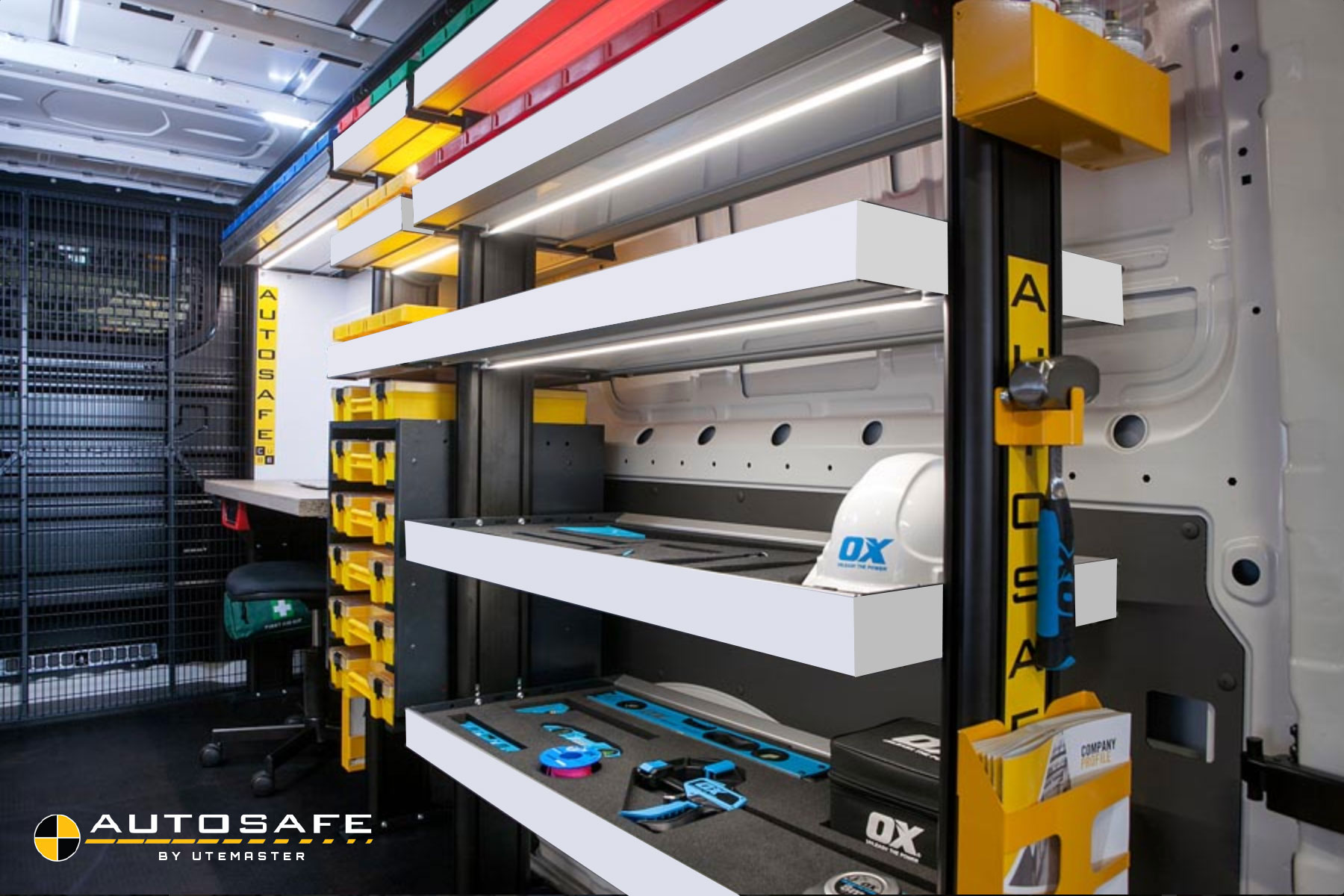 Van Cargo Barriers
Designed to give you maximum rear cargo space while affording the driver the protection they need for whatever cargo they may be carrying.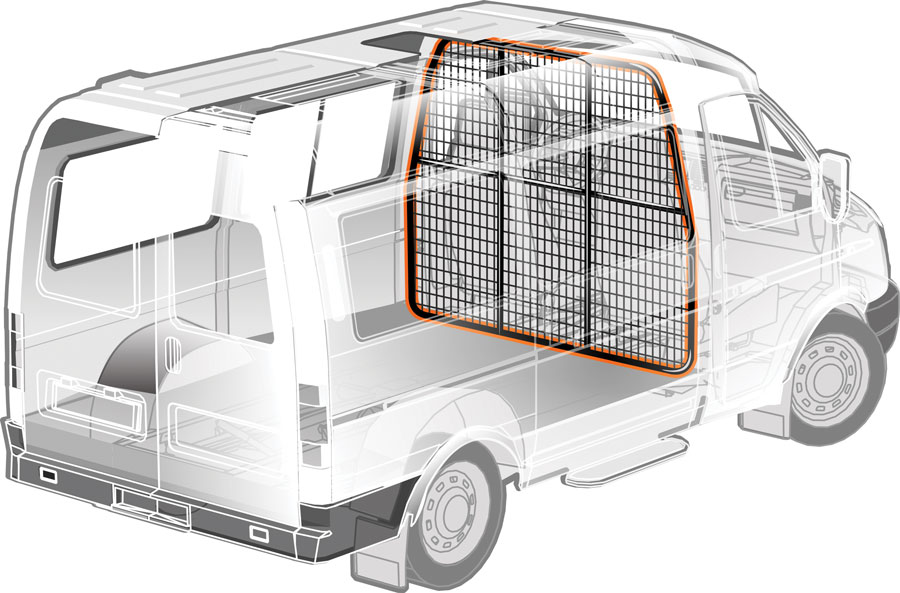 Van Drawer Solutions
Durable to withstand the harshest environments and backed by our 4-year warranty, these Drawer Units will provide many years of trouble-free operation.