Autosafe by Utemaster
Autosafe by Utemaster is a complete range of modular Van, SUV and Ute shelving and drawers systems which come with a tried and tested track record of proven quality having been proved in the commercial fleet market for nearly 50 years.
Utemaster has a highly competent and efficient end-to-end fleet fitout service, and the addition of the Autosafe range has positioned us as a complete solutions provider for New Zealand Fleets.
Ensure your fleet is using compliant and tested products
Quality is first and foremost in all Autosafe products – All components are made in New Zealand or Australia so you can be assured that no corners are being cut.
Modular Versatile System
The Autosafe Shelving/Drawer System is the most versatile solution on the market - built on the highly adjustable 'Cube' system this framework allows you to configure your vehicle exactly how you want it. We all know needs can change one month to the next, and this system allows you to adjust it to suit.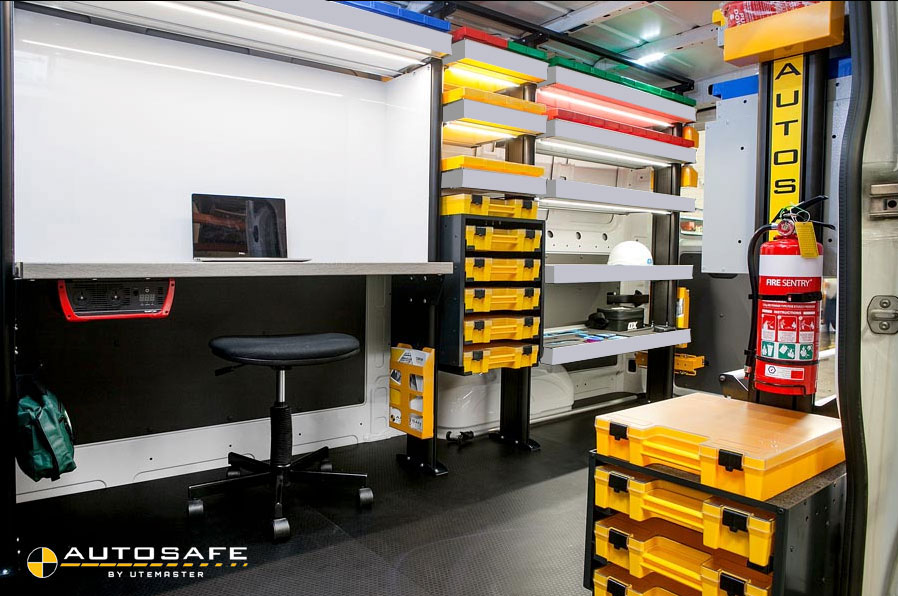 Fast & Proficient Turnaround Times
Waiting too long for your fitout causes frustration, lost revenue, delays critical projects, reduces staff morale, increases the cost of ownership (as the vehicle sits idle) and ultimately slows down strategic objectives.
Our in house capabilities allow us to quickly turn around builds at a high standard, so you can get your fleet out on the road as soon as possible.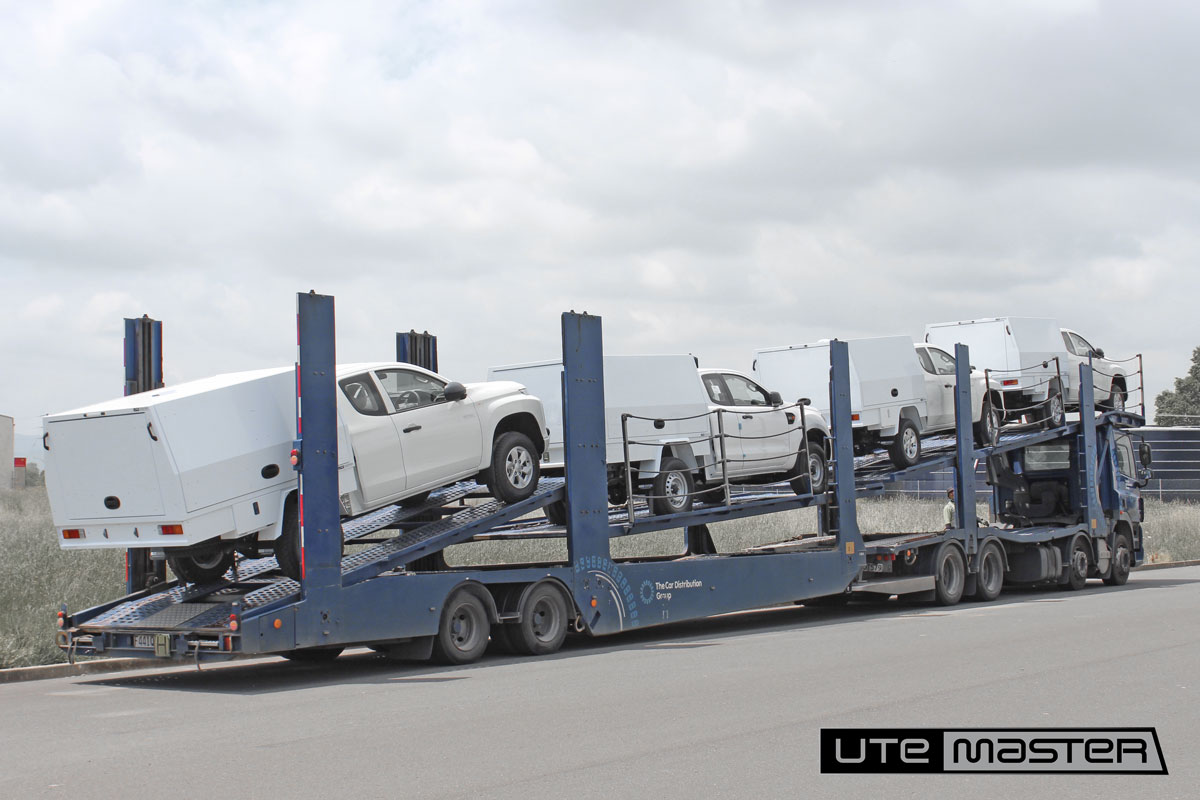 Autosafe Cube by Utemaster
A Cube is an object that is modular and functional, you can make many things out of a cube, they stack easy etc. Our new shelving is just that, shelving spacing, shelving heights, shelving angles, accessory mounts etc. can all be changed with a single turn of an Allen key.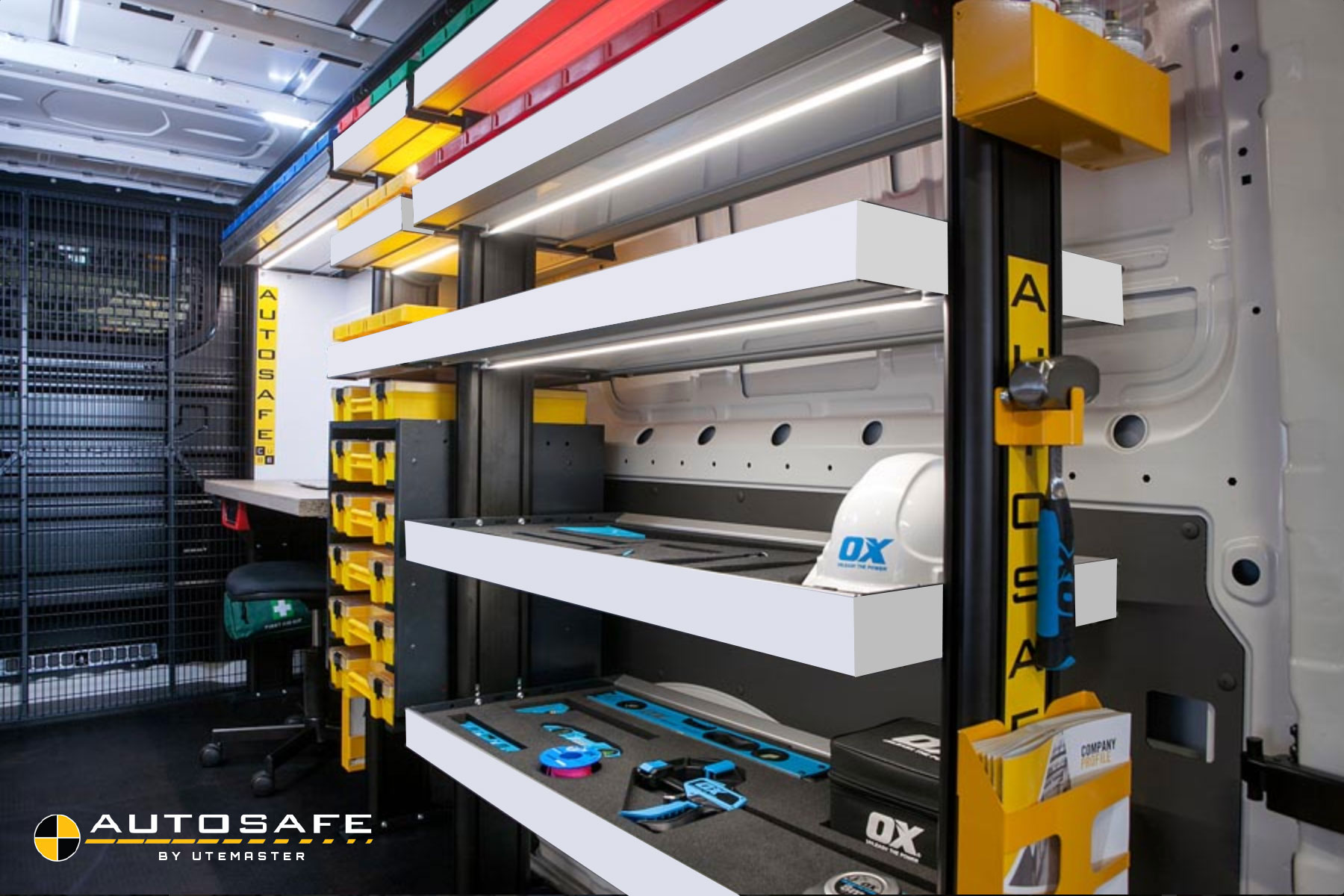 Van Cargo Barriers
Designed to give you maximum rear cargo space while affording the driver the protection they need for whatever cargo they may be carrying.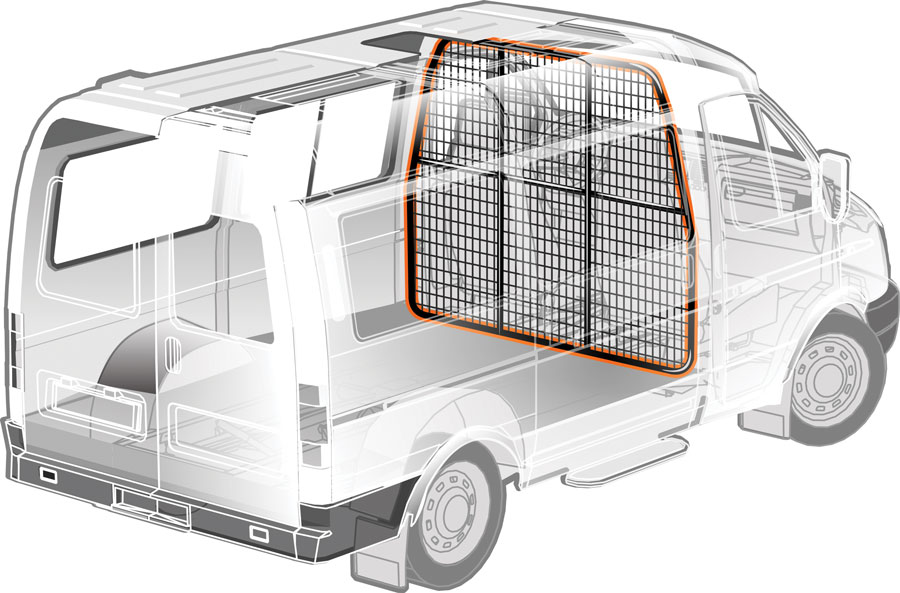 Internal Van Lining Kits
CNC cut, internal lining kits for vans offer protection from everyday wear-and-tear that depreciates the resale value of the vehicle. Most Vans available on the market now are not usually equipped with adequate internal side wall lining leaving the outside bodywork exposed to the risk of damage from shifting loads.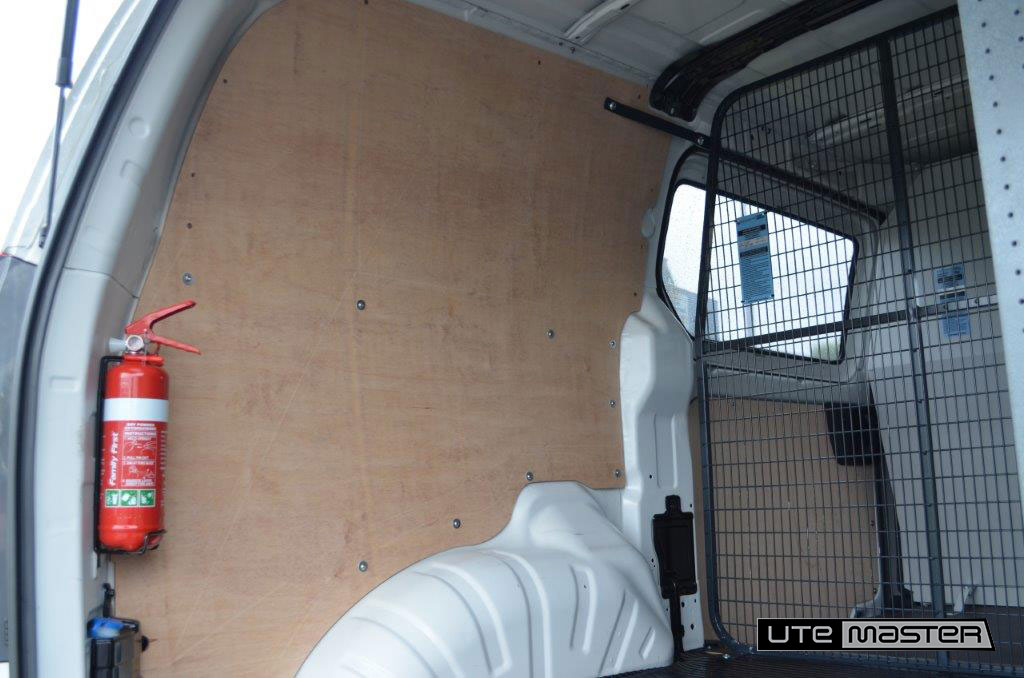 Van Drawer Solutions
Durable to withstand the harshest environments and backed by our 4-year warranty, these Drawer Units will provide many years of trouble-free operation.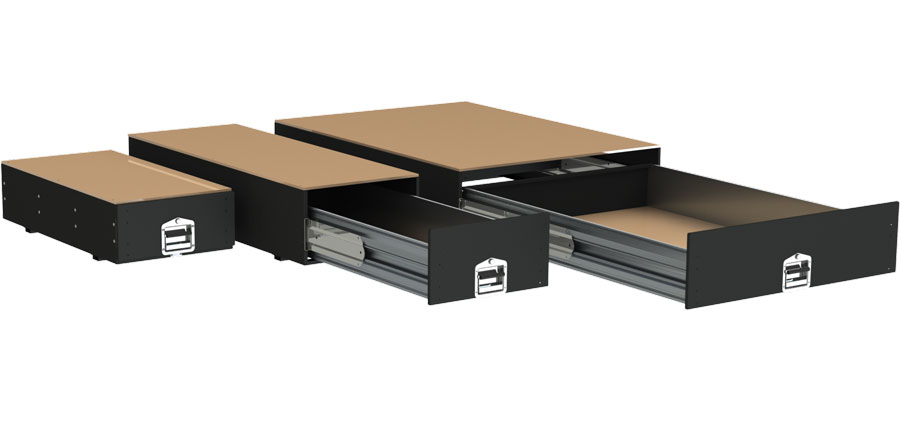 Maximise Occupant Safety
As the name suggests, 'Autosafe' products are designed to maximise occupant safety. All products are run through a 4 stage test process to ensure that each product passes the highest standard for driver safety and comply with the strict requirements of the standard AS/NZS 4034.1:2008.
Click the link below to read this amazing story of a life saved by an Autosafe barrier!