Ute Toolboxes
We have a range of high-quality, secure, heavy-duty Ute Toolboxes to suit your Ute Storage requirements. Available in a range of sizes and finishes, you can purchase Toolboxes in a pair or on their own ex-stock.
Gullwing Toolboxes are manufactured from high-grade aluminium and powder coated for a durable finish. We can also colour match them to suit the look of your vehicle. They are compatible with our full range of Toolbox accessories including shelving, drawers, lighting and anything in our standard Commercial Ute Accessories.
Featuring Utemaster's Slam Locking Handle which makes it faster and easier to access your gear.
Suited to mobile mechanics, service technicians, builders and much more. Manufactured in New Zealand and backed by a 3-year warranty.
(Part# 30873 pictured right)
Features Include:
Waterproof With Full Door Seal

Secure Locking

Modular Design

Fast Delivery Timeframe

Delivered Nationwide
If you are interested in a full Flat Deck & Toolbox fit-out head to this link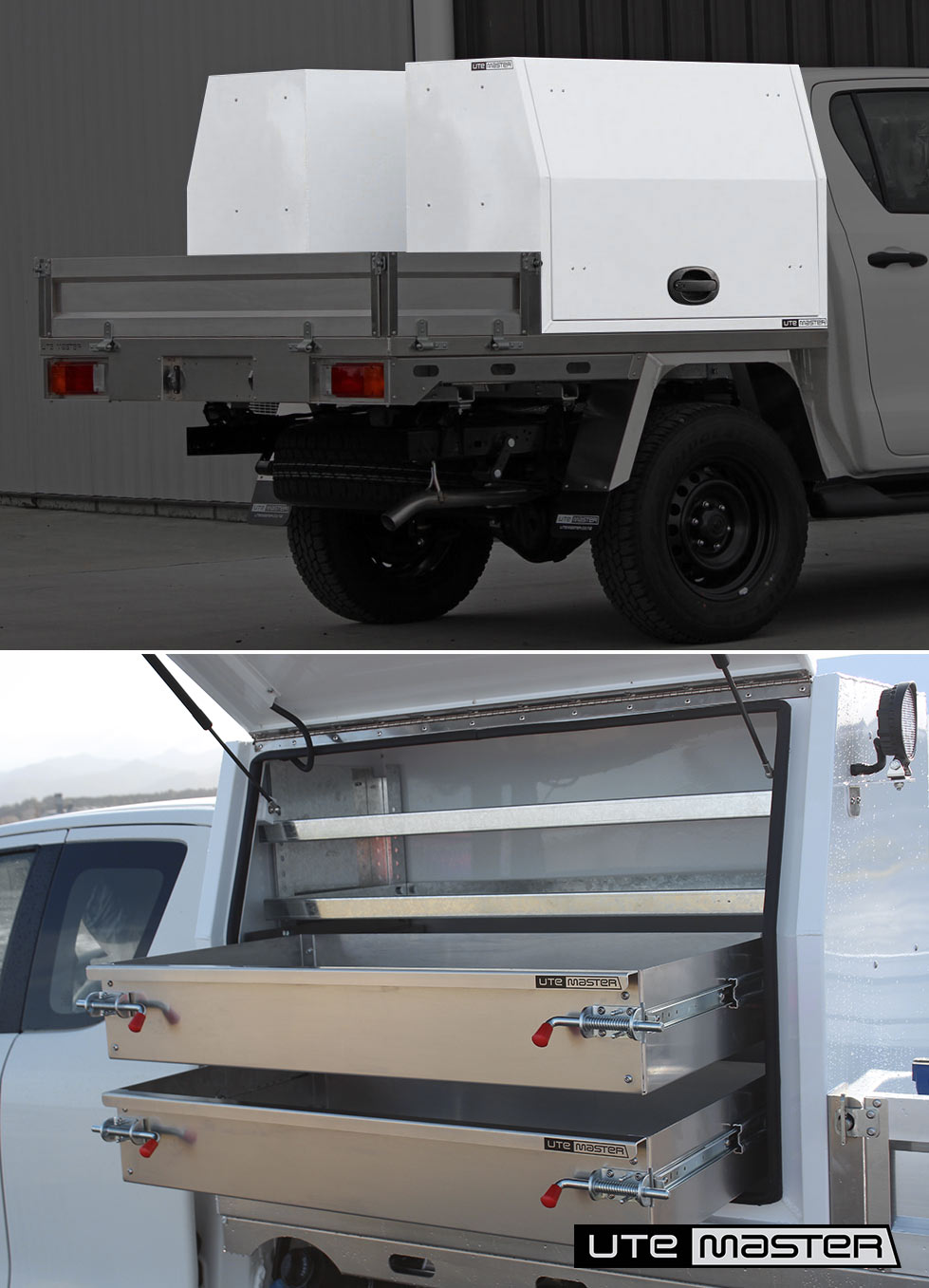 Individual Ute Toolbox: SAHX-1200
Aluminium Ute Toolbox
1200mm wide x 850mm high x 650mm deep.
Powder-coated white.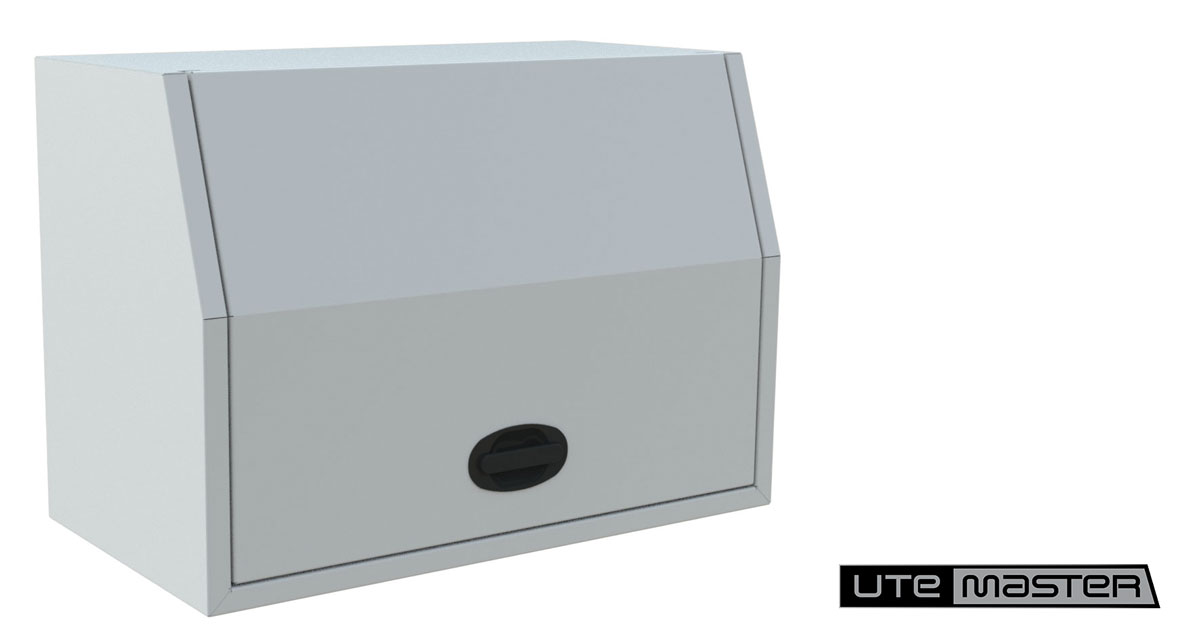 Individual Ute Toolbox: SAHX-1430
Aluminium Ute Toolbox
1430mm wide x 850mm high x 650mm deep.
Powder-coated white.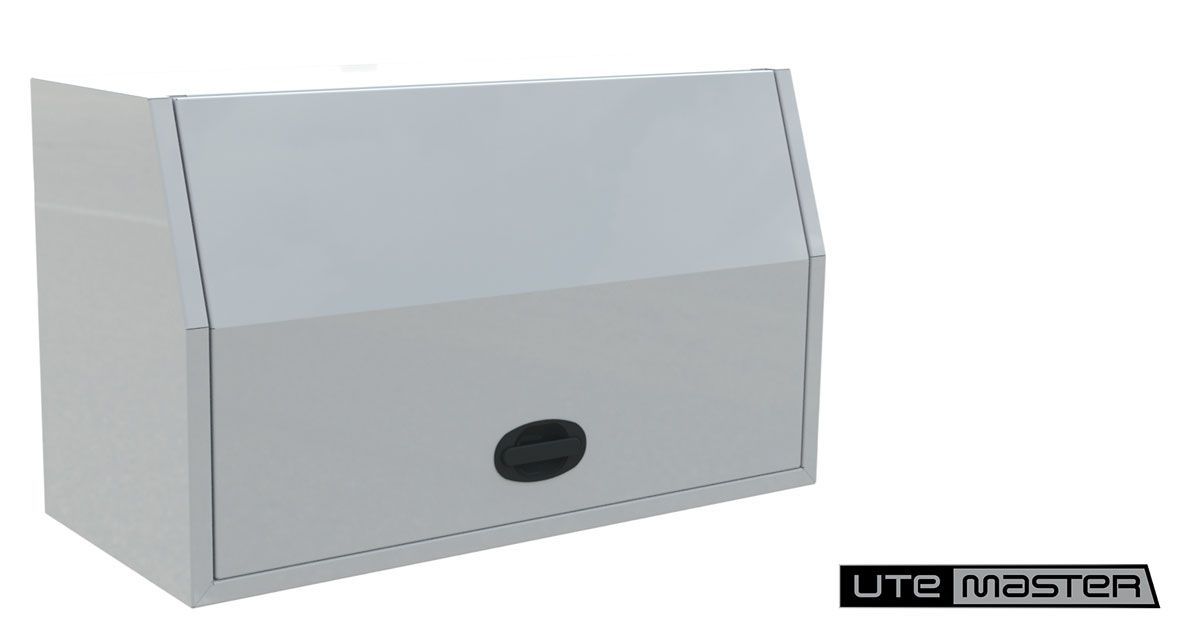 Toolbox Internal Drawers
These are constructed from Aluminium and each drawer has ball-bearing runners capable of carrying up to 90kgs per drawer.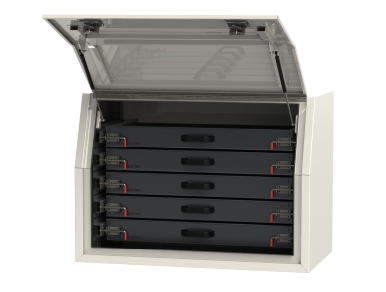 Underbody Toolboxes
Keep your Deck or Service Body area clutter-free with the addition of Underbody Toolboxes.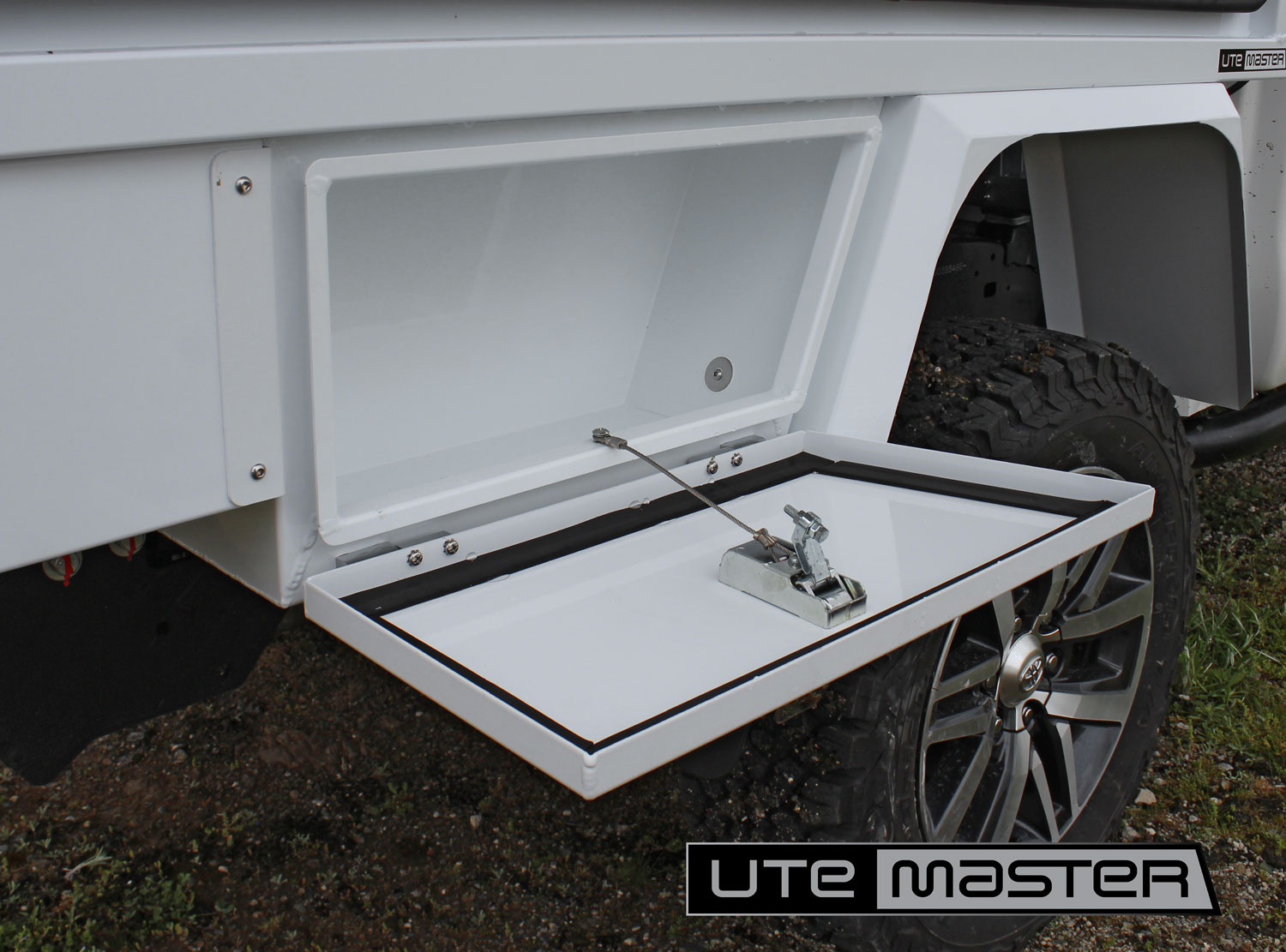 Get a quote for Ute Toolboxes
To get a quote for high-quality Ute Toolboxes contact our sales team for pricing and further information: