Slide Out Drawer
Service Body Accessories
Aluminium Under Tray Drawer to suit Service Body
The Utemaster under body drawer makes excellent use of the space underneath your Ute Service body.
Fully weatherproof and secure with a lockable T-Latch.
Utilizes our unique two-way ball bearing runner system for ease of use every time!
Internal Dimensions: 1545mmlong x 680mmwide x 130mm high.
External Dimensions: 1652mmlong x 750mmwide x 173mmhigh.
Load-Rating: 200kg
Weight: 51kg
Part#40717-SB
Central locking module
(to suit the under deck drawer)
Part#40037-SB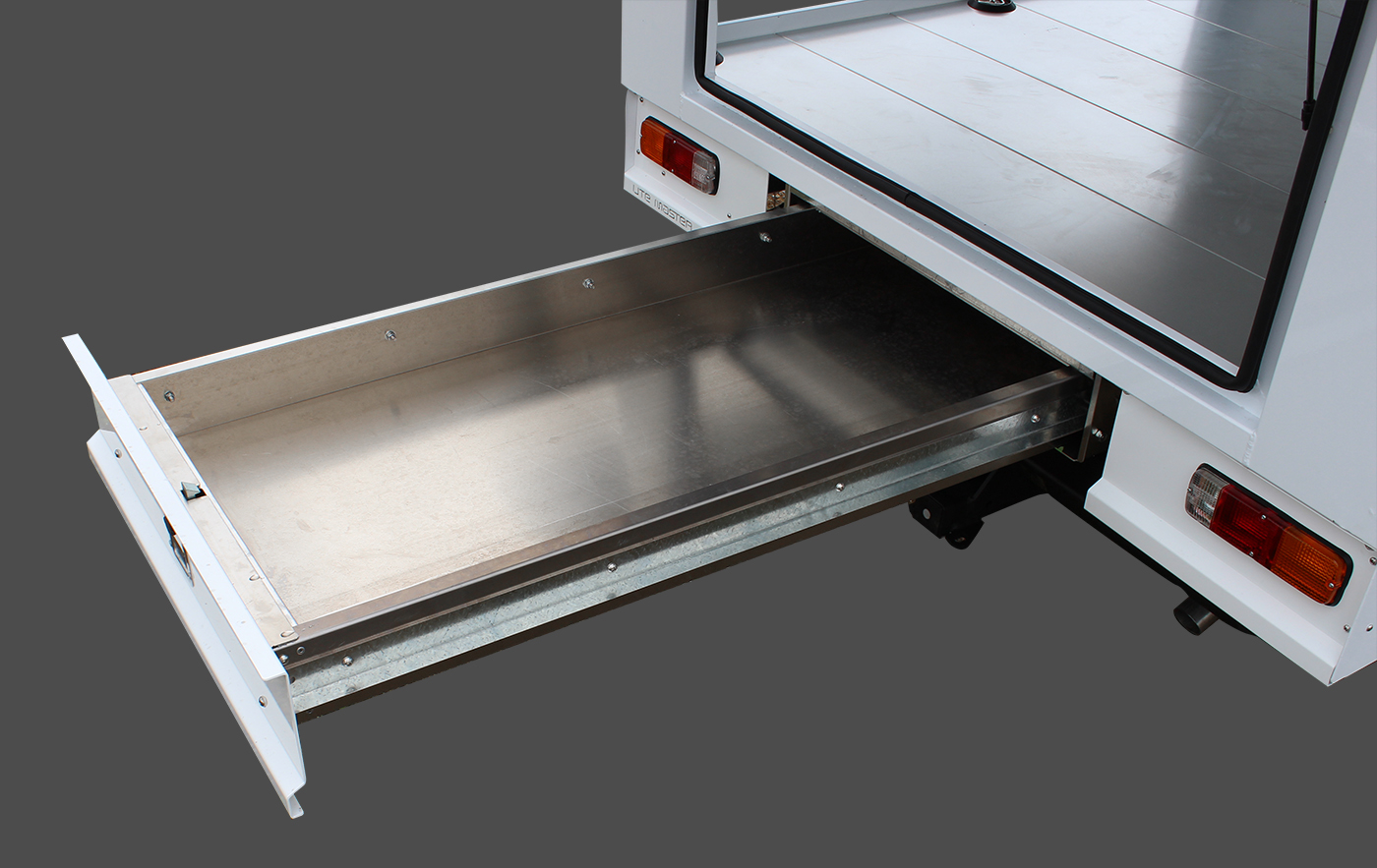 Roof Rack Spacers
If you are getting an Underbody Drawer Unit and Cab Roof Racks you will need to add Part#HD-FK9. This is for a spacer that raises the height of the bar on the cab so that it matches the Service Body Racks.