Under Body Toolboxes
Keep your Deck or Service Body area clutter-free with the addition of Underbody Toolboxes. These are great for keeping gear such as tie-down straps organised and prevent them from rolling around in the back of your ute.
Available in 800mm Long or 600mm Long to suit Left or Right Hand Side.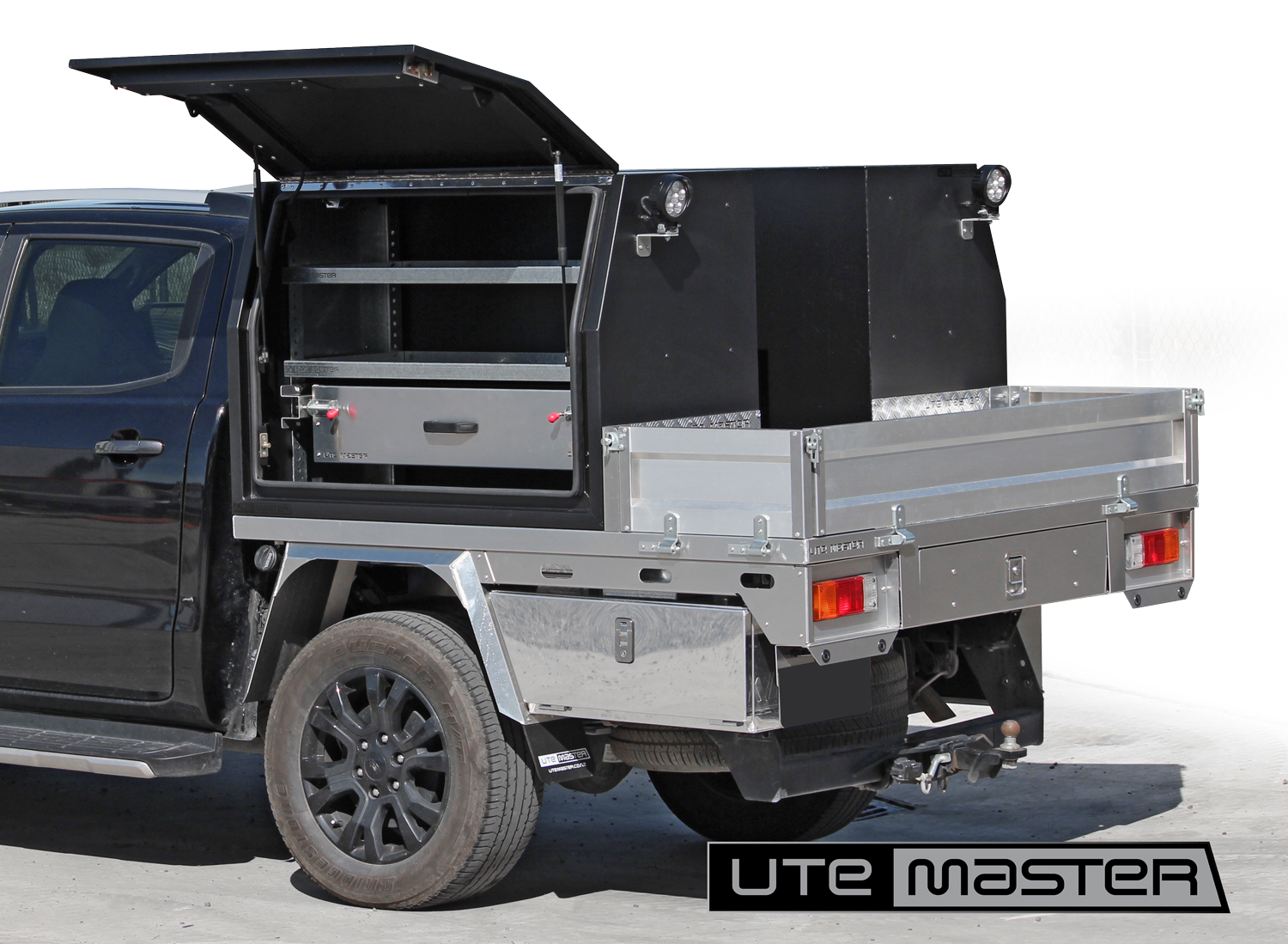 Features Include:
Heavy Duty Construction

Secure Locking

Full Weather Seal

Matches the look of the Service Body or Toolbox Fitout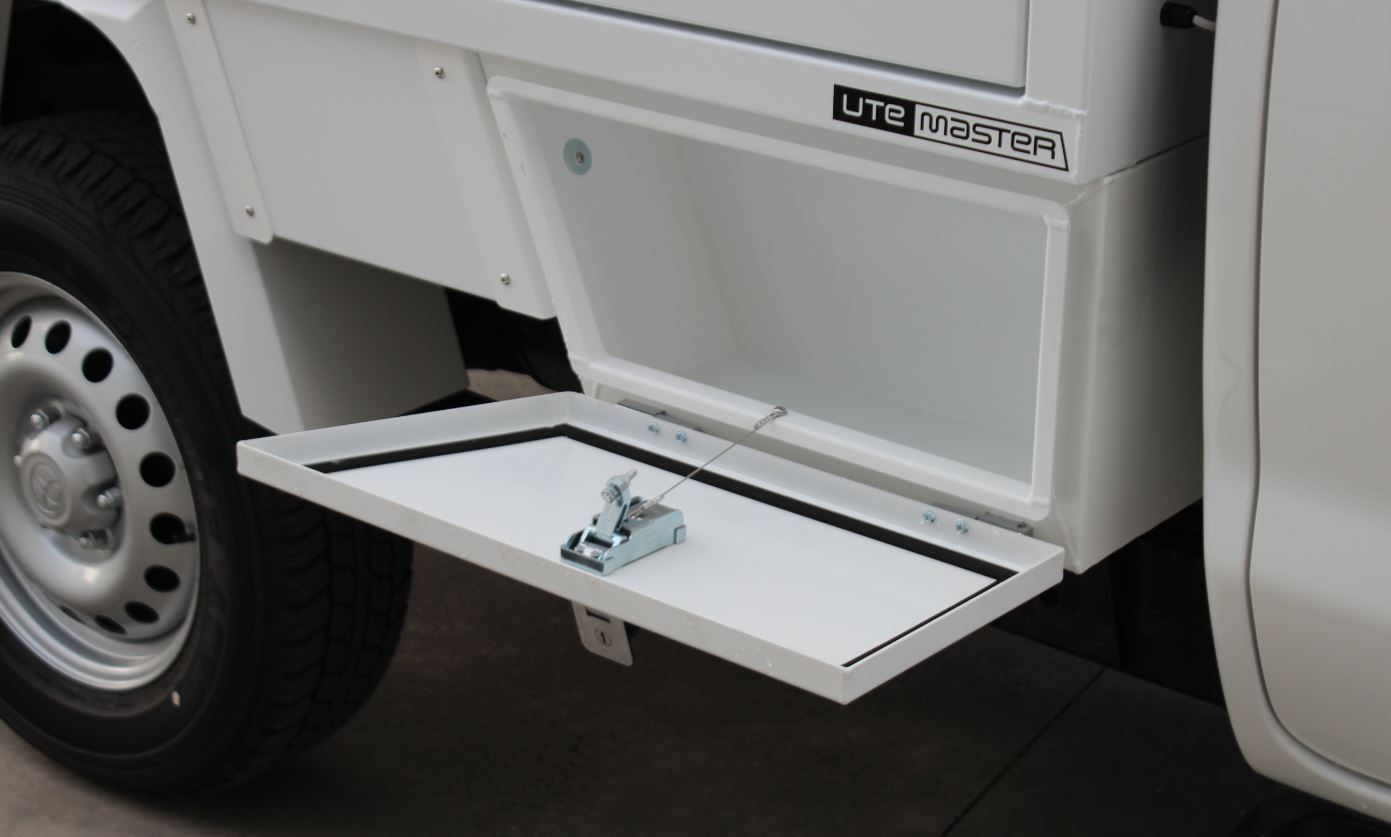 To suit Service Body
White

Plain Aluminium

Part#UT600RP-SB (600mm Long to suit RHS)

Part#UT600LP-SB (600mm Long to suit LHS)

Part#UT800RP-SB (800mm Long to suit RHS)

Part#UT800LP-SB (800mm Long to suit LHS)

Part#UT600R-SB (600mm Long to suit RHS)

Part#UT600L-SB (600mm Long to suit LHS)

Part#UT800R-SB (800mm Long to suit RHS)

Part#UT800L-SB (800mm Long to suit LHS)
To suit Flat Deck
White

Plain Aluminium

Part#UT600RP-FD (600mm Long to suit RHS)

Part#UT600LP-FD (600mm Long to suit LHS)

Part#UT800RP-FD (800mm Long to suit RHS)

Part#UT800LP-FD (800mm Long to suit LHS)

Part#UT600R-FD (600mm Long to suit RHS)

Part#UT600L-FD (600mm Long to suit LHS)

Part#UT800R-FD (800mm Long to suit RHS)

Part#UT800L-FD (800mm Long to suit LHS)