INTERNAL SHELVING
To suit the Utemaster Service Body
Service Body Internal Shelving
Part# 30809-AL (Left)/30809-AR (Right)

1500mm wide x 510mm deep (Shelves are 370mm deep). Adjustable shelf height

Part# 30812-AL/30812-AR

1200mm wide x 510mm deep (Shelves are 370mm deep). Adjustable Shelf height

Part# 30809-BL/30809-BR

1500mm wide x 510mm deep (Shelves are 370mm deep). Adjustable shelf height

Part# 30812-BL/30812-BR

1200mm wide x 510mm deep (Shelves are 370mm deep). Adjustable Shelf height

Part# 30809-CL/30809-CR

1500mm wide x 510mm deep (Shelves are 370mm deep). Adjustable shelf height

Part# 30812-CL/30812-CR

1200mm wide x 510mm deep (Shelves are 370mm deep) Adjustable shelf height
Optional Accessory: Adjustable Internal Shelving
Deciding on a position for your shelving unit is difficult! By fixing the position of your shelving you limit the ability to make future changes to your setup.
A T-Track mounted to the bottom of the floor gives you the freedom to move your shelving unit forward or back so you can adjust it to suit your working style.
| | |
| --- | --- |
| Part#30852-A | |
| Part#30852-CR | |
| Part#30852-CL | |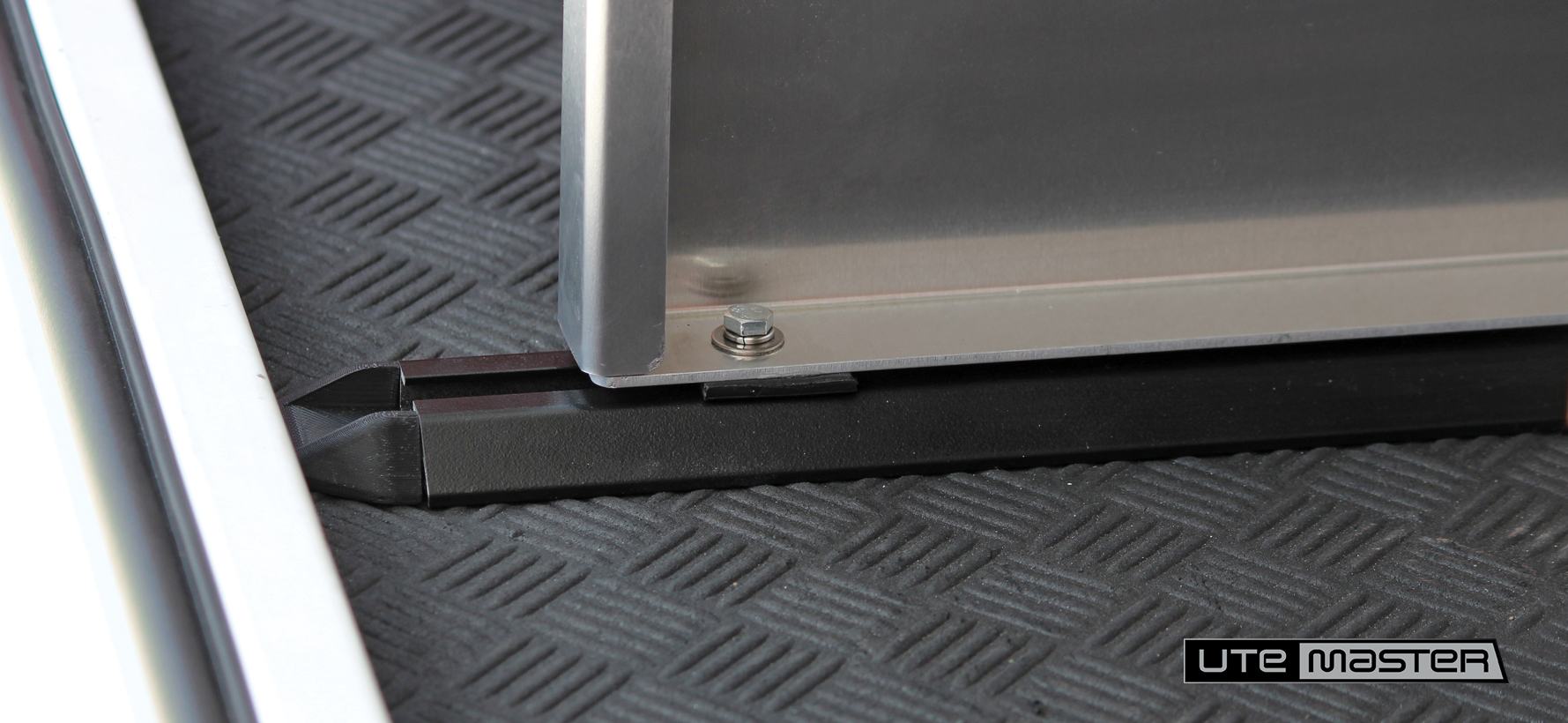 Floor Mounted Shelving
It is also possible to mount the shelving & drawers unit so that it is facing outwards from the rear door.
For more information visit: https://www.utemaster.co.nz/our-products/service-body/accessories/floor-mounted-shelving/