Service Body Trailer | Custom Box Body Trailer Made by Utemaster
Posted on 05 September 2018 by Utemaster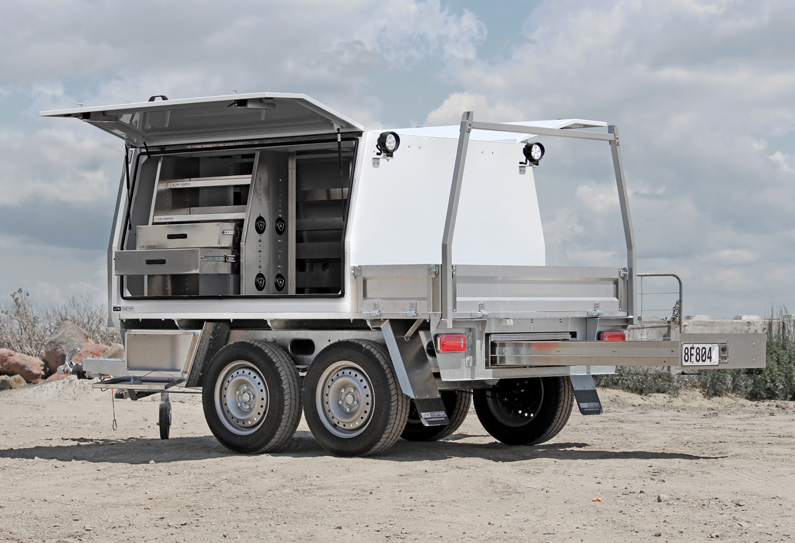 Vehicle Limitations and payload capacity often hampers an operations team from getting onsite jobs done on time and in budget.
The Utemaster Service Body Trailer allows you to take all your gear on site. With up to 50% more capacity than a traditional canopy setup on a ute.
The low weight, high payload capacity Service Body Trailer is capable of carrying up to 2000kgs worth of gear.
To prove it, we removed the body and loaded it with 2000kgs of water and took it up the valley to prove it could handle different conditions:
Whether you are a Tradesperson, Contracting Organisation, Forestry Worker or Power Company - the Service Body Trailer is built to carry a massive amount of gear to your job site, meaning you can always have the right tool for the job. Some even refer to it as the 'ultimate tradie trailer."
Designed and built by Utemaster, the Service Body Trailer is available with either a full length Service Body, or a Deck and Service Body combination.
The 2400x1800mm trailer size gives you 4.32m2 of floor space.
Add a full Service Body and get nearly 4m3 of storage area allowing you to get Single Cab like storage space on any vehicle that has a towbar.
There is also the advantage of not having your ute tied to the worksite, a quick trip out to the supermarket or into the city would be a lot easier if your ute didn't have tools and other gear rolling around in the back.
Service Body Trailer Features:
Automatic Reversing Sensor prevents you from having to flip a lockout latch.

Coupling Rated to 2700kg – so you can take all your gear onsite.

Braked on both axles so you can stop quickly in any conditions.

Rubber Torsion Suspension System for a smooth ride off-road.

Easy to manoeuvre around parking lots or tight spaces.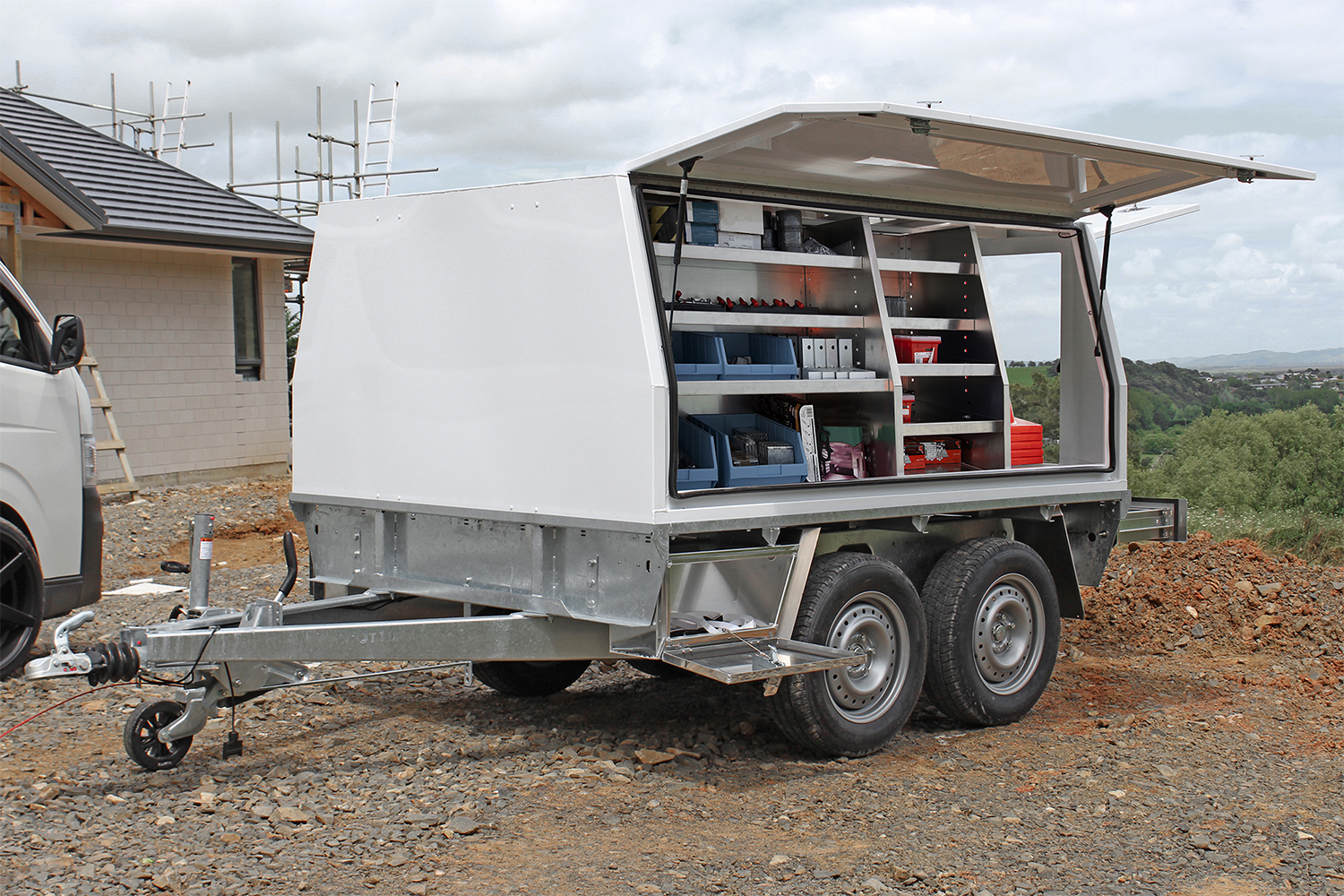 For more information visit: Service Body Trailer