Amazing story of a life saved by an Autosafe barrier
Posted on 24 April 2020 by Utemaster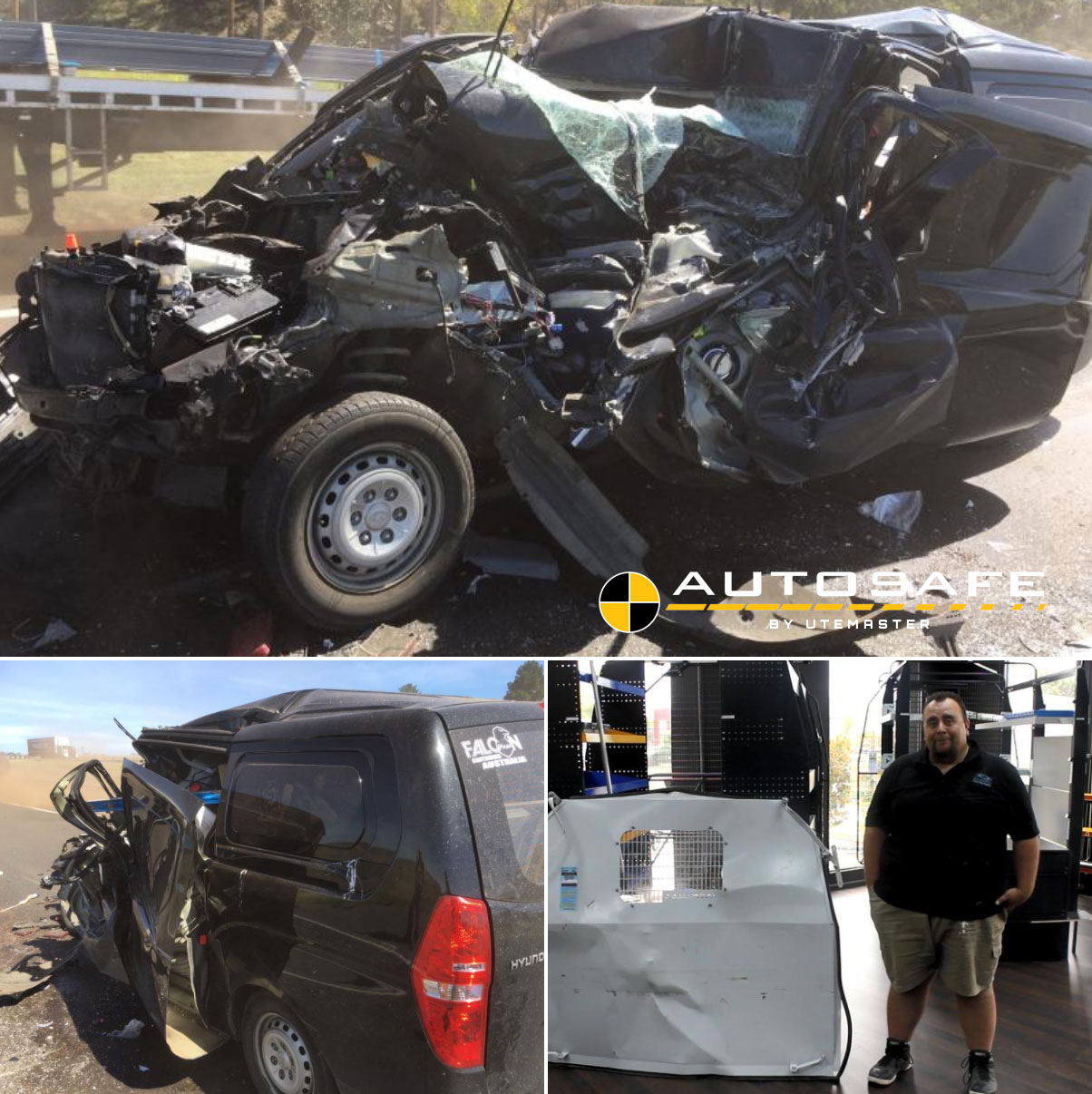 Jason went to overtake a flat-bed truck on the highway and whilst overtaking, a car towing a boat came on the wrong side of the road, to avoid this Jason quickly pulled behind the truck, the truck then locked its brakes to avoid the car towing the boat.
Jason went up the back of this truck at 100km/h!
In the back of his Hyundai iLoad Jason had over 500kg of pool salts, as well as hydrochloric acids and tools.
In a collision like this, there is no doubt that materials in the back of a van like this would have turned deadly! The Autosafe partition not only stopped these objects flying into Jason but if you look at the images closely you will see it also maintained the structure of the roof of the van.
Needless to say Jason came in just a few days later to order another Autosafe Anti-Vapor Partition as Jason said it is an essential item for any van.
Only put the best products in your fleet for preservation of life!