HOLDEN COLORADO
DESTROYER NUDGE BAR
Holden Colorado Destroyer Nudge Bar
Nudge Bar to suit Holden Colorado LS, LT, LTZ, 2016+ Part #70603-01
Wiring Loom extension for front sensors Part #70603-03 (may need repainting to match black bar)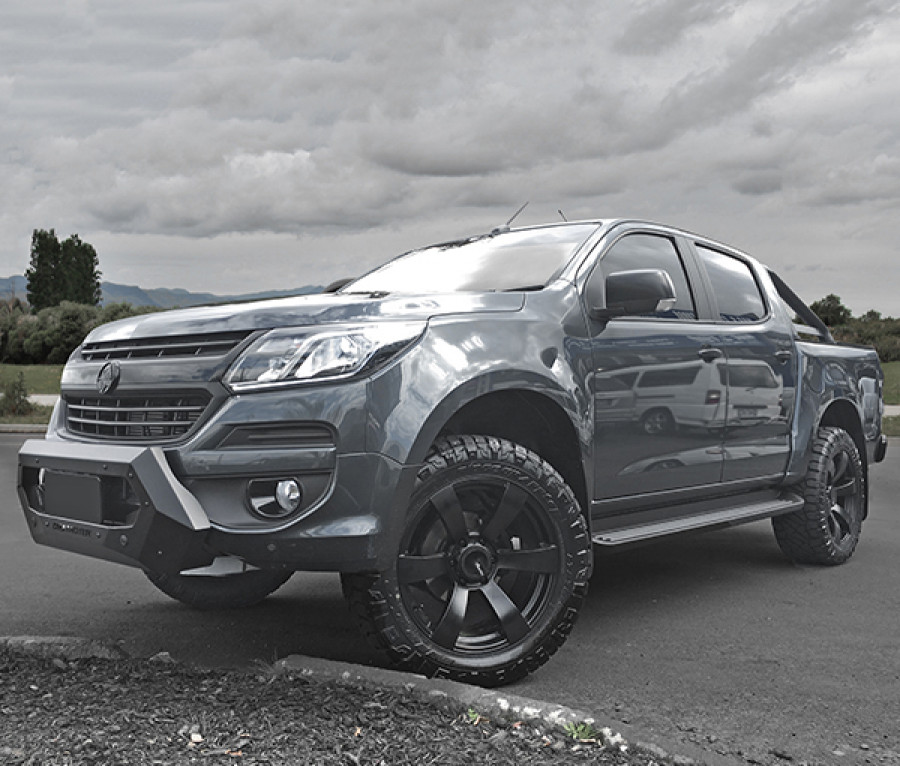 Are you passionate about creating the ultimate truck?
Utemaster Destroyer series takes aggressive styling to a new level! Here at Utemaster we've worked hard to redefine the traditional ute bar styling. From beautiful beveled edges to jaw dropping laser cutouts, the Destroyer series matches the inspiring styling lines of today's Ute, offering the ultimate enhancement for your Truck. Using the latest design and manufacturing technology, coupled with Utemaster's dedication to being the best at enhancing your vehicle, you can be sure of quality and durability to last the distance with this fantastic New Zealand made product.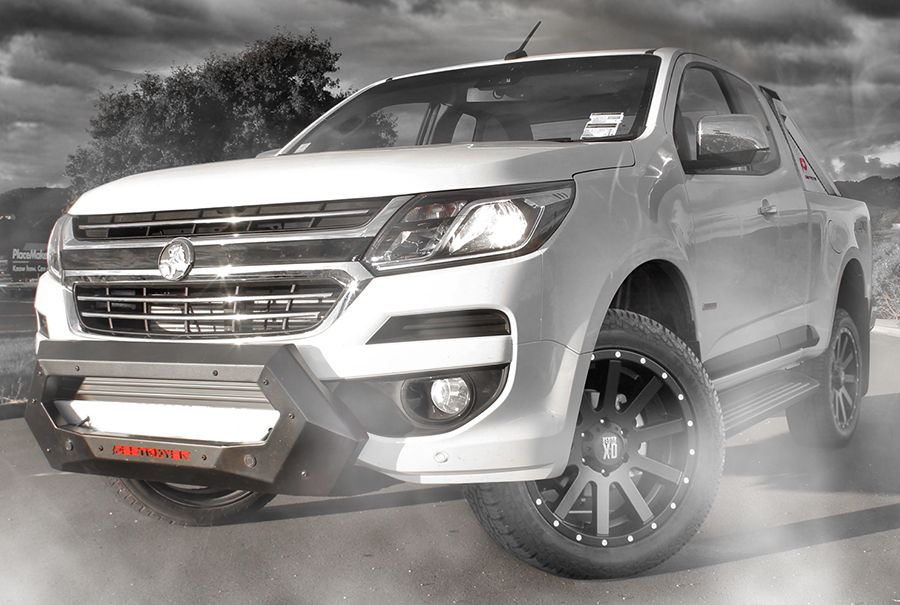 Impressive from every angle
The Destroyer Nudge Bar takes the front of your Colorado to a new level. From the aggressive angles that match the grille, to the killer bevels, to the staunch action-ready poise, this Nudge Bar makes every other Colorado on the road look lethargic. Turn your ride into one of confidence as everyone stops to stare as you pull into the parking lot - The Destroyer Series is a whole new generation of Premium Ute accessories that makes your ute look the best, regardless of what your mates have got.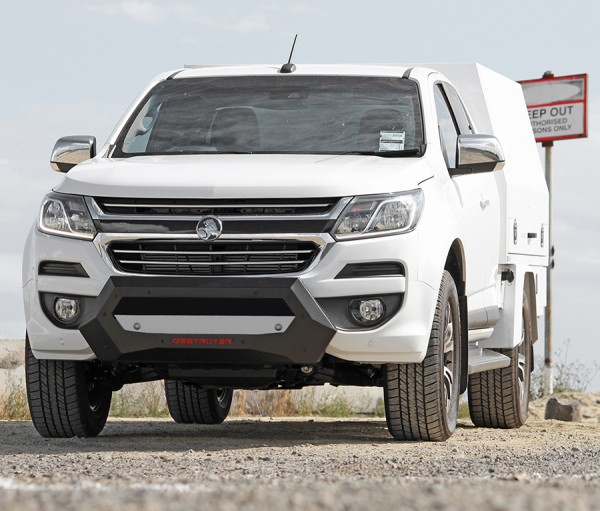 Construction
Constructed from sturdy, pressed Aluminium, The Destroyer Nudge Bar brings a hybrid of aesthetically appealing design and frontal protection, combined with the added benefit of being airbag compliant. The unique sensor kit means that you can re-utilise the factory parking sensors without interfering with the sonar signal. The Destroyer Nudge Bar provides a great platform for mounting LED driving lights to improve night-time vision. All this functionality is because Impressive style does not have to compromise practicality.