LOAD-LID™
Accessories
See for yourself why the Load-Lid has been named the worlds most customisable hard lid.
The strongest way to secure your loads, the lashing rings are available in sets of six or four.
Part#LLLR-6 (for 6) 150kg rating
Part#LLLR-4 (for 4) 100kg rating
Please note: On a Standard Load-Lid the Lashing Rings will be spaced apart approximately 1100mm.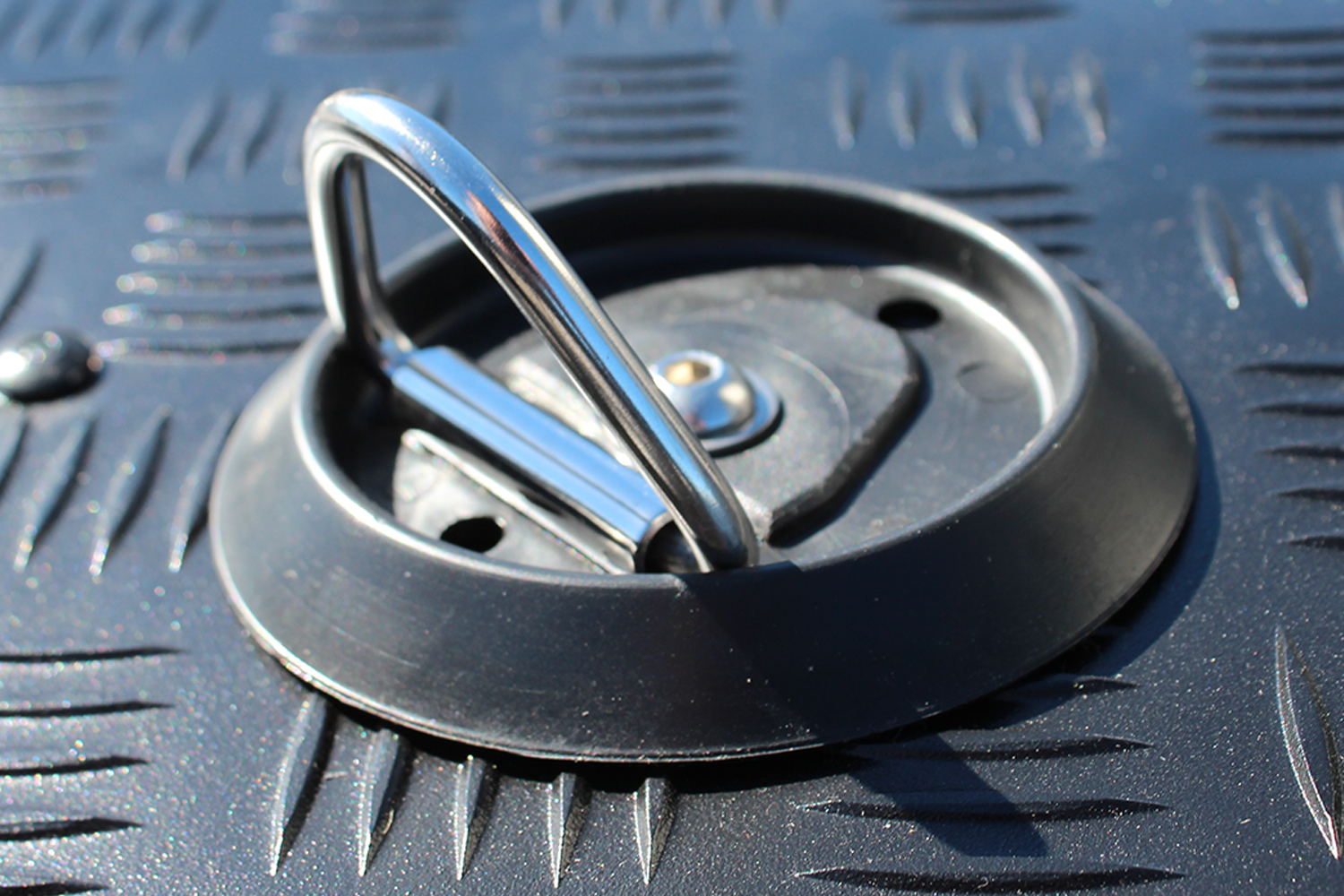 If you want to carry bikes, ladders or anything that stands tall on the back of your ute, a set of side rails are for you.
Restrain up to 70Kg. These come standard in Black will add to the look of your already exciting ute build.
Part#SR1550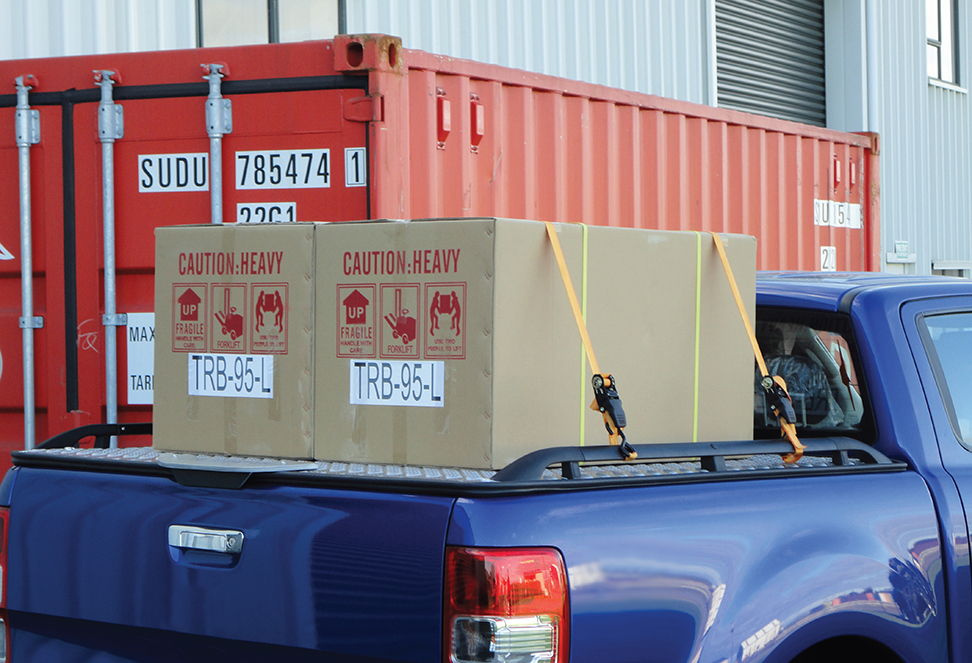 If you are carrying bikes, ski carriers or other equipment on your Load-Lid you may want to consider upgrading the Gas Stays.
The 800 Newton Gas Stays will add another level of functionality to your Load-Lid by making it easier to lift up your lid with gear on top.
Part#305L800N
Discover the loading height advantage.
Defeat the struggle of lifting heavy items onto the roof of your vehicle.
Something you would experience with a typical roof rack system which is high and hard to access.
Part#LLCB
Reduce vehicle drag by keeping your items down low.
Having gear on top of the vehicle roof can increase drag and negatively influence fuel economy.
The wellside area sits within a streamlined part of the vehicle and has a less effect on the drag of the vehicle. If you are carrying an item such as a large box, it won't slow you down.
Carry Heavy Loads.
Carry up to 70kg with a pair of Cross Bars. Easily secure your load with a set of tie downs.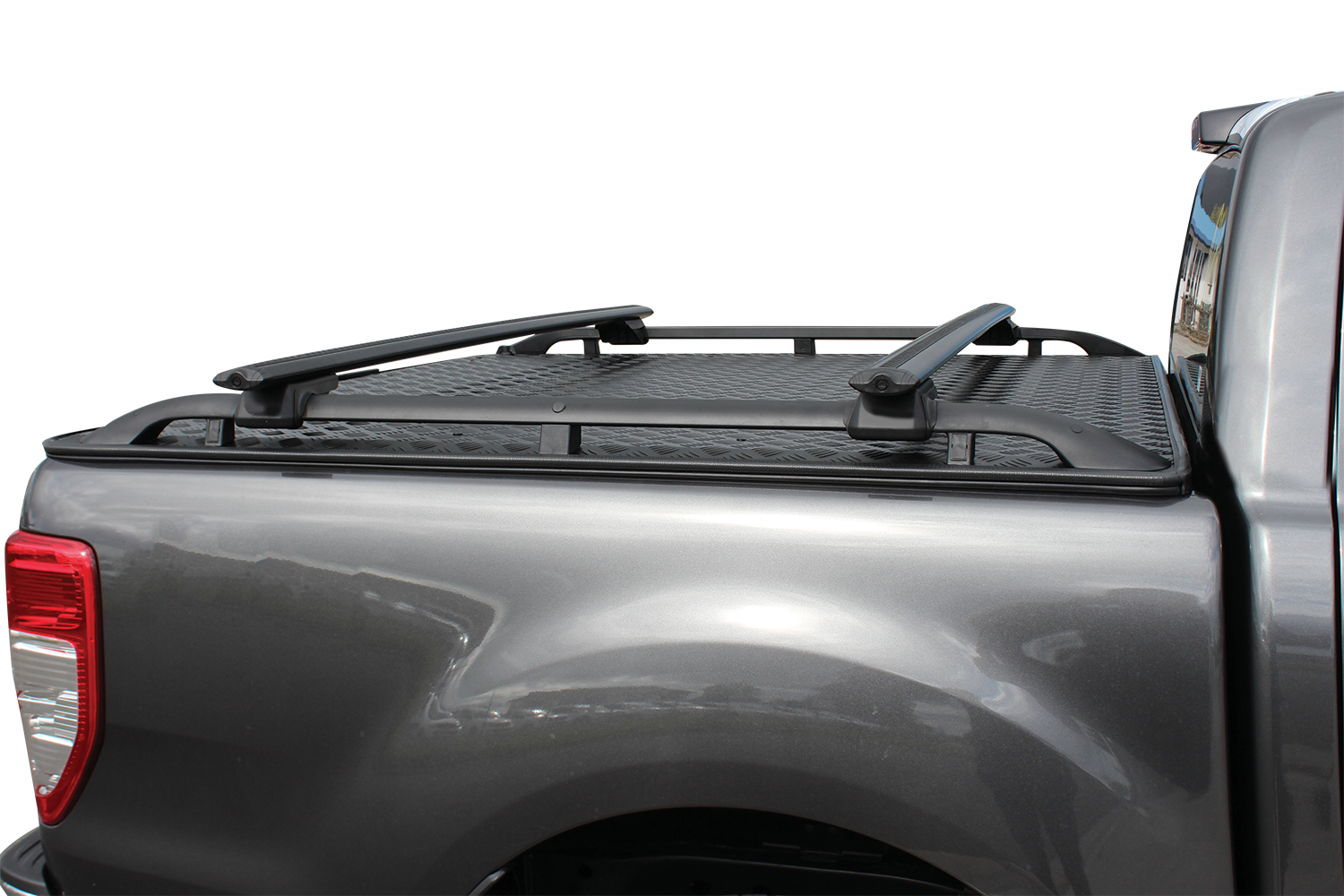 Need a way to carry ladders or long objects on your ute?
The Rear Ladder Rack is an easy to install, detachable solution.
Part#LL-LR
Features Include:
- Adjustable height to match cab
- Heavy duty 80mm tube
- Easy to attach
- Detachable Bolts
Available in Oasis Black - Add Part#LLPDRCT-BAR-OB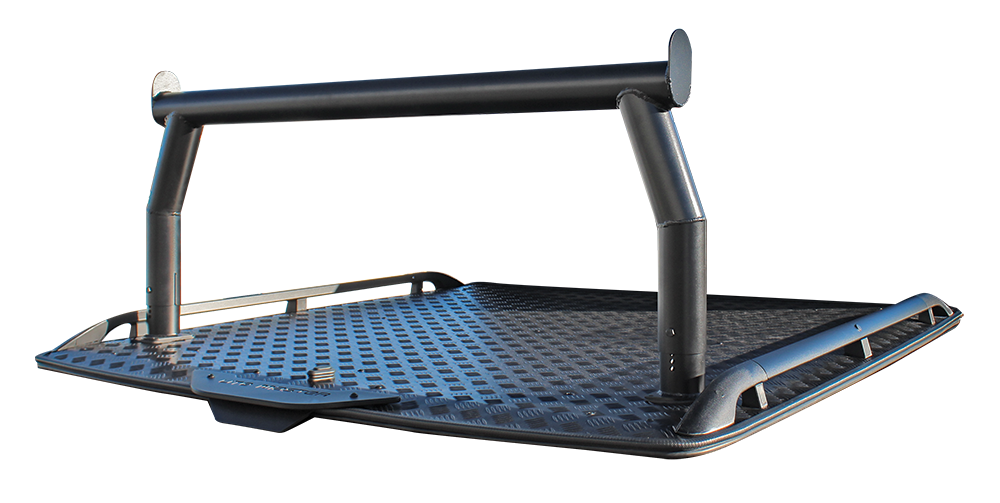 Utemaster cycle transportation systems for the Load-lid open up a whole new world of opportunities for your adventures! Now you can transport your gear safe and dry in the tray and your bicycles on top with ease!
Load-lid bike mounting systems come in two options, either Frame or fork mounted.
(both options allow you to transport up to four cycles)
Frame Mount Bike Carriers
The bike rack system involves the use of two Cross Bars mounted to the Side Sails. By using the Bike Carrier System, you are not required to remove your front wheel. The carrier cradles your wheels and clamps onto the frame to keep the bike steady. The cross bars can also be easily removed from the side rails for use when you need to use it as a workhorse.
Part#LLBR (Cross Bars not included)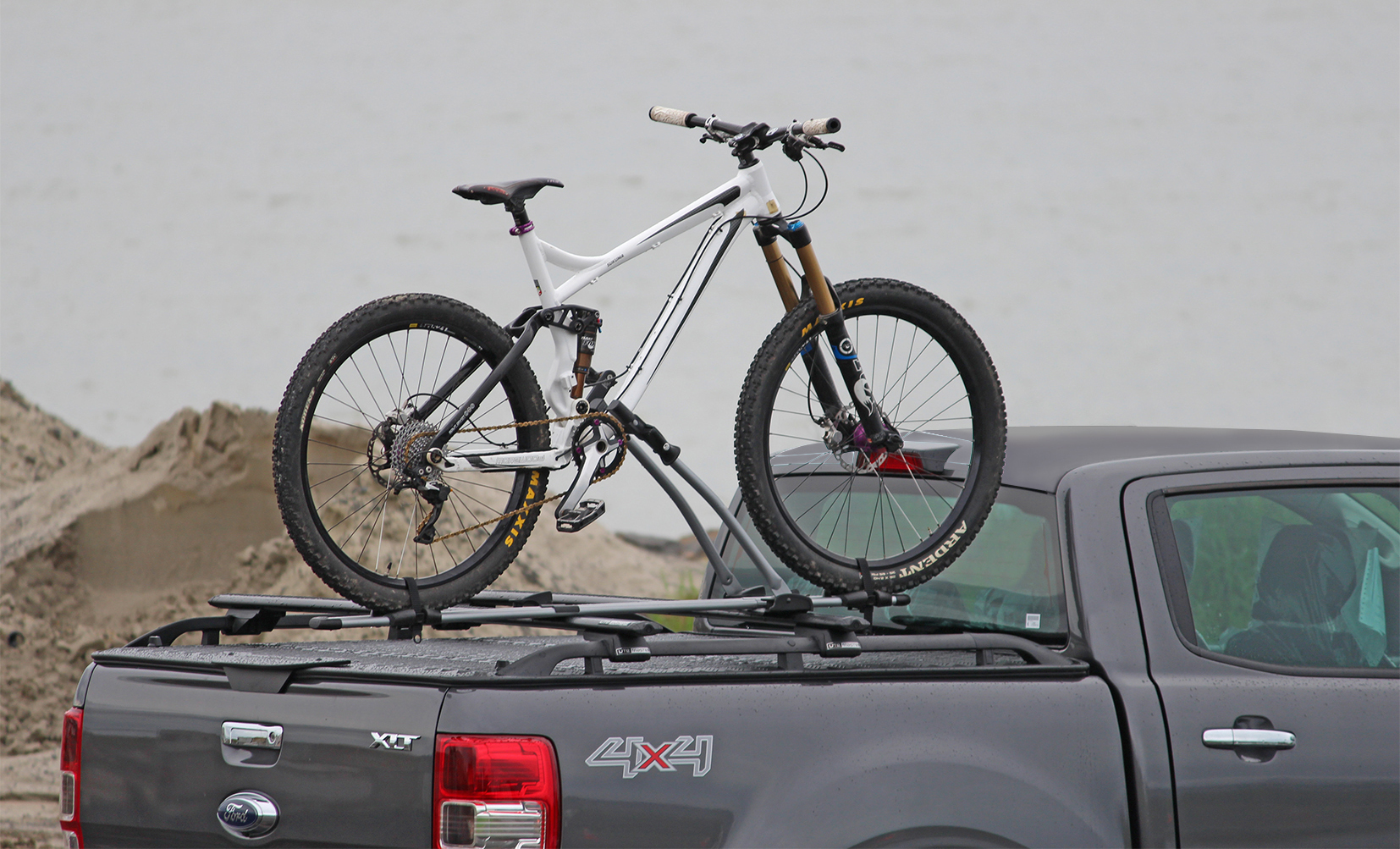 Fork Mount Bike Carrier
Mounted directly to the Load-Lid (no cross bars required)
A simple cost-effective solution; simply remove the front wheel and clamp the bike's quick release system into the fork mount. Utilise existing tie systems on the lid to secure the rear wheel.
Available in locking and non-locking options.
Non-locking Fork Mount cycle truck quick release:
Part#LLBR-FM-NL
Locking Fork Mount cycle truck quick release:
Part#LLBR-FM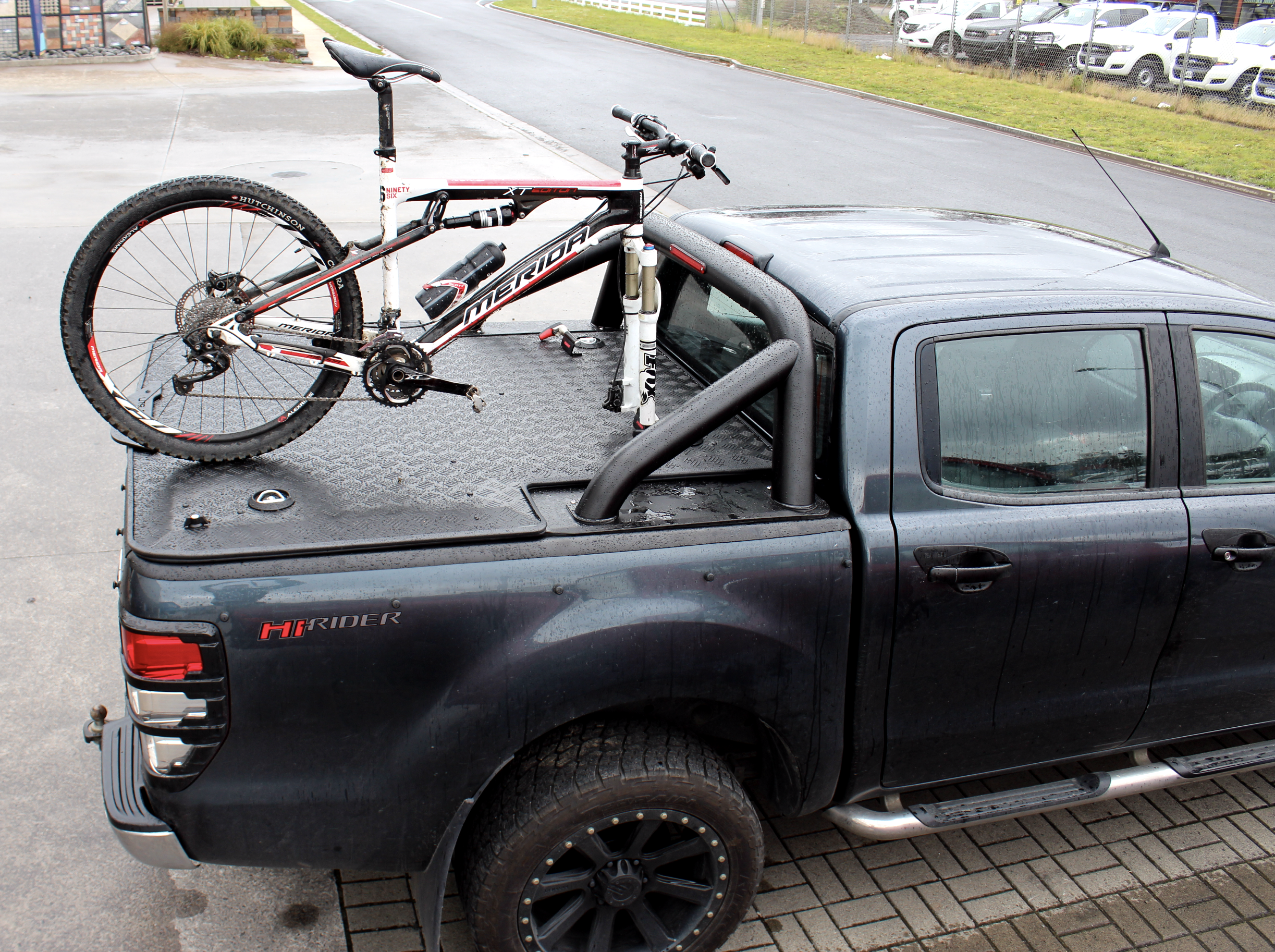 Fork Mounted Bike Carrier Adaptor:
Does your bike have a Thru-Axle? If so you will need one of the adapter plates below:
15mm Thru-axle Fork Mount Blocks:
Part#LLBR-FM-15ADAPTER
15mm Thru-axle Fork Mount Blocks:
Part#LLBR-FM-15ADAPTER
The Load-Lid Light is designed to attach directly to the underside of your Load-Lid®.
The LED Light will illuminate your tray at night time, making it easier to see all your gear.
x9 High-density LEDs
Add another level of practicality to your tray. The light comes with 3M tape making it easy to mount. Powered by four AAA batteries so there is no wiring required.
Part# LL-LEDLIGHT
See it in action:
If you've got the world's best hard lid, you'll feel like you can go anywhere in your Ute. There's no reason why a man's best friend should feel any different.

The lid lift kit ensures that your dog gets all the ventilation it needs while you explore your new freedom.

Raises the height of the Load-Lid by approximately 100mm.

Part#70909
Oasis Black is our premium textured matte black finish that can be applied to our Load-Lid, Cab Guards or Sports Bars. It's designed to match accessories and other vehicle accents.
Part#LLPDRCT-OB
Why Oasis Black?
• Tough. Rugged. Suitable for moderate loading.
• Non-slip
• Heavy Duty
• Designed to match black vehicle accents/details
• Looks great with black mags